Art in a Mattress Store
Written by Dominick, Savvy Rest Berkeley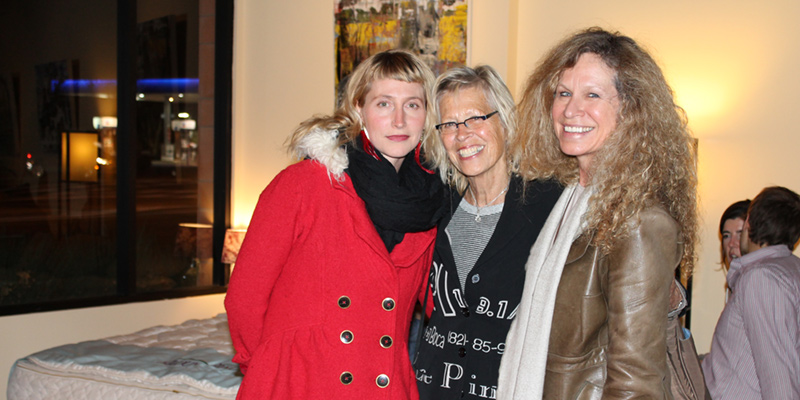 I often hear the question, "You host art receptions in a mattress store?"
I get it. It is a little unusual.
Mattress stores are often pictured as huge stark boxes, fluorescent-lit, crammed with beds lined up like soldiers. Most people have negative impressions of mattress stores and dread visiting them. They're places you have to steel your nerves to enter and once in, you want to get out as fast as possible. If you're lucky, you might pick out a mattress that works for you.
I wanted something different for Savvy Rest Natural Bedroom in Berkeley. Something more inviting.
The Art of Belonging
Berkeley is such a community-centric town that I thought, "Why not have our store be not just a place where people can shop for a top-quality organic mattress, but also where they could come to relax and take in some interesting art?" Ever since I joined Savvy Rest, I've known that our mission is to contribute to people's quality of life. But along with comfort and health, I've come to believe that beauty and creativity are equal needs.
When I found our space on Telegraph Avenue, I knew it could be made warm and inviting and that the walls would be great for art. Luckily, we don't need twenty different mattress models. Our main mattress design is customizable so we only need to display a few (no boring rows here). The floor can remain open and spacious, and the space can easily double as a gallery.
Even before we opened, we started reaching out to local artists and began lining up a number of them to display their work. Collaborating with artists felt like a great way for the store to open itself up to the local community and become part of it.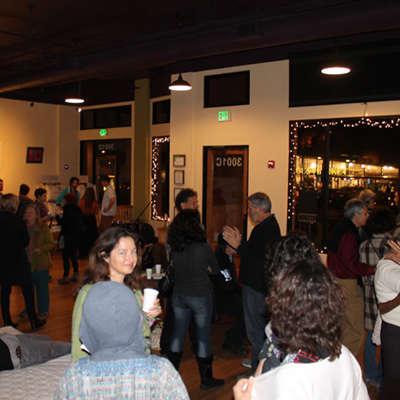 Regular art receptions and house concerts help us showcase local music and art, and they allow us to build and maintain our place in the community.  And we've made so many friends!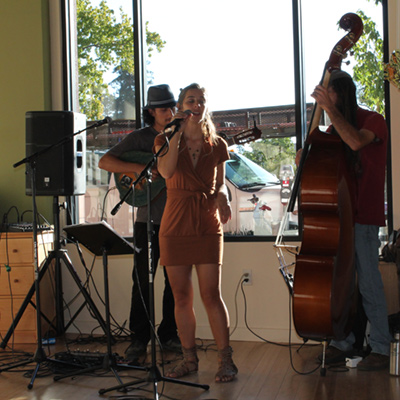 We've been fortunate to feature so many talented local acts, from musicians, puppeteers, storytellers...even comedians! We'd love for you to join us.
Art for Eyes and Ears
Of course, if you're going to hang art, you need to host receptions! It seemed to me that a reception without music is just people standing around, so these evenings evolved into art receptions AND house concerts. Connecting with talented local musicians and solo artists who are looking for a little exposure is another way for us to build community. As you can see from the photos, people have a good time here.
And the good times have been contagious. Soon we felt inspired to use our space for other fun things, too: storytelling events for kids, poetry readings, even an improv group. Stay tuned for future posts about these events.
We genuinely enjoy talking to people about products and their healthful benefits. But it's an equal pleasure when folks come into the store and say, "I heard there's art here." Because this business is not just about being a retail store, it's about creating a place to gather.