Looking to make your home an eco-friendly oasis?
It doesn't happen overnight but with a little bit of patience and planning, you'll discover home products that are better for both you and the planet.
Some items will be super affordable (and much more cost-effective over time) while others are definitely an investment. However, each serves a purpose and will benefit your space.
Below is an eco-friendly home guide filled with fun and useful swaps.
Bedroom
1. Mattress
A mattress is one of the most important purchases for your home. We spend about a third of our lives sleeping so you want a mattress that is comfortable, safe, and eco-friendly. Opt for a natural latex mattress with an organic casing. Savvy Rest offers GOTS-certified organic mattresses that are completely customizable. Shop here.
2. Pillows
You need some organic pillows to go with your mattress! There are so many options out there. Avoid polyurethane or memory foam pillows since they are synthetic foams that potentially off-gas harmful chemicals. Bamboo is also not as sustainable of a pillow material as you may think. Instead, choose pillow fills such as natural latex, kapok, or wool. Here are some healthy options.
3. Sheets
There are lots of different sheets on the market but again, it's best to choose a natural material. Conventional cotton is known for being treated with bleach and pesticides. Instead, support sustainable manufacturing practices by choosing GOTS-certified organic sheets.
4. Duvet
Again, it's best to avoid synthetic fills or materials like polyester since these are not as eco-friendly as natural, organic materials. Duvets filled with wool are a great option. Wool promotes temperature regulation and is incredibly breathable so it keeps you cool in the summer but warm in the winter. Shop here.
5. Blanket
I know it's tempting to simply choose whichever blanket has a cute pattern but there is a lot more beneath the surface! Choose blankets made of color-grown cotton instead of toxic dyes. Shop here.
6. Platform Bed
Your platform bed could have been treated with harmful chemicals or made with materials that are not eco-friendly, such as particle board or plywood. Opt for sustainably-sourced wood that is treated with zero-VOC stains. Not only is this the more natural route but it's also supporting sustainable manufacturing. Also, platform beds made from high quality wood will truly last for years. Shop here.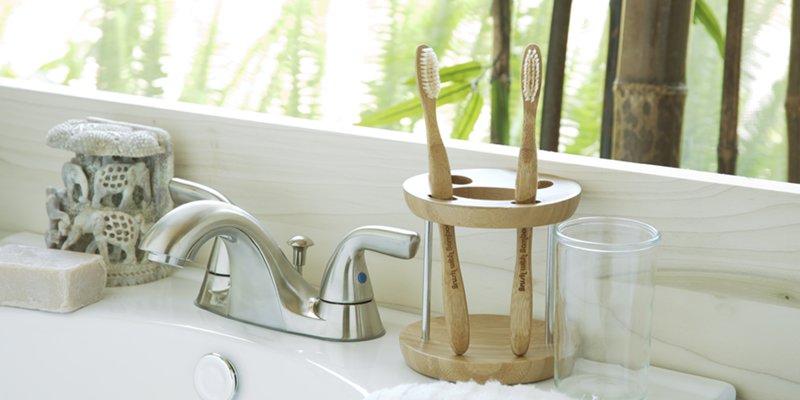 Bathroom
7. Toothbrush
Did you know that the plastic toothbrush you used when you were 5 still exists? Plastic toothbrushes take about 400 years to decompose. These toothbrushes end up floating in our oceans and in the stomachs of marine life.
The eco-friendly alternative is bamboo! The bamboo handle can be composted and if you choose a brush with natural bristles rather than nylon, those can also be composted. We love this toothbrush.
8. Toothpaste
There are lots of natural toothpastes on the market and that are even zero waste toothpaste options, such as tablets and powders. Learn more here.
9. Floss
Traditional floss is made of plastic and comes in a plastic container. Instead look for refillable bamboo or charcoal floss that comes in a glass jar. Learn more here.
10. Mouthwash
Okay, promise this is the last "teeth-related" item but there are zero waste mouthwash tablets! No need for a big bulky plastic bottle. Instead, you can recycle or reuse the glass jar the tablets come in. Here is one option.
11. Toilet Paper
Yes, toilet paper is a vital bathroom essential. Avoid toilet paper packaged in plastic and treated with dyes, bleach, and pesticides. Instead, there are more environmentally friendly options wrapped in recyclable paper. This brand donates 50% of its profits to help build toilets for those in need.
12. Soap
Avoid shower gels in plastic bottles or soaps wrapped in plastic. Instead, you can buy soap bars wrapped in paper or completely package free. If you're looking for liquid soap, you don't have to keep buying disposable soap dispensers. Just refill the ones you have at home. Avoid synthetic fragrances and look for ingredients like olive oil and coconut oil.
13. Facial Cleanser & Moisturizer
Organic skincare is thankfully becoming very popular. Opt for cleansers and moisturizers that have natural, sustainably-sourced ingredients and include eco-friendly packaging. There are so many options but here is a helpful blog post.
14. Shampoo & Conditioner
An eco-friendly alternative to haircare packaged in plastic bottles is a shampoo bar! Shampoo and conditioner bars are package-free and will keep your hair clean and healthy. They are also super easy to travel with! Just keep it in a tin or a cloth pouch and you're good to go!
15. Bathroom Cleaning Spray
Avoid synthetic fragrances, bleaches, and strong chemicals you wouldn't want to breathe in. Also, try to minimize the number of plastic bottles you use. You can easily make your own cleaning spray and fill up the same bottle over and over again. If you're not into DIY, there are brands that offer safe, refillable products, such as Branch Basics.
16. Towels
We all love some luxurious bath towels. Support a company that doesn't use toxic dyes and opts for organic instead of traditional cotton. You probably need to get rid of your old towels anyway, right? Time for a swap!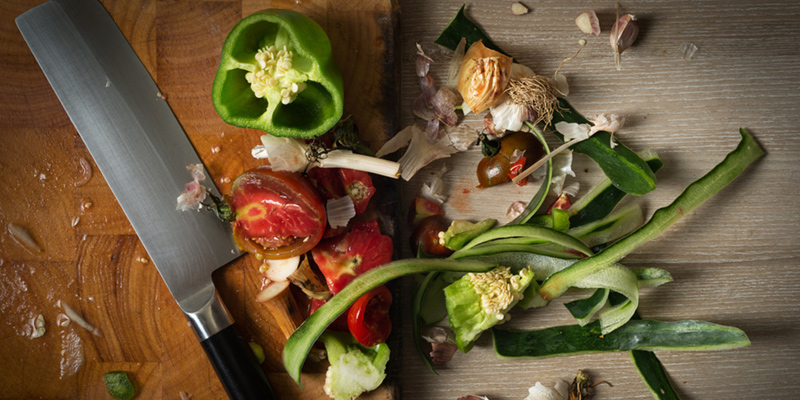 Kitchen
17. Sponge
Traditional sponges are made of plastic. Every time you use it, microplastics are being washed down the drain–not good.
Swap out your sponge for a more natural alternative, such as a cellulose sponge or a bamboo dish brush. Learn more here.
18. Dish Soap
Instead of using the synthetic dish soaps packaged in plastic, you can use a soap block. Similar concept to a shampoo bar except for your dishes!
19. Reusable "Paper" Towels
We go through a lot of paper towels that simply end up in the bin. An eco-friendly alternative are reusable "paper" towels made of natural cotton. Simply wash and reuse! Not only is this better for the planet, but it's also cost-effective.
20. Reusable Food Wraps
Instead of wrapping sandwiches and snacks in plastic, you can switch to reusable beeswax food wraps. Again, this is a natural alternative that is also easier on your wallet over time!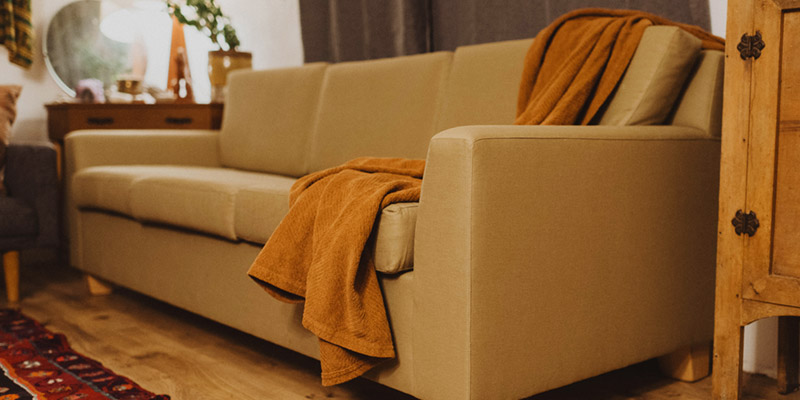 Living Room
21. Organic Sofa
While purchasing an organic sofa is definitely an investment, it's a worthy one for several reasons. Organic furniture companies design their furniture with your health, their employees' health, and the health of our beautiful planet in mind.
Savvy Rest organic sofas are made with organic fabrics, natural latex, organic wool batting, sustainably-sourced wood, and zero-VOC stains. No polyurethane foam, memory foam, cotton treated with pesticides, harmful dyes, or chemical flame retardants. Shop here.
22. Coffee Table
We all need a coffee table but some are more eco-friendly than others! Purchasing secondhand is an excellent eco-friendly option since the table already exists and needs a new home! However, if you'd prefer something brand new, look for a table that uses sustainably-sourced wood and zero-VOC stains. Shop here.
23. Plants
Swap out those fake plastic plants for real ones! If you don't have a green thumb, you can start small with just one or two. Succulents such as aloe vera or snake plants are low-maintenance and great natural air purifiers. Support your local nursery and pick out some new friends for your home!