Have you tried organic makeup? There is a misconception that natural makeup can't compare to mainstream brands when it comes to performance and pigment. However, organic makeup brands are finally getting the recognition they deserve.
Not only are these brands producing quality makeup, but they're also offering products that are healthy for both you and the planet. Beauty can be eco-friendly and nourishing for the skin.
Organic makeup brands are blowing up on social media. You can find them in high-end fashion magazines and they're even used by celebrities such as Olivia Wilde, Miranda Kerr, and Kourtney Kardashian.
The impressive brands on this list prove that makeup can be natural and bright, healthy and bold, hydrating and long-lasting.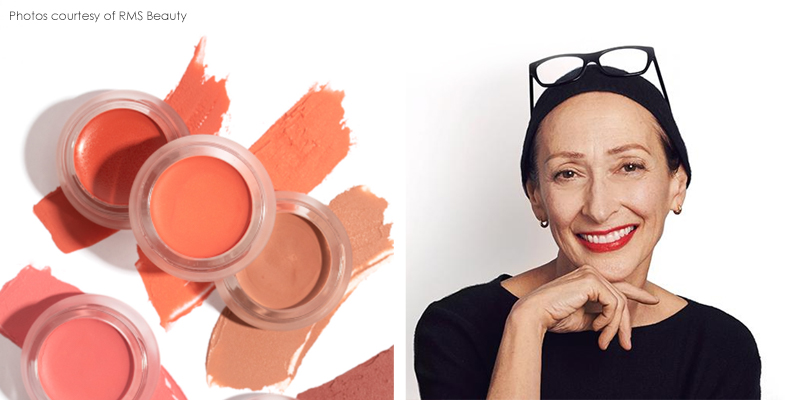 1. RMS Beauty
RMS Beauty was founded by Rose-Marie Swift, a professional makeup artist who wanted to offer versatile beauty products that would nourish the skin.
Swift realized just how toxic most cosmetic products were so she reached for ingredients such as organic coconut oil, organic shea butter, and Vitamin E when creating her popular beauty products.
RMS Beauty put together a list of ingredients the brand loves to use and why. This allows customers to really understand what our skin craves and that our makeup routine can be both playful and healthy.
If you're someone who travels a lot, another benefit of RMS Beauty is their super portable and eco-friendly packaging. Their concealers, lip2cheeks, bronzers, and more are packaged in small glass pots that are recyclable and perfect for European getaways (or for just having in your purse at work).
While RMS Beauty has a vast array of makeup and skincare products, the cult favorite is definitely "un" cover-up, which can be used as both a concealer and foundation.
Other bestsellers: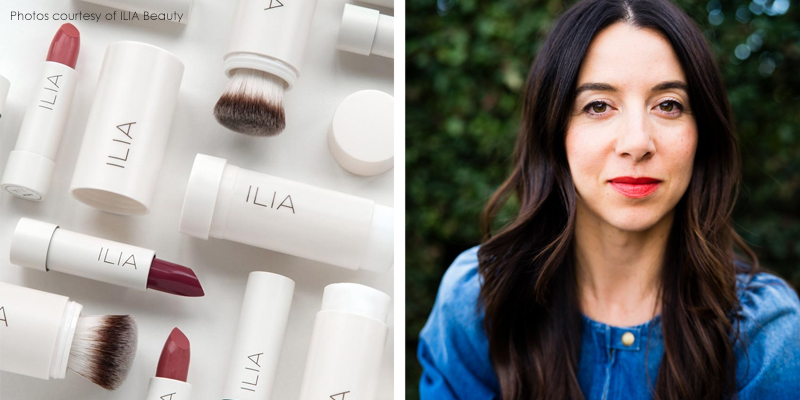 2. ILIA Beauty
ILIA Beauty is another natural makeup brand that has been getting lots of attention, and with good reason.
ILIA Beauty was founded by Sasha Plavsic who began to realize just what was in typical makeup products when she looked at the ingredients of her favorite lip balm. Let's just say, she wasn't happy with what she found.
Plavsic has created a popular makeup brand that offers everything from lip conditioners to liquid foundations except without the questionable ingredients. Instead, you'll find organic sunflower seed oil, organic castor seed oil, and organic shea butter.
One of the most popular products is their multi-stick, which is available in eight shades.
Other bestsellers: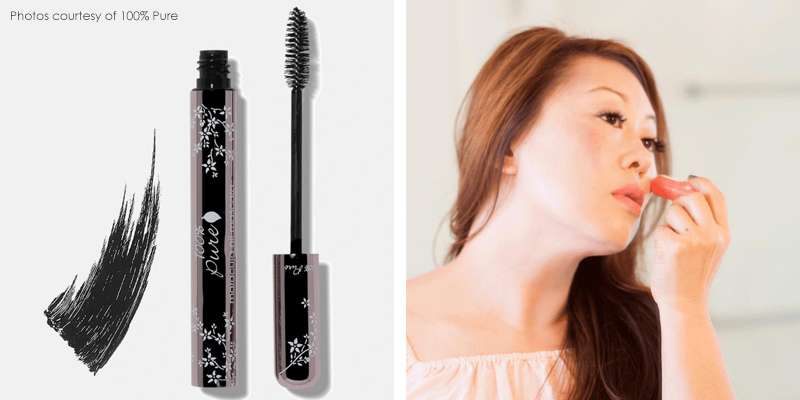 3. 100% Pure
This California-based brand was founded by Susie Wang. Her journey to natural skincare and makeup started with a Vitamin C serum.
While she was a student at UC Berkeley, she patented a formula that stabilized vitamins and prevented oxidation. Cosmetic companies were so impressed with her findings that she received several job offers at leading brands in the industry.
While she was there though, she realized some disturbing truths about the cosmetic industry and decided to branch off and start her own brand based off of natural and pure ingredients–hence the name 100% Pure!
What's so great about 100% Pure is that they don't just offer makeup and skincare products, but they even carry shampoos and conditioners! They have an incredible array of products so there's truly something for everyone.
One of their most popular products is coffee bean caffeine eye cream, which brightens the under eye area and contains anti-aging vitamins.
Other bestsellers: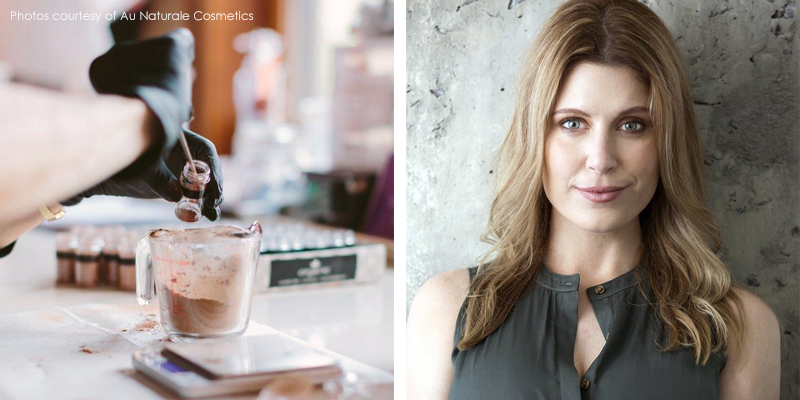 4. Au Naturale
Before Au Naturale, founder & CEO Ashley Prange was a nuclear analyst in DC but left her job to pursue an answer to a critical question: how can we offer bold and colorful makeup products without the harmful chemicals?
Au Naturale uses ethically-sourced ingredients that are healthy for your skin, such as organic jojoba seed oil, organic lavender oil, and organic castor seed oil.
They have incredibly high standards, using USDA certified organic ingredients whenever possible and always making sure their products are non-toxic, gluten-free, paraben-free, and cruelty-free.
Au Naturale products are handcrafted in their private Wisconsin lab.
The brand recently launched a new mascara that they spent years formulating.
Other bestsellers: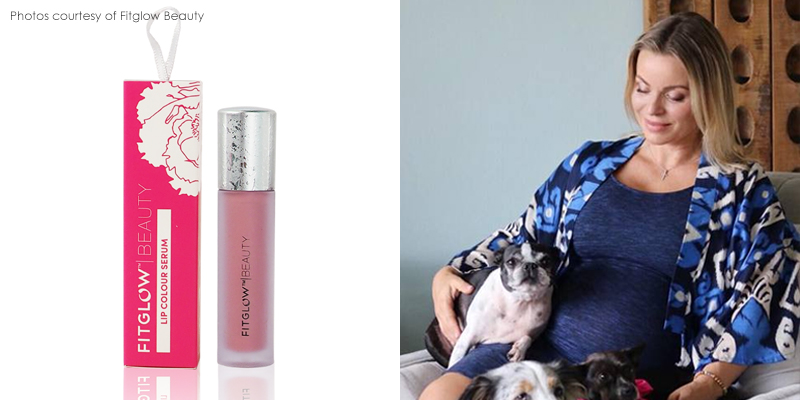 5. Fitglow Beauty
Last but not least is the luxurious organic skincare and makeup brand: Fitglow Beauty.
Fitglow founder Anna Buss was inspired to create nourishing, organic products for the skin because of her own sensitivities. Anna has rosacea and found a lot of synthetic, conventional products aggravated her skin. Rosacea causes redness and inflammation but natural, gentle ingredients can help soothe the skin.
When looking at their makeup specifically, Fitglow Beauty products add color and dimension to the skin with nourishing natural ingredients.
For example, their Vita-Active Foundation not only helps cover up blemishes but this plant-based product is also packed with vitamins and superfoods.
Other bestsellers: