Summer isn't just for swimsuits and ice cream–it's also for switching up your home vibe with summer decorations.
Whether you just want some new decor pieces, or you'd like to have a more dramatic change, here are a few summer home decor ideas worth checking out.
1. Natural Throw Blanket
Even in the summer, we still like to have a cozy throw and opting for a bright, neutral tone is perfect for the warmer months.
Drape a white or cream organic cotton throw over your living room sofa.
This organic cotton throw is also available in various size blankets if you're thinking more along the lines of summer bedding ideas.
2. Wicker Baskets & Rattan Decor
A very popular material in both boho and beachy home decor is rattan. Whether it's rattan or wicker baskets, lamps, or chairs, it adds texture and an overall airy, bright feel to the space.
3. Door Mats & Bath Mats
A super simple swap is to upgrade your front door mat and/or your bath mat with something summer-themed. Whether it's nautical, beachy, sunny, or citrus, it's one of the easiest and economical ways to add a touch of summer decor to your home.
4. Swap Your Art
Have a winter landscape hanging in your living room? Summer room decor absolutely includes artwork.
Switch out the photograph of the Alps for the sandy beaches. If you don't want to be too literal with paintings of sailboats and seashells, you can simply opt for something more vibrant with summer pastels or bright neutrals.
Support small businesses by either shopping locally or check out the thousands of independent vendors on Etsy.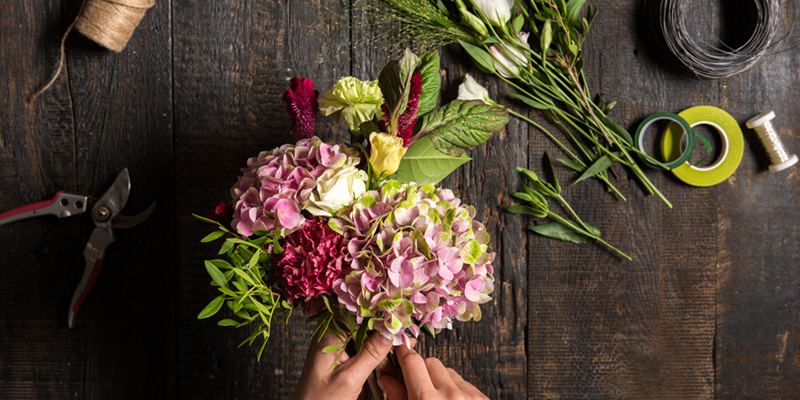 5. Add Some Florals & Greenery
Whether you want to add fresh flowers from the farmers market or tiny succulents from the grocery store, add some life to your space! Plants are a great way to celebrate the warmer months and you can find unique pots and vases that can also add to the whole summer decorating experience.
6. Neutral Pottery
One of my favorite decor pieces in any room is pottery. Cream and terracotta are great colors to introduce in the warmer months (or really all year round).
If you're not a fan of adding a bunch of live plants to your home, you can add some dried flowers to your favorite ceramic vase for a beautiful yet simple deor addition.
7. Deck Furniture
If you have a deck or patio you've been neglecting, now is the time to give it some TLC.
Add some furniture like an outdoor loveseat or something smaller like a French-inspired bistro set. The goal is to have a space that's inviting, comfortable, and makes you want to enjoy the summer sunshine.