Shopping for a mattress and don't know where to begin? While an organic mattress is definitely a must if you're looking for healthy sleep, there is a second detail that should not be overlooked—customization.
Opting for a customizable mattress rather than a typical one-size-fits-all means that you'll never have to compromise your comfort.
We spend about a third of our lives sleeping so your mattress should be nothing less than a cozy oasis.
Keep reading to learn more about the benefits of a customizable mattress.
What is a customizable mattress?
A customizable mattress is one that is designed with your specific needs in mind. You can have a soft mattress, a firm mattress, or something in between. There are countless possibilities with a customizable mattress.
A standard mattress does not take into account an individual's sleeping position(s), height, weight, body type, or health issues such as shoulder or back pain. It is typically only available in one or two densities, making your options very limited.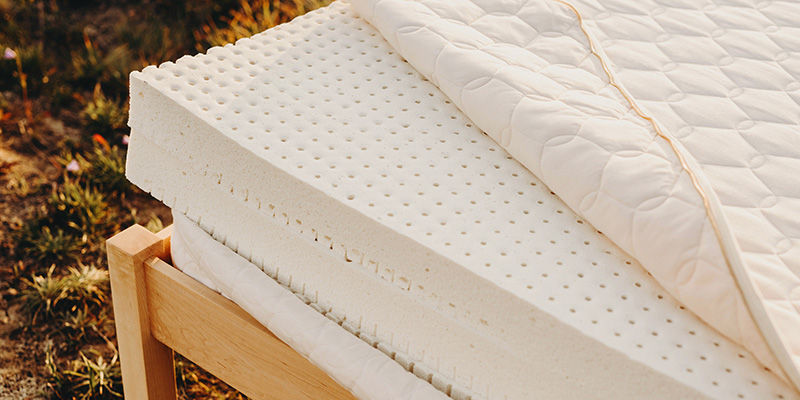 Why choose a customizable mattress?
Customizable mattresses benefit all kinds of sleepers but they're especially helpful for those looking for a particular feel.
For example, if you're a side sleeper, you could benefit from a mattress that focuses on pressure point relief. And if you're a stomach sleeper, you need firm, stable support so that your stomach does not sink into the mattress, causing your back to arch.
A customizable mattress can also be adjusted years down the road if your body or comfort preferences change. It's truly a mattress designed to last and saves you the hassle of switching out your mattress every few years.
Design
A customizable mattress may only consist of latex or it may be a hybrid mattress, meaning a combination of latex and coils.
We personally do not recommend polyurethane or memory foam mattresses, which you can learn more about here.
After choosing a mattress model, the next step is selecting the exact mattress configuration you want, essentially answering the question: How do I want this mattress to feel?
If you're looking at an all-latex mattress, that means determining which layers of latex you want in your mattress. Some mattresses are available in both Dunlop and Talalay latex, while others only offer one latex option.
Each type of latex should be available in various densities. This allows you to manipulate the feel of the mattress.
Cost
Customizable mattresses are typically more expensive than standard mattresses because of the inherent nature of the product. These unique mattresses accommodate a vast array of people, seeing each customer as an individual instead of simply one of many.
It is this ability to zero in on a person's needs to achieve comfortable and healthy sleep that makes the price go up.
Organic and natural materials will also add to the cost.
Is it worth it? Absolutely.
A customizable mattress is a worthy investment and assures that you're sleeping on a product that truly caters to your needs rather than putting your faith in a generic, mattress-in-a-box.
Sleep is vital and an integral part of our health and happiness. If your mattress is simply "okay," that will affect your mood, energy levels, and overall daily routine.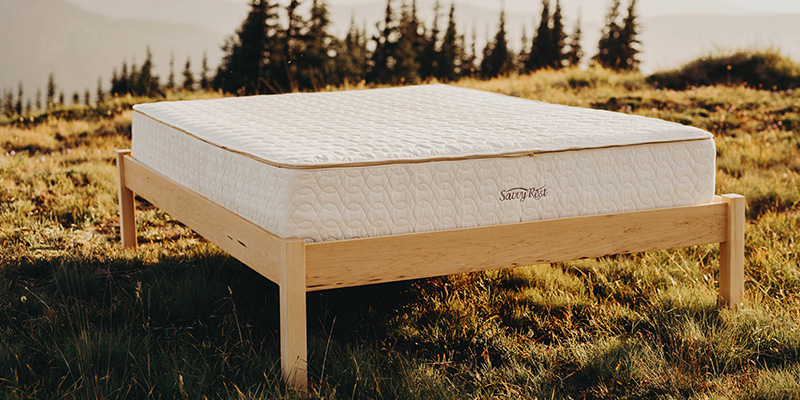 Savvy Rest customizable mattresses
At Savvy Rest, we offer several customizable organic mattresses. Customers can choose to have an all-latex mattress or a hybrid that includes latex and pocketed coils.
Savvy Rest offers both Dunlop and Talalay latex. Each type of latex comes in Soft, Medium, and Firm densities.
Our most popular latex mattress model is the Serenity, which includes three layers of latex. Couples can even choose to have one side of the mattress differ from the other, assuring that both partners get exactly what they want in a mattress. There's no need to compromise!
If you like the feel of a hybrid mattress, or you want something at a lower price point, the SerenitySpring is also a popular choice. This mattress includes your choice of latex along with either Plush or Firm pocketed coils.
Explore our customizable mattresses now and get the sleep you deserve.
Explore our best-selling layered mattress options