Chris Manley is the owner of Resthouse Sleep Solutions in Duncan, British Columbia, Canada. He is passionate about organic and natural alternatives to a healthy sleep.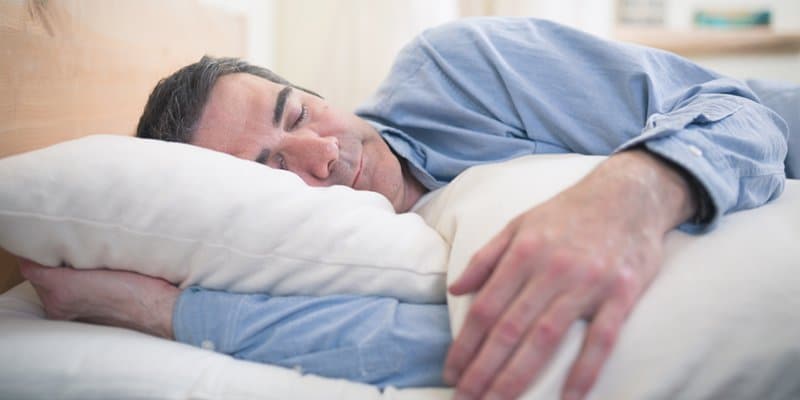 We all have aches and pains from time to time but sometimes the way we're sleeping isn't helping. What if there was a solution for back and shoulder issues that most men are overlooking? Yes, we know cuddling with our significant others has become a fall back and we enjoy the closeness and warmth. It's important to have the right support and to keep your shoulders square; falling forward will negatively affect your alignment. My personal story had me struggling for years to find some way to stay on my side without my shoulder and hips collapsing. Things started to change for me though once I started using an organic body pillow.
So many men don't ask themselves what they need. We wake up in discomfort and pass it off as just the way life is. I'm sore, stiff and in pain but I can handle it. I'm strong and resilient. I can take it. Have you spoken those words? I know I did for years.
Imagine a 240 pound, 6'2″ gentleman sleeping on his side. As deep sleep starts to kick in, his top leg moves over his bottom leg and his whole body starts to move due to gravity. As he leans forward, his wide shoulders collapse, leaving a huge twist in his spine. Ultimately his bottom arm goes under the pillow to get that extra space needed to support the neck. Problem is, there isn't anything stopping his shoulder from moving forward. This is when the body pillow becomes very useful.
[REPLACE]
What is an organic body pillow?
Organic body pillows are long and narrow pillows that run the length of your body, supporting your top leg, torso and upper arm throughout the night.
Savvy Rest body pillows can provide a variety of benefits, including…
Proper body support for side sleepers with wide shoulders
Excellent relief from stiffness with sports related fatigue
Pressure relief on the lower back, spine and hips
Improved shoulder, hip and spinal alignment
Relaxation of the muscles along the spine
Improved weight distribution and blood circulation
Diminished snoring by helping you sleep comfortably on your side
Potential pain relief from headaches
Versatile sleep aid for injury recovery
Relief from a busy mind and something to hold for comfort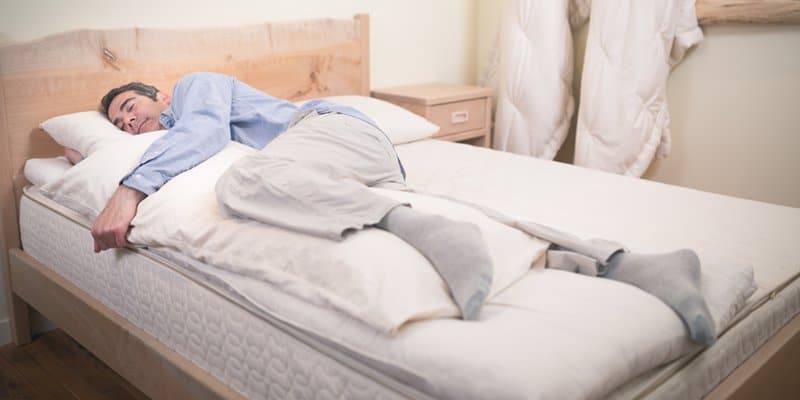 Savvy Rest organic body pillows are customizable so you are able to add and remove fill to suit your needs. Need a bit more fill at the top of the body pillow? No problem. You can manipulate your body pillow in many different ways. An added benefit of these pillows is that they come with three organic cotton covers to protect your natural ingredients. This adds a depth of feel and support while keeping you cool as the are all made from GOTS-certified organic cotton. No polyester here!
Self-care is the foundation of youth that many men overlook when trying to find balance. Getting a comfortable and supportive sleep can make all the difference and set you up for a better day.
Spread the word and let you friends know! Start talking about sleep because it's an important and normal conversation. There is so much healing available from good sleep and sharing your sleep story may be the spark that someone needs to start their journey.
We can all use a bit more support and for me, one of my best tools has been my organic body pillow.
You might also enjoy…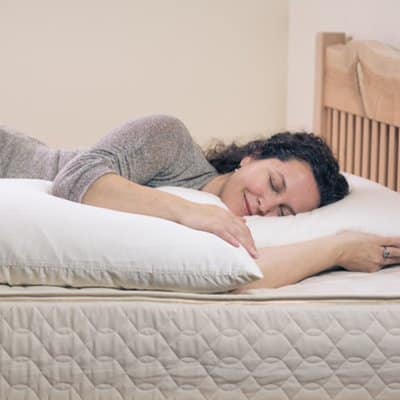 A Body Pillow for a Better Night's Sleep
I discovered the body pillow ten years ago and it completely changed the way I slept. I was suffering from lower back pain due to a car accident. Arthritis had also set in, and I tossed and turned a lot at night trying to find a comfortable sleep position. My problem as a side sleeper was that my top leg would drop down onto the bed while I slept. Keep reading.