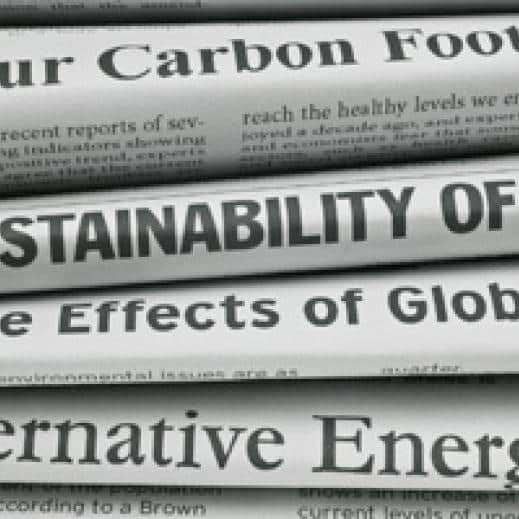 Environmental issues can feel overwhelming to people who yearn to feel empowered in the face of climate change. Individual choices about recycling and consumption are meaningful and they do matter. But it's common to feel that our personal efforts to create change are painfully tiny, when the scale of the crisis is so vast.
There's a hopeful trend, however. Manufacturers and businesses can have significant, positive impacts on climate, when they choose to become conscious of their impact. Instead of single footprints in the sand, industry offers a stampede of footprints that can be "shrunk" through various choices. It just takes knowledge and the commitment to do things in new ways.
As both sustainability and empowerment are core values at Savvy Rest, we want to take every action we can. We know that the natural, organic mattresses we make are long-lasting, and that the organic materials we use are less polluting, but we also know there's more we can do to make a difference.
Santosh (Toshy) Penny, the son of Savvy Rest's president, is a fourth-year student at Virginia Tech. To complete his environmental policy and planning major, Toshy has decided to study the greenhouse gas emissions (GHG) created by Savvy Rest. He will measure our emissions according to the GHG Protocol standard and provide a system for ongoing measurements and recommendations for improvements. Toshy's proposal is below. He expects to complete his study by the fall of 2013. We're proud of his commitment and eager to learn from the results.
Toshy Penny now works as digital marketer in Charlottesville, Virginia. In 2016, he founded Logical SEO to help companies local and nationwide grow their brand.
Quantifying the greenhouse gas emissions of a natural mattress manufacturer and retailer
Santosh Penny, Virginia Tech
Introduction
The earth needs a healthy future that can sustain its cyclical life processes. These processes have been on earth for a long time, and to ignore them or negatively change them is to dishonor the past and the future. The capacity of humans to create or mitigate environmental change is immense, and we must use our capabilities to create a sustainable future.
The earth's future will be at risk if human impact continues at its current rate. Greenhouse gas (GHG) emissions are arguably of greatest concern. They are increasingly affecting the earth's climate, altering biological systems, and raising ocean levels (IPCC, 2007). Changes are necessary to keep a healthy, functioning earth.
There are many areas where environmental impact can be reduced. One that arguably has the greatest potential for mitigation is business. In Confessions of a Radical Industrialist (2009), Ray Anderson—the author and a business owner who is at the forefront of environmental ethics—had an environmental epiphany upon reading Ecology of Commerce, by Paul Hawken. Anderson then understood how he and his company impacted the earth, and how he had the power to reduce his business's negative impact. "According to Hawken, not only was business and industry the principal instrument of global destruction, it was also the only institution large enough, wealthy enough, and pervasive and powerful enough to lead humankind out of the mess we were making" (Anderson, 2009).
Objectives
Savvy Rest is a natural mattress manufacturing company based in Charlottesville, VA, with an interest in reducing its environmental impact. Savvy Rest operates a manufacturing facility and two retail outlets, the three of which will be the subject of this GHG assessment. The goal of this project will be to quantify the company's GHG emissions.
Methods
For a business to implement GHG reduction strategies, it must know its current rate of emissions. GHG accounting allows a company to understand its impact by totaling its GHG emissions. This provides a more complete understanding of environmental impact, which can facilitate action.
A Corporate Accounting and Reporting Standard, created by the Greenhouse Gas Protocol, contains methods for calculating such emissions. There are six emissions included in this standard—carbon dioxide (CO2), methane (CH4), nitrous oxide (N2O), hydrofluorocarbons (HFCs), perfluorocarbons (PFCs), and sulphur hexafluoride (SF6). Savvy Rest's GHG emissions will be found using the "control approach." Under this approach, a company's emissions are calculated based on processes that are under its control.
The standard divides emissions into three separate scopes. Direct GHG emissions (Scope 1) accounts for emissions created by the company (e.g. generation of electricity, chemical processing). Electricity and indirect GHG emissions (Scope 2) is "purchased electricity consumed by the company" (Greenhouse Gas Protocol, 2004). Other indirect GHG emissions (Scope 3) include emissions from sources that are associated with the company, but not owned by the company. These emissions could result from the product's use after purchase, employee transportation, disposal of waste, etc. Under the GHG Protocol, Scope 3 is optional, and should include what the company deems important.
For Savvy Rest, Scope 1 will include emissions from company-owned vehicles and possible HFC emissions from fridges and/or air conditioning.
Scope 2 will be calculated by obtaining data regarding Savvy Rest electricity for each of the three Savvy Rest buildings. For locations (the manufacturing facility) whose electrical bills are included in rent, the specific electrical use of the rented space will be requested. If this is not accessible, it will be calculated using the building's electrical output, and the ratio of Savvy Rest's warehouse square footage to the entire building's square footage.
Scope 3 emissions will include employee transportation (daily commute and other transportation), and possibly the following emissions sources; transportation of sold products, use of products after purchase, and waste disposal.
Each of these scopes will be used to quantify Savvy Rest's tons of carbon dioxide equivalent emissions. A base year will be calculated based on the first year of relevant and accurate information. From there, GHG emissions will be calculated on a yearly basis to allow for direct comparison to the base year and other years.
Expected outcomes
This research of commercial GHG emissions is a useful tool for identifying primary sources of GHG emissions by private companies. It can help guide and inspire companies to push for necessary changes that will allow it to leave the world as a healthy and prosperous entity.
This project will inform Savvy Rest on its GHG emissions and environmental impact. The company will know its emissions over time, and will be able to identify methods for reducing these emissions. It will also allow Savvy Rest to continue to document their emissions output. To assist with future progress, I will create a tracking method that will utilize input data so the company can continue to maintain its emissions accounting and minimization.
This project will not only be beneficial to the company, but for me as well. I will gain experience in calculating GHG emissions, which will be important as society navigates the challenges and consequences of climate change. Throughout my lifetime I have witnessed business adapt to environmental needs—I would like to play a part and help create this change. Doing this proposal is one step—totaling Savvy Rest's GHG emissions is the next.
References
Anderson, R., & White, R. (2009). Confessions of a radical industrialist: profits, people, purpose—doing business by respecting the earth. New York, NY: St. Martin's Press.
Angeli, E., Wagner, J., Lawrick, E., Moore, K., Anderson, M., Soderlund, L., & Brizee, A. (2012, May 30). General format. Retrieved from http://owl.english.purdue.edu/owl/resource/560/01/
Hawken, Paul. (1993). The ecology of commerce: a declaration of sustainability. New York, NY: Harper Business.
Parry, M.L., Canziani, O.F., Palutikof, J.P., Linden, P.J., Hanson, C.E. (2007). Climate Change 2007: impacts, adaptation, and vulnerability. Intergovernmental Panel on Climate Change. Cambridge, UK: Cambridge University Press.
The Greenhouse Gas Protocol. (March, 2004). A corporate accounting and reporting standard: revised edition. World Resources Institute and World Business Council for Sustainable Development.