With so many adjustable bed frames out there, it can be difficult to know where to start. Knowing which features you're looking for in a bed will help eliminate some options. Are there certain things to consider if you're shopping for a latex mattress? Keep reading to find out.
Can You Use an Adjustable Bed With a Latex Mattress?
Yes! An adjustable bed will not harm or tear the latex in your mattress. The frame will also give your mattress plenty of support, something particularly important with latex due to its weight.
Leggett and Platt is a popular company that has quality adjustable beds that work wonderfully with latex mattresses.
One popular model is the S-Cape+ 2.0. Not only does it adjust both the head and leg height, but it also includes a full-body dual massage feature as well as USB ports for charging your cell phone, iPad, etc.
Since most adjustable beds work with a latex mattress, your focus should really be style, performance, ease of use, and features. Let's break it down.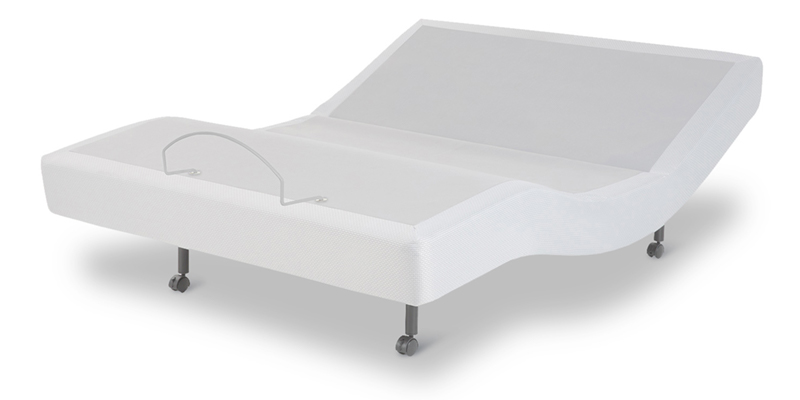 Style
An adjustable bed can either be used on its own or placed in an existing bedstead. It is a personal preference.
Most adjustable beds on the market are gray or black so if you prefer the look of wood, you may want to place the adjustable bed into a wooden frame. Make sure that whatever adjustable bed you choose will fit!
If you don't want to have a separate wooden frame but still want to create something more aesthetically pleasing, you can simply add an upholstered headboard to the wall, creating new texture and color to the space.
Performance
Probably the most vital element is performance. If you're going to invest in an adjustable bed, you want to make sure it's a respected product that really works.
Read reviews and ask about safety features and product warranties.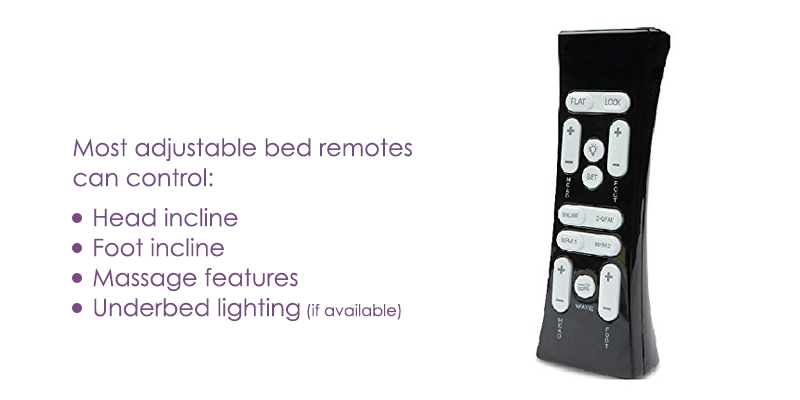 Ease of Use
It's important to know how much the adjustable bed you're interested in weighs. An adjustable bed can weigh anywhere between 150-200 pounds. If you feel you cannot lift that amount of weight, you want to make sure you have both delivery and setup scheduled in advance.
If you choose to set up the bed yourself, make sure all the various components, such as the legs and mattress retainer, were indeed delivered to you before you begin assembling.
Here is an excellent video from Leggett and Platt. Even if you choose to order a different adjustable bed, this video will still give you a general sense of the assembly process.
Having a wireless remote to utilize the various features of your adjustable bed is also ideal. One control can typically be used for both sides of the bed.
Features
The number of adjustable bed features can be overwhelming. Think of which ones are a must for you–that will help narrow down the options.
Here are some popular features to choose from:
Head and Foot Adjustments
USB Ports
Back-Lit Wireless Remote
Under-Bed Lighting
Anti-Snore Feature
Massage
Zero Gravity Button
Flat Button
Lumbar Support
Pillow Tilt
Start Shopping
Hopefully, this blog post was a useful introductory resource to adjustable beds. If interested in Leggett and Platt, Savvy Rest is happy to help you choose a model. Please contact us by phone or email.