If you're shopping for a mattress and you're not sure whether to choose latex or memory foam, or you simply want to learn the difference between the two, then keep reading.
As an organization that is directly involved in the mattress industry, we know a lot. We talk about mattresses every day and produce our own mattresses, so we will admit that we believe one of these materials is superior over the other.
However, this blog post is meant to be strictly educational. Memory foam is going to be the best choice for some readers and latex will be the best choice for others. There are several factors to consider and ultimately, we want you to sleep soundly on a mattress that is right for you.
So, without further ado, let's get to it!
What is Memory Foam?
Memory foam is a type of polyurethane foam and is man-made rather than natural. Originally used for padding in helmets and seats, memory foam is now popular in the mattress industry.
What is Latex?
Latex is a natural product that is derived from rubber tree sap. The sap is harvested and then baked into layers of latex that can be used in mattresses.
Pros of Memory Foam
Price: Memory foam mattresses tend to be more affordable than natural latex mattresses.
Pressure Point Relief: Memory foam mattresses are known for excellent pressure point relief and can be particularly helpful for side sleepers.
Pros of Latex
Comfort: Latex mattresses tend to be more customizable and are available in various densities.
Health: Look for latex that meets Global Organic Latex Standard (GOLS) or Cradle to Cradle GOLD standards. These certifications look at the purity and the environmental impact of the material.
Cons of Memory Foam
May Sleep Hot: It is the chemical reaction between your body heat and the memory foam that allows it to contour to your body. The downside of this is that it may sleep hot. Some memory foam mattresses include a top layer of cooling gel in an effort to combat this.
May Sag: Over time, a memory foam mattress may not bounce back. This can lead to dips and sags in the mattress.
Not Organic: Memory foam mattresses are not certified organic. Chemical off-gassing may be linked to health risks.
Cons of Latex
Price: Latex mattresses tend to be more expensive than memory foam mattresses. Certifications such as GOTS (Global Organic Textile Standard) are costly and time-consuming for manufacturers to obtain so this will affect the overall price of the mattress. Customization, such as offering various types of latex and densities, also adds to the price. Some companies will offer financing options.
May Sag: If you choose a density that is too soft for your body weight, the latex may begin to sag over time. Make sure that your mattress is supportive enough.
Not Conducive for Box Springs: If you purchase a latex mattress, it needs plenty of support and airflow. A box spring is not compatible with a latex mattress. You must place your mattress on slats about 2-3" apart. If your platform has a solid base, add a bed rug for airflow.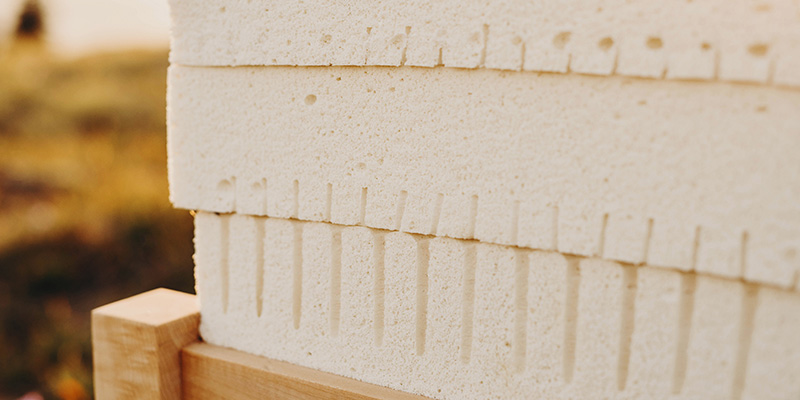 Which is Better?
It really depends on your priorities. If you need to stay within a limited budget, you will probably have more luck with a memory foam mattress.
However, if you're looking for a natural product with more levels of customization, we recommend exploring latex mattresses.
Savvy Rest offers GOTS-certified organic mattresses that are completely customizable. Choose between layers of Soft, Medium, and Firm Dunlop and/or Talalay latex to create the perfect feel for your needs. Each side of the mattress can differ for Queen, King, and CA King models. This is incredibly helpful for couples who have different sleeping preferences.
If our all-latex mattresses are out of your price range, consider our hybrid mattresses that are a combination of natural latex and wrapped coils.
We hope this article was helpful as you shop for your perfect mattress!
Explore our best-selling layered mattress options