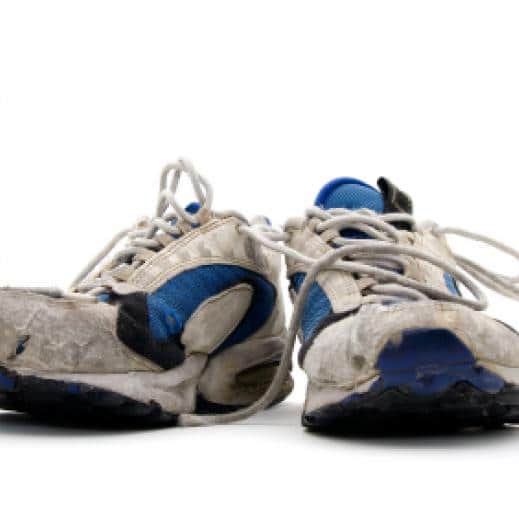 Contributed by W. Christopher Winter, MD, Medical Director, Martha Jefferson Hospital Sleep Medicine Center
For many hardy people, a mattress is a mattress. Whatever they are sleeping on gets the job done. They might view a mattress the way a weekend warrior views running shoes. "These worked great for me in college. Why mess with a good thing 10 years later before the big 5k?"
But just as old, worn-out or ill-fitting shoes can lead to problems with both your running and your health, an old mattress can cause problems, too. People who haven't had the opportunity to sleep on something better may not realize what they are missing.
A worn-out, uncomfortable mattress can undermine your sleep. Lack of spinal support has been shown to reduce sleep quality, and surface comfort is another factor. Think a mattress makes no difference if you're tired enough? Imagine sleeping on a cement floor for a week. Think about the pressure that hard surface would exert on your shoulders, hips and knees. What about the clammy temperature radiating through your body? Without orthopedic support and appropriate materials, your whole body can react, just as it would if you ran a race in shoes that had no arch support. Ouch!
With so many bedding systems to choose from, how can you be confident about making the right buying decision? My advice to patients is to always work with people who are knowledgeable about both bedding and sleep. Also, make sure you can spend time with your selection in your home. Trying out a mattress in the showroom is a great start, but subtle adjustments often need to be made. Finally, couples should keep in mind that one size does not fit all. People sleep differently, so the option to create a setup on one side that differs from the other side is essential.
For special populations, bedding issues can become more complicated. Patients with impaired mobility may not do well with cushy-feeling mattresses that they sink into and that restrict movement. Patients with hot flashes may not like certain bedding materials that "sleep hot." Allergy sufferers may need to avoid certain materials or chemicals and choose an organic mattress. Once again, talking to an experienced individual can make a huge difference.
Every time I buy new running shoes, I can tell an immediate difference. I often ask myself, why I didn't visit my favorite running store sooner? Don't put off improving your sleep and potentially relieving other health issues by sticking with a mattress that's past its prime. In my view, getting the right kind of sleep and feeling rested and energized when you wake up every day is worth more than you could ever pay for a mattress.
___________________
1. Verhaert V, Haex B, De Wilde T, Berckmans D, Verbraecken J, de Valck E, Vander Sloten J. Ergonomics in bed design: the effect of spinal alignment on sleep parameters. Ergonomics. 2011 Feb;54(2):169-78.
2. Jacobson BH, Boolani A, Smith DB. Changes in back pain, sleep quality, and perceived stress after introduction of new bedding systems. J Chiropr Med. 2009 Mar;8(1):1-8.