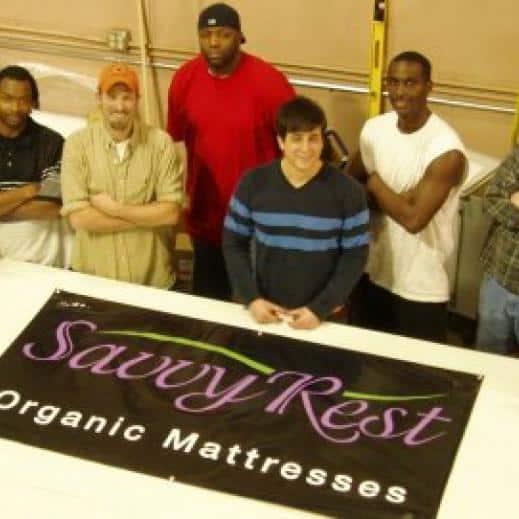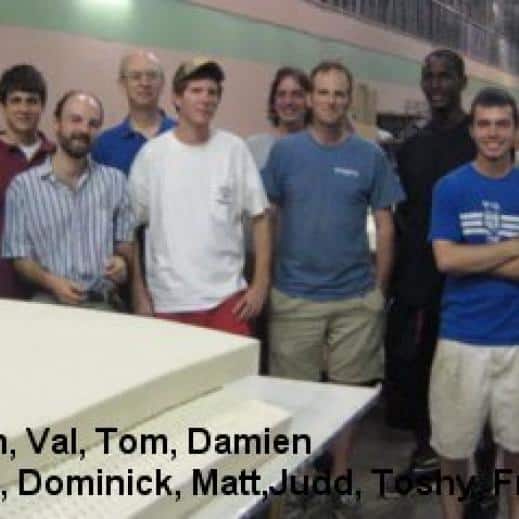 Working with your hands and strength is so different from working at a desk. We have great respect for both kinds of skills and make it a priority to encourage friendly, collegial relationships between our office folks and our warehouse staff.
Celebrations, parties, skits, and even business meetings, take place together. At Savvy Rest and in this world we are all equal, or at least that's our view. Every individual wants and deserves opportunities to develop both personally and professionally. On an ongoing basis, we train and teach each other. (Laura got a lesson in forklift driving the other day!) Our production team is known for their patience, expertise, good humor, and courteous, professional customer service. We've lost track of the number of compliments they've received.
We can provide excellent customer service only because our production people take such pride and care in their work, knowing that when they are preparing an order, they are offering someone the opportunity for deeper rest and comfort. They could take a cavalier attitude, but they know that what they make is going into the most intimate area of a home. This brings meaning to the workplace every single day, and we take every opportunity to acknowledge that.
It's a wonderful litmus test for us. Are we treating customers, vendors, and all our fellow employees with dignity and respect? We can say "yes" unequivocally to that question.
When Mohan Andrews from Cocolatex, our main latex supplier in India, came to train us on the latex manufacturing process, everybody benefited. We were able to show him any minor imperfections in latex we'd received, and he taught us how each variation came about. He gave us very detailed information about latex manufacturing, so the whole team is well versed in our materials.
Sometimes, Savvy Rest staff members get together to run a race–one year it was a four-miler to support the University of Virginia hospital. Regardless of experience level, everyone has a good time. Many of those who don't run and some spouses and children will still show up to cheer us on. It feels good when we can bond together outside the workaday routine.
Our production team can outwork, out-run and out-play the rest of us, and we're all grateful for their example.