You've made the wise decision to purchase a Savvy Rest organic mattress instead of those synthetic, chemical-filled alternatives—good thinking. You know that airflow is key and that your mattress needs to have significant support since latex is heavy. Your old box spring has seen better days (or maybe it hasn't since you never really liked it anyway) and you're ready to upgrade to a beautiful platform bed. Well, look no further—we've got you covered. Let's talk about the timeless style of natural platform beds.
Simply Natural Beds
We offer two platform beds—the Afton and the Esmont. Our platform beds are made down the road from our headquarters in Charlottesville, Virginia. We appreciate the benefits of locally-made products and wanted our platform beds to be designed and made with care, embodying exquisite detail and quality materials that you don't normally see in mainstream furniture pieces. When you search online for furniture, questions about how to get rid of chemical smells begin to emerge, questions our customers don't have to worry about. We prefer the beautiful feel and look of natural products and we want our customers to be happy with their purchase.
Learn more about our natural platform beds
Our platform beds are hand-built and made with gorgeous and durable maple wood. We stay away from particle board and toxic glues because we want our products to be sturdy and safe. If you're looking to brighten your room, I recommend our zero-VOC linseed oil because it truly highlights the wood grains. However, we do offer a variety of zero-VOC finishes that are just as beautiful and pleasing to the eye.
Choosing a Style
The main difference between the Afton and Esmont is that the Afton does not include a headboard while the Esmont does. Which one you choose boils down to your style. If you're looking for a zen, minimalist approach or you already have beautiful artwork over your bed that you don't want to cover up with a headboard, then go with the Afton. However, if you love the look of a slatted or solid headboard (you can do either!) then perhaps the elegance of the Esmont is more appropriate. Here's a little bonus that I think you'll love: no tools are required for assembly. Putting together your platform bed won't cause a migraine or waste away your entire afternoon. It's super simple and will look absolutely fantastic afterwards. You really can't lose!
We're proud of our platform beds and believe they are the perfect addition to any bedroom. We built them to last because we believe in exceptional construction and quality materials. Savvy Rest wants you to enjoy your platform bed for years to come.
You might also enjoy…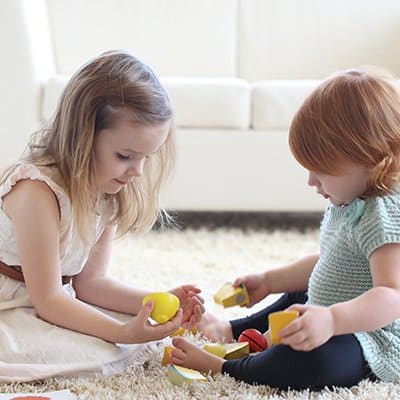 Why Organic Sofas?
It might not be the color green—maybe you prefer blue or white or brown. But your sofa should be green in another sense. It should be made of natural materials that are nontoxic, safe and healthful for you and every member of your family.
The bad news is, most sofas aren't. They're full of unnecessary chemicals that undermine your health. And the planet's, too.