From left to right: Leah, Lydia, Chelsea, and Liz. Not pictured: Women's Council member, Sheena.
2018 is the year for women. We have never felt more empowered and inspired than we do right now. A necessary dialogue is finally happening as more and more women come forward with stories of sexual harassment and abuse. These stories have been here all along, but they were hidden in the shadows, unheard and tossed aside.
Women are more determined than ever to stand together and fight for equality in every corner of our lives, from how we're treated while we're walking down the street, to how we're viewed at the office.
It's no secret that women have not always felt welcomed in the professional world. I feel like every woman at some point has felt underestimated, undervalued, and completely insignificant, even though we bring so much to the table.
A 2014 study at George Washington University showed that when men conversed with women, they interrupted much more often (33% more often to be exact) than when they were speaking with other men.
There are also plenty of women who have presented an idea at a meeting and had it turned down, only to have a male coworker present the same idea at the next meeting and get an overwhelming seal of approval, as you sit there thinking, "Did that really just happen?"
This is not to say that all men are like this because they're not. There are men who are allies of women, who see and recognize the injustices and want to do what they can to make our lives a little easier.
And there are companies who have that same mentality.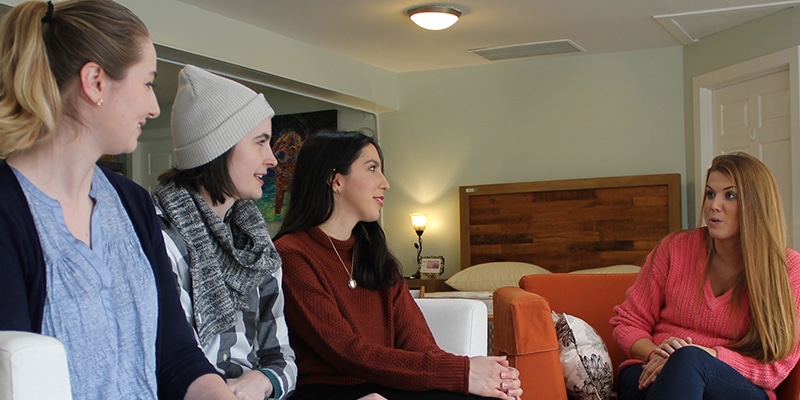 Savvy Rest is an employee-owned company that promotes gender equality and believes every employee-owner should feel safe and respected at work. This isn't just a wish or a dream, but an absolute necessity. Harassment and discrimination are not our thing and never will be deemed okay.
In fact, we wanted to create a group within the company that made sure we stay on track, a group where women can come together to propose ideas and implement new policies that will benefit not only us, but everyone at Savvy Rest. So, the Savvy Rest Women's Council was born.
While there are 14 female employee-owners at Savvy Rest, five of us make up the Women's Council: Chelsea, Sheena, Leah, Lydia, and me, Liz.
In only a few short months, we've written a comprehensive parental leave policy, collected donations for the local women's shelter and food bank, read and discussed feminist literature, and have started fully writing and designing our company newsletters.
Now 2018 is here and we couldn't be more excited!
I thought it would be fun for you all to get to know the Women's Council. Below are our thoughts. And hey, what's nice about print is that no one can interrupt us.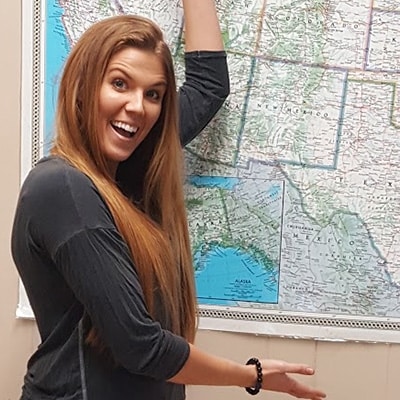 Chelsea
Logistics (Shipping) Manager
What does your job entail, and why do you enjoy working in Shipping?
Officially, I monitor all inbound and outbound shipments for Savvy Rest, including local deliveries and distribution to our Savvy Rest Natural Bedroom stores. I make decisions on our carriers and the services we use, and I am in charge of troubleshooting any issues that arise throughout the processes.
During my school years, I was terrified of Geography and Finance class. Although my job encompasses so much more than just how much it costs to ship something and tracking its location, you can't get much closer to both of these subjects simultaneously when you're a shipping manager. The challenge still scares me occasionally, but I've proven to myself that I can do a great job when I refuse to let fears make my decisions.
What is one thing people probably don't know about your job?
Our job doesn't end when the package leaves the warehouse. It just begins! I think for some companies, once the product ships, they're done. The rest is on the carrier. We monitor packages all the way through transit and check into any delivery exceptions. We don't push the problem onto the customers for resolution.
What is one thing people probably don't know about YOU?
Hmm. I'll give you a few random facts. I won an art competition in the 3rd grade (I drew a frog). It was printed in the form of a bookmark and sold to raise money for the school library. One of my proudest moments.
I hate beets and can't understand why anyone would eat them.
I sing, loudly, when I'm driving, and I dance. Like, I really get into it. I have a false sense of privacy when I'm in the car…
Who is a public female figure you love?
Michelle Pfeiffer. She was labeled as the "accidental feminist" in 1990. I think really she was just ahead of the time. She demanded respect for women through her work in a way that was not threatening in the 90s. She took roles that portrayed women in some form of power. Plus, her on-screen charisma is just, wow.
I love being a woman because…
It's a journey from start to finish. It's also a great time to be a woman! Countless, necessary changes are happening in the world right now and our generation is driving them.
A challenge women face is…
I have to pick one?! Our bodies can do so many amazing things and yet a lot of us struggle to find a way to love them. That is a chronic challenge, but with such reward!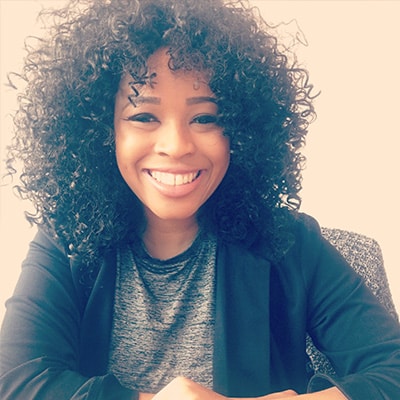 Sheena
Sales & Marketing Associate
What does your job entail, and why do you enjoy working in Sales and Customer Service?
My job entails selling our luxury organic products to the in-store clientele that we receive and also to market our products in our local district (Rockville & Vienna) through many different outlets such as trade shows, networking events, in-store events. I enjoy working in customer service because I like the challenge of being able to connect with different people, from different places, on different levels. I love being able to help people and creating a long-term connection with them to our company.
What is one thing people probably don't know about you?
People who don't know me think I'm quiet. People who do know me wish I was.
What is your favorite thing about the Women's Council?
My favorite thing about the women's council is having a supportive group of women that I am comfortable confiding in, whether it's a topic that's work-related or personal.
Who is a public female figure you love?
BEYONCÉ! Beyoncé is extremely intelligent and talented. She has total control over her career and family life. I love that she also remains humble in the public eye. I admire her strategic marketing over the years (or her marketing team). She's made millions from strategically planning her big moves.
I love being a woman because…
"I just want to say this. I love being a woman. I love playing a woman. I love being a whole and full woman. I am more than my parts and we all are. And we all, as women, need to continue to change our gaze from how we are seen to how we are seeing. We are full and beautiful women. And let us live in that." – Tracee Ellis Ross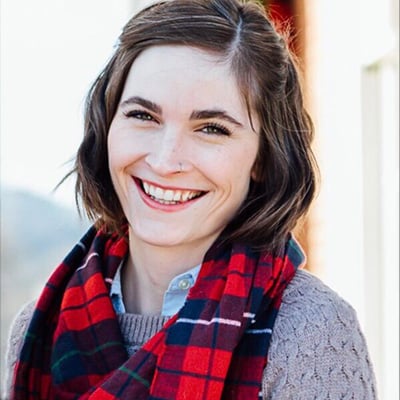 Leah
Woodworker/CNC Operator
What does your job entail, and why do you enjoy working at the wood shop?
We do all kinds of things here at the woodshop. Lately, I've been working on Afton and Esmont platform bed frames, which requires creating lots of parts, cutting, sanding, and staining. I've always enjoyed working with my hands, and when you're in a woodshop- well, that's all you do. I also appreciate the people I work with- there's a lot of selflessness going on over here. Shoutout to the guys doing all that cutting and sanding to have parts ready for me to stain–y'all the true MVPs.
What is one thing people probably don't know about your job?
I don't think that many realize we do ALL of the woodworking right here in Charlottesville–just five of us. If you have a Savvy Rest bed frame, we made it from scratch. I can't tell you how many times I've had conversations with people about my job and the first question is, "Do you build birdhouses?"
What is one thing people probably don't know about YOU?
Some people are starting to learn that I am a working artist. Woodworking by day, design by night. I have a website where I sell my goods- mostly cards I create from pen and inks. I also do commissioned watercolors and signs for weddings. But maybe something people really don't know about me is that I struggle with chronic pain along with a slew of health issues. I'm proud of myself for working in a labor-intensive field despite the pain or illness. Woman power, you feel me?
What is your favorite thing about the Women's Council?
We are a community of women from different backgrounds, beliefs, and politics working together to make our company better. We write company policies, promote inclusiveness, and look for ways to improve departments. We learn from one another and gain new perspectives. What's not to love?
Who is a public female figure you love?
Jennifer Lawrence (J-Law). She makes people laugh and isn't afraid to be herself. She's been called "difficult" for demanding respect and equal pay. I've been in that exact situation in the past. Also, "Where's the pizza?!?"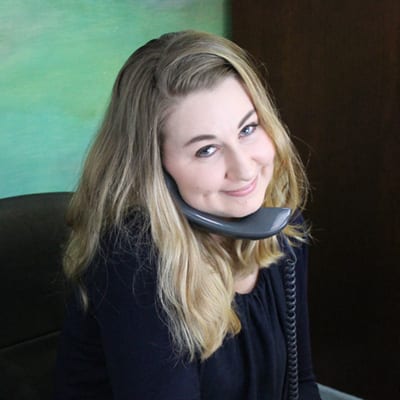 Lydia
Customer Service/Sales Representative
What does your job entail, and why do you enjoy working in Customer Service?
I help people, which I enjoy. I get to feel like I've made a difference. I also get to talk to a lot of dealers across the United States and Canada. I get to help them problem solve, just like I do with customers. You're helping people figure out what's going to work best for them, and it's a life change. You're taking them away from a terrible mattress, like one with memory foam, and helping them find a Savvy Rest mattress configuration that is going to work best for them.
What is one thing people probably don't know about you?
I used to be really into horseback riding. I did that for years. I exercised racehorses for awhile which was probably one of my favorite past jobs.
What is your favorite thing about the Women's Council?
How supportive everyone is of each other. It's this wonderful feeling that I get from everyone in our group. I feel like it's kind of contagious, which I like. The group is a great way to learn and grow and to gain different perspectives on things.
Who is a public female figure you love?
Emma Watson. She does an excellent job of giving examples as to why she feels the way she does. She has gained a lot of respect from people. She's a great person to look up to and gain perspective from.
I love being a woman because…
Women are empathetic and compassionate.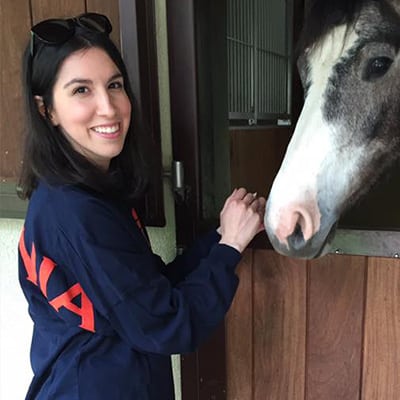 Liz
Writer & Social Media Manager
What does your job entail, and why do you enjoy working in Marketing?
I wear a lot of different hats, but my main ones are writing blog articles and managing our Instagram, Facebook, and Twitter. I really love writing. It's always been a passion of mine, and it's exciting that I'm able to produce so much content for our website. I never imagined working for a mattress company, but it ended up being the perfect fit.
What is one thing people probably don't know about your job?
It doesn't stop when I leave the office! I make a point to check our social media accounts at home and get back to anyone who comments or sends us a DM! I like being engaged with our followers, so that means taking work home, but I don't mind. I enjoy hearing from people, especially if it's someone tagging us in a Savvy Doggy photo. Those make my day.
What is one thing people probably don't know about YOU?
I love watching The Great British Baking Show. It combines two of my favorite things: England and cake. The contestants on the show are so talented. I also love how kind they are to each other. It's a competition, but it's not unusual to see one baker helping another keep their cake from falling down, or opening the freezer door for someone who has too many things in their hands. It makes me smile. And also, who doesn't love their accents?
Who is a public female figure you love?
There are SO MANY women I admire, but Reese Witherspoon is towards the top of that list. I love that she started her own production company. She saw the need for more films with strong female characters instead of the stereotypical damsel in distress. Her speech at the 2015 Glamour Women of the Year Awards really resonated with me. She quoted her mother who said, "If you want something done, honey, do it yourself."
I love being a woman because…
We're brave. We're always ready to take on any challenge and to support each other when we need to be reminded of our worth.
A challenge women face is…
Feeling safe. I think about my safety and am always aware of my surroundings because I know we don't live in a perfect world. I'm also always looking out for other women. I'm definitely "the mom" of my friend group. I've spoken up in situations where I've felt that a woman was being touched inappropriately or treated badly. I would want someone to do the same for me.
Time's Up
Time's up on women not being heard, and unfortunately, time's up on this article. Thanks for reading!