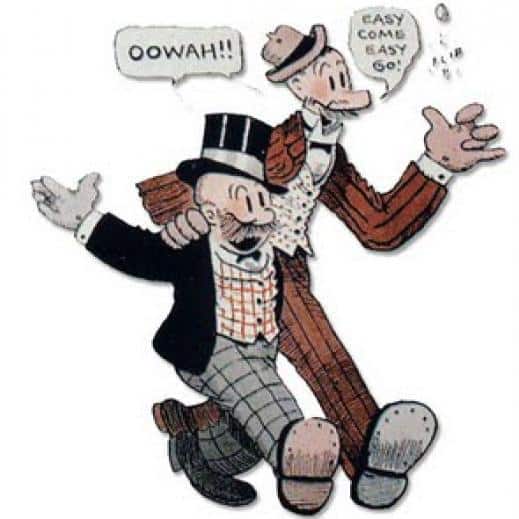 Couples Who Split
One of our favorite things about helping customers in our local store is showing couples that no matter how different they are, a Savvy Rest can accommodate both people in comfort. Here are two examples.
Ms. Petite and Mr. Beefy
A small, slim woman, about 120 pounds, comes in with her partner, a football player who weighs around 200. She craves a soft, cushiony mattress. He has back problems from an old injury and sleeps best with very firm support.
Their faces light up when they realize they don't have to be two peas in a pod.
Any Savvy Rest that is Queen-sized or larger can be split on the inside, and each side configured to a different firmness—giving each person completely personalized comfort. The half-layers (sometimes called splits) fit together very snugly inside the casing, won't shift or migrate, and the division is virtually undetectable once the bedding's on.
After trying several layer combinations, Ms. Petite snuggles onto two Softs over a Medium. "This is it!" she says.
Meanwhile, her husband has tried a few variations that add up to solid support without any sensation of "sinking". When he lies down on a sturdy Medium over two Firms he heaves a happy sigh. "I've found mine too," he says.
Mr. and Mrs. Lipizzaner
Some individuals are so active during sleep that they're practically doing "airs above the mattress." And that can be grueling for even the most loyal partner.
Restless legs syndrome, back problems, snoring or sleep apnea, even night-time heartburn. Issues like these can cause a person to toss and turn so often that their partner can't get much rest. A divided Savvy Rest can be a godsend for such couples.
Mr. Lipizzaner, for example, feels mostly content with the quality of his sleep. While he's dreaming, though, he's bicycling, kicking, abruptly changing position, and marching his way through the night. Poor Mrs. Lipizzanner, a quiet side sleeper, is waking up haggard. She's bounced in his wake for years.
Once we have configured each side for each person, the Lipizzaners are extremely pleased with their Savvy Rest. Latex is excellent at absorbing motion in the first place, and a divided mattress just increases this benefit. The side-by-side separate configurations create two separate planes, so one person's movements don't "travel" to the other person's side.
Mrs. Lipizzaner comes in a few months later, a friend in tow. She jokes that getting a Savvy Rest practically saved her marriage. We have to say, she does look well rested.
Serenity
We're not in the counseling business, but we can fairly say that a "split" Savvy Rest has restored night-time peace for more than a few couples. No wonder we named our most popular model the Serenity!