You need a new mattress and start searching the internet for "comfortable mattress," "popular mattress brands," "firm mattress," or whatever is important to you when choosing the place you will rest for hours every night.
However, you quickly realize that unless you want a cheaply made mattress-in-a-box, mattresses are expensive!
This is because mattresses are an investment that should last for many years. We know you've heard this saying a million times but it holds a lot of truth: You get what you pay for.
Let's dive into the specific reasons why mattresses are so expensive, how much you should spend, and which mattress we recommend!
What Makes a Good Mattress?
A quality mattress is made of organic and natural materials that are both durable and safe. It should also be very comfortable and preferably totally customizable so you can have a soft mattress, a firm mattress, or something in the middle–your choice!
The more comfortable you are with your mattress, the longer you will have it and therefore, the more economical.
How Much Should You Spend on a Mattress?
You should never buy something you cannot afford but at the same time, you should see your mattress as an investment. This is not a spontaneous purchase or something that should be low-cost. This is something you will use for several years and is important for your health and quality of sleep.
If you are interested in a quality organic mattress with a 20-year warranty, you will most likely have to spend a minimum of $2,000. However, there are plenty of companies with payment plan options.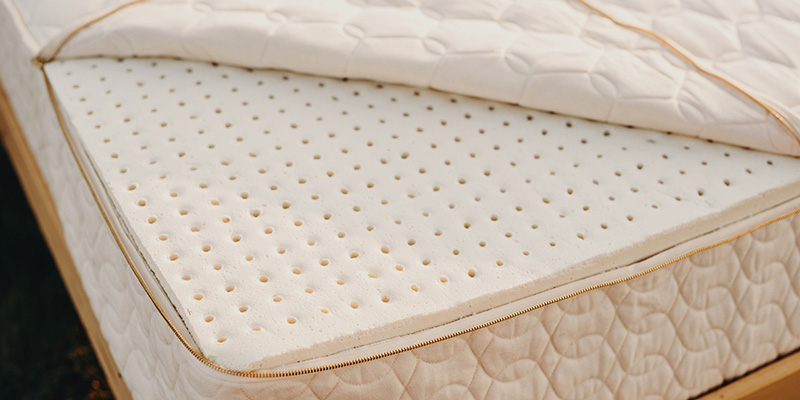 Materials & Manufacturing Costs
One of the reasons why a mattress may be expensive is due to materials and manufacturing costs.
We recommend opting for a mattress made in the United States!
Excellent mattress materials include…
Natural latex (either Dunlop latex or Talalay latex)
Organic cotton (for the mattress casing)
Organic wool (natural flame barrier to avoid chemical flame retardants)
Wrapped coil springs (lower cost than exclusively natural latex, but still quality)
Certification Costs
Another reason why some mattresses are very expensive is because they go the extra mile to earn some of the top certifications in the mattress industry.
Here are some product, material, and business certifications to look for…
Global Organic Textile Standard (GOTS)
Greenguard GOLD
Global Organic Latex Standard (GOLS)
Cradle to Cradle GOLD
Eco Institut
B Corporation
Durability & Generous Warranties
A mattress with a 10 or 20-year limited warranty is a much greater value than a mattress with only a 5-year warranty.
When you see a longer warranty period, the company is confident in the durability and lifetime of their product. It is made with high quality materials that are intended to last!
This will also increase the price of the mattress, but you won't have to worry about buying a new mattress for a long time. It's absolutely worth it.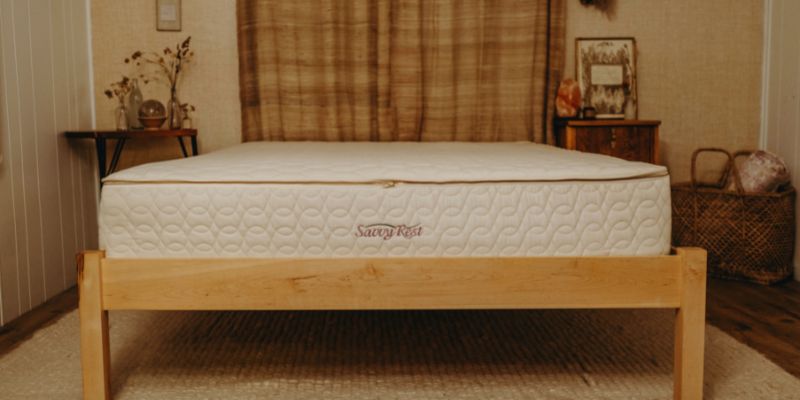 How to Choose A Mattress: Our Recommendation
We recommend purchasing a certified organic mattress made with natural latex instead of memory foam or polyurethane foam. This will give you a healthy, durable, and comfortable mattress.
Savvy Rest offers several mattress models, but the Serenity mattress is the most popular! It is made with your choice of Dunlop and/or Talalay latex, and comes in a variety of density options. Couples can even have their side of the mattress differ from their partner's.
You can shop all Savvy Rest organic mattresses here.