While the main focus of mattress shopping is to find a comfortable mattress that is within your budget, it's also important to make sure that it is a sustainable mattress too. But what does that mean?
A sustainable mattress is made of eco-friendly materials and will last for years so you do not have to create more waste by replacing your mattress too frequently.
And don't worry–a sustainable mattress can be environmentally-conscious without breaking the bank. There are several options available in various price points.
Learn more about sustainable mattresses and what to consider as you shop.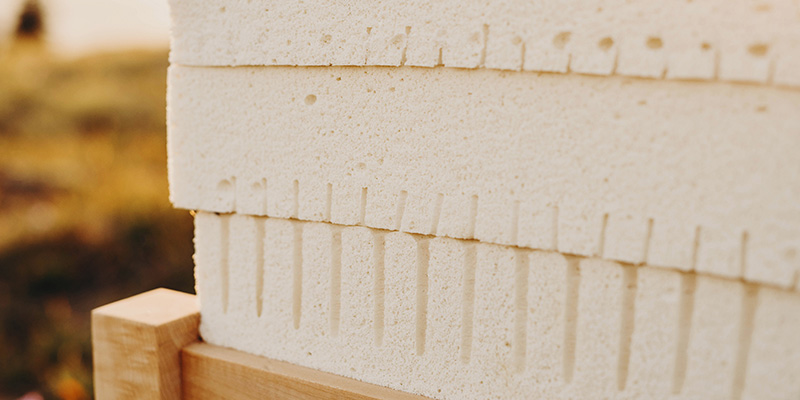 Why Go Sustainable?
Sustainable mattresses are made of organic and natural materials that are safe for both you and the planet.
Materials can include organic cotton, organic wool, natural latex, and/or pocketed coils.
Sustainable mattresses do not contain chemical flame retardants but instead utilize more eco-friendly options, like organic wool which acts as a natural flame barrier.
Sustainable mattresses also tend to last longer because of their overall quality. We recommend avoiding mattresses that are made of cheap foams that retain body heat and dip over time. Not only are the materials themselves questionable in terms of the manufacturing process, but they will greatly diminish the longevity of your mattress, forcing you to replace it sooner than desired.
You should see your mattress as an investment for your health. Choose one that you can afford (some company's offer financing options) but that also doesn't cut corners with synthetic materials or harmful chemicals.
A customizable mattress is also preferred so you can get the exact mattress feel you want, ensuring you will be comfortable for longer.
Where To Look for a Sustainable Mattress
Terms such as "eco-friendly mattress," "natural mattress," and "organic mattress" are great but not necessarily the full picture since these terms are not regulated.
Look for a certified organic mattress if you really want the most sustainable option when it comes to material purity.
Search the company's website and look for third party certifications such as…
Global Organic Textile Standard (Look for individual materials AND that the mattress is GOTS-certified as a finished product)
Global Organic Latex Standard (For Dunlop latex)
Cradle to Cradle GOLD (For Talalay latex)
Greenguard GOLD
Eco Institut
Carbon Free Partner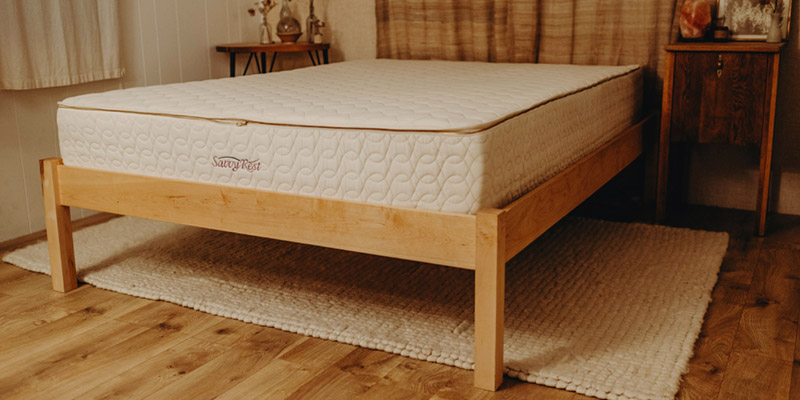 Find Your Next Sustainable Mattress
If you're looking for a new sustainable mattress, look no further.
Savvy Rest organic mattresses are customized for your comfort with layers of natural latex. The organic cotton casing also includes organic wool batting as a natural flame barrier.
The Serenity mattress is the most popular Savvy Rest mattress and includes 3 layers of Dunlop and/or Talalay latex.
Savvy Rest also offers more economical options that are hybrid mattresses, made with a combination of natural latex and pocketed coil springs. These mattresses are also totally customizable for your comfort.
Shop The SerenitySpring, which includes 3" or natural latex and 8" of pocketed coils.
Shop The TranqulitySpring if you are looking for a lower-profile option with a total height of only 8".
We hope you sleep soundly on a sustainable mattress soon!
Explore our best-selling layered mattress options