Attract more customers with Savvy Rest POP!
We provide branded point-of-purchase (POP) materials to liven showrooms and support your sales. To order the items below with FREE SHIPPING, just email us. For proven tips on Display, Selling, and Marketing, read those sections in the Dealer Manual.
Note: Appearance or availability may change without notice.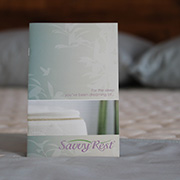 Add store info (place Avery 5160 over Savvy Rest address; back) to these brochures.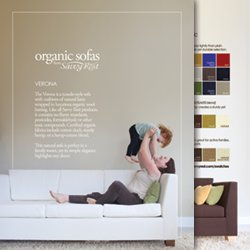 Two-sided 8.5″ x 11″ printed customer handout describing Verona sofa and loveseat options.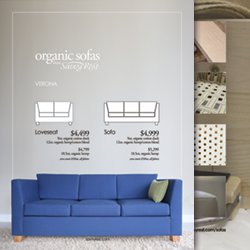 Two-sided 8.5″ x 11″ customer handout w/ sofa/loveseat pricing & materials info.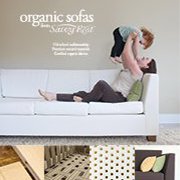 Display poster for Savvy Rest sofas: 22″ x 28″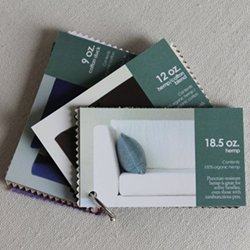 Display all of our organic fabric weights and colors.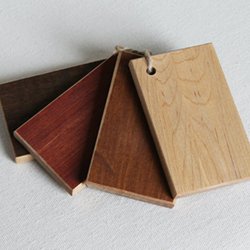 All four furniture finishes in one attractive swatch.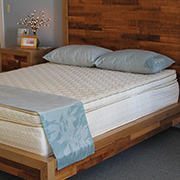 Branded pillowcases and footcloths dress up displays. $20 footcloth; $20 Q pillowcases (2).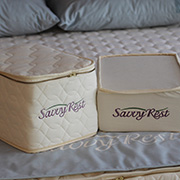 Mini-mattresses are great marketing aids. Available in Serenity model only.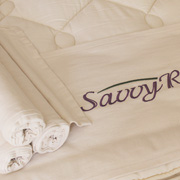 Protect your showroom displays with classic flannel Savvy Rest footcloths.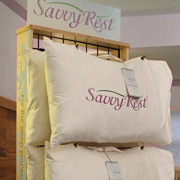 The pillow & accessory rack, natural wood finish, is free with a qualifying order.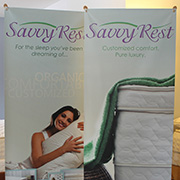 Add drama with standing (or hanging) banners. Choose either, both, or all three styles.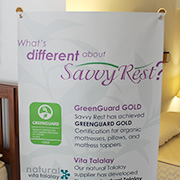 Show customers what's different about Savvy Rest with this compelling banner.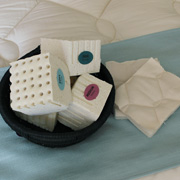 Handling latex and casing samples helps customers understand mattress materials.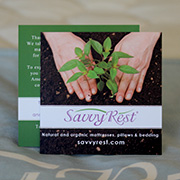 Savvy Rest customers can help American Forests. Cards offer 5-trees donation, free.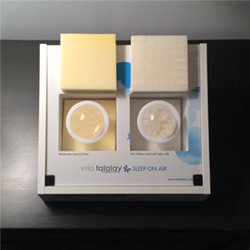 Perfect for bedside display, this magnifier compares natural Talalay and memory foam.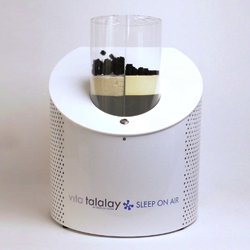 This electric blower is a useful tool for showing the "breathability" of Talalay.