Add air-flow under your mattress with this natural mat.
The bed rug is a one-inch mat made of coconut fiber (coir) with natural latex. The bed rug is porous and allows air circulation between the bottom of a mattress and a platform bed's surface. It is strongly recommended for breathability under any foam mattress on a solid-platform bed. Where inadequate air circulation is a concern, a natural bed rug may be advisable on a slatted platform.
We recommend adding two bed rugs in highly-humid environments.
Dimensions:
Queen: Two 30×80″ pieces
King: Two 38×80″
CA King: One ea. 80×34″, 80×38″, 72×4″
Note: Ships directly, normally within 7 days. For details see Shipping & Delivery.
Return Policy: Unfortunately, we are unable to accept returns of this item. Allowing returns would require us to spray our products with chemicals in order to "clean" and resell them, harming the purity of our natural materials. We thank you for your support and understanding.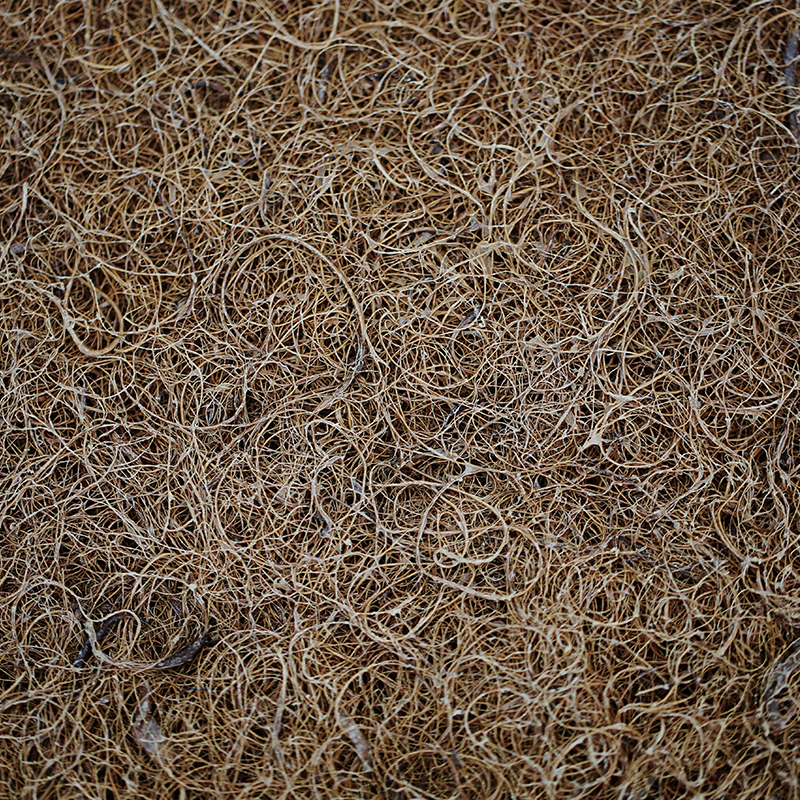 What is Coir?
Coir is the main component of our natural bed rugs and derives from coconut husks. When the coconut is mature, the fibrous layer is harvested. Hot water is used to sterilize and soften the fibers, making them more pliable. These fibers are then spun into yarn or rope and made into coir sheets.
The rug also contains natural latex which helps hold the fibers together, ensuring stability.
Why We Love It
Coir is the perfect material for our bed rug because its porous structure promotes air circulation, a key necessity for natural latex.
If your bed does not meet our latex mattress warranty requirements due to lack of airflow with closely spaced slats (or no slats at all), then we recommend purchasing a bed rug to ensure the latex in your mattress can breathe.