Our softest natural latex mattress topper
The luxurious Vitality is one 3″ layer of Soft natural Talalay latex in a certified organic cotton knit casing. The stretchy fabric allows close contact with the latex, which cradles the body with soft comfort comparable to memory foam. (Natural latex does not contain the chemicals that cause memory foam to "contour.")
The Vitality is:
GOTS-certified organic
Manufactured in a GOTS-certified facility
Made exclusively with Cradle to Cradle GOLD and FSC-certified Talalay latex
An easy way to add extra cushioning and pressure relief
Non-customizable
Total height: 3″
Note: The Vitality topper is not customizable and latex exchanges are not available for this item.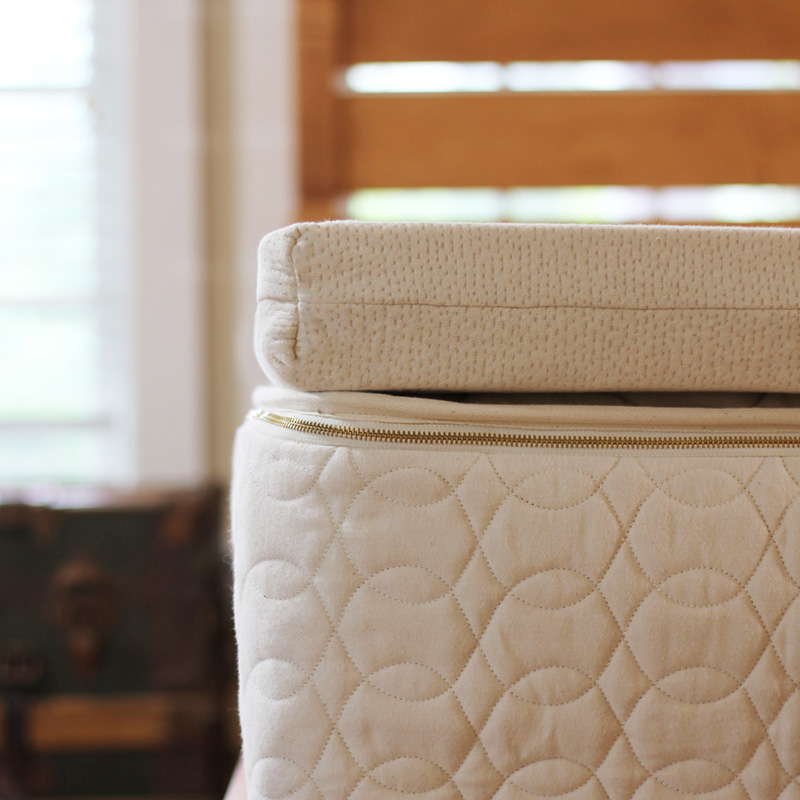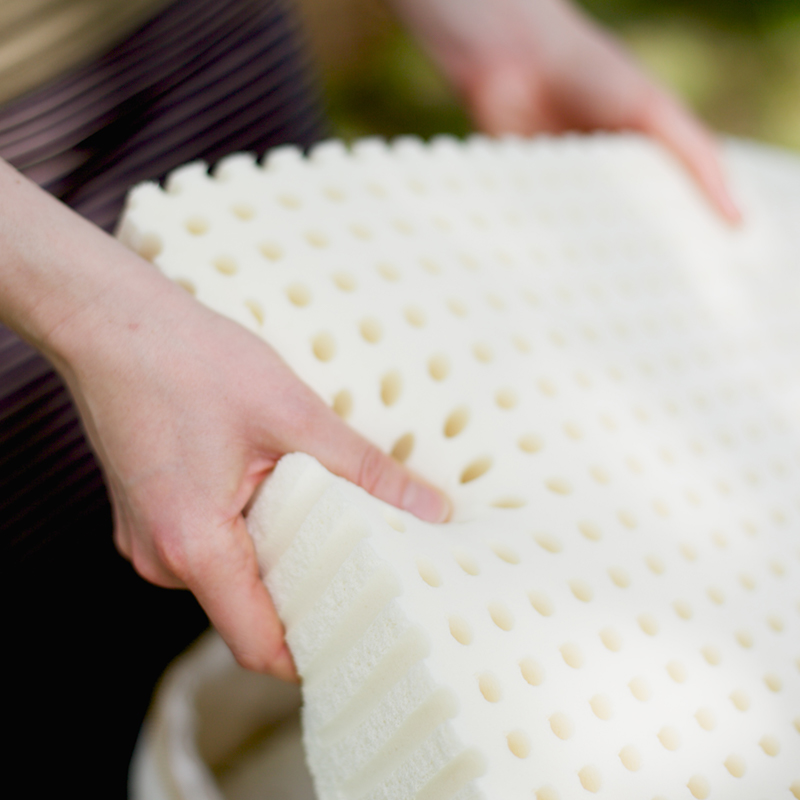 This soft natural Talalay latex topper adds a luxuriously plush feel to your mattress. Talalay is especially wonderful for side sleepers since it's known for gently cradling the hips and relieving pressure.
If you feel your mattress is too firm, or you're someone who experiences shoulder or hip pain, adding the Vitality to your sleep experience can make all the difference.
Note: Ships directly, normally within 7 days. For details see Shipping & Delivery.
Return Policy: Unfortunately, we are unable to accept returns of this item. Allowing returns would require us to spray our products with chemicals in order to "clean" and resell them, harming the purity of our natural materials. We thank you for your support and understanding.
What Are the Benefits of Talalay?
We use Cradle to Cradle Gold-certified Vita Talalay latex in our mattresses, toppers, pillows, and sofas. This certification means it has met rigorous standards of material purity and environmentally-friendly manufacturing practices.
How Does Talalay Latex Compare to Memory Foam?
Talalay latex has that same responsive feel as memory foam but without the synthetic materials and harmful off-gassing.
Talalay is also more breathable and durable than memory foam.
Memory foam retains your body heat. It is this chemical reaction that allows the material to move and conform to the shape of your body. There are two major issues with this:
(1) It can cause you to overheat, and
(2) Eventually, memory foam will not spring back to its original state, causing uncomfortable dips in your mattress.