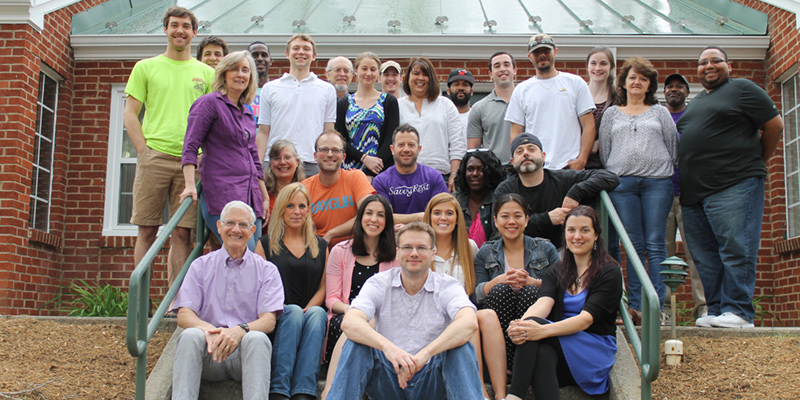 Ivy is home to our flagship Savvy Rest Natural Bedroom store. It's both our corporate headquarters and a retail showroom where you can test out our comfy organic mattresses. We're always happy to help you pick out the proper mattress configuration for your needs and show you all the benefits of our customizable organic pillows!
Not only are our products made with high quality organic and natural materials, but they're also manufactured locally. Our woodshop is located right off of Ivy Rd. This is where our beautiful zero-VOC platform beds are carefully crafted using natural maple and poplar wood. This is also the home of our platform bed insert, foundation and Verona sofa line.
Our manufacturing facility is also closeby in Crozet. From filling pillows with fluffy, organic kapok to cutting natural latex for our mattresses, we're alway busy making sure that we offer only the best products for our customers. We ship our products all across the country so that people outside of the Charlottesville area can experience a healthy and organic sleep as well.
In The Community
Safe Sleep Pillows Program
Savvy Rest has created an ongoing donation program to offer comfort to survivors of domestic violence in Central Virginia. Every year, the Shelter for Help in Emergency (SHE) shelters more than 200 women and children and assists many others through outreach services. Savvy Rest Natural Bedroom – Charlottesville provides SHE with an ongoing supply of new organic pillows—one for every woman and child in the shelter to use and to take when they move on.