Organic Materials
Our Savvy Doggy pet beds feature the purest natural latex foam and organic cotton casings.

Dimensions
Small: Length 30″ x Width 20″
Medium: Length 37″ x Width 26″
Large: Length 47″ x Width 37″

Shipping
Ships directly, normally within 7 days. For details see Shipping & Delivery.
Because your good dog deserves the best.
The Savvy Doggy™ supports your pooch in pure comfort. Organic cotton flannel surrounds a sturdy core of pressure-relieving, snooze-inducing natural latex. Choose formed or shredded fill.
More about the Savvy Doggy
Formed or shredded natural latex core.
Inner lining: 5-ounce organic cotton canvas.
Zippered outer cover: 10-ounce organic cotton flannel.
Machine wash outer cover in warm water. Tumble dry low.
Colors: Natural or Black.
Custom sizes available.
Waterproof Liner available for purchase.
Return Policy: Unfortunately, we are unable to accept returns of this item. Allowing returns would require us to spray our products with chemicals in order to "clean" and resell them, harming the purity of our natural materials. We thank you for your support and understanding.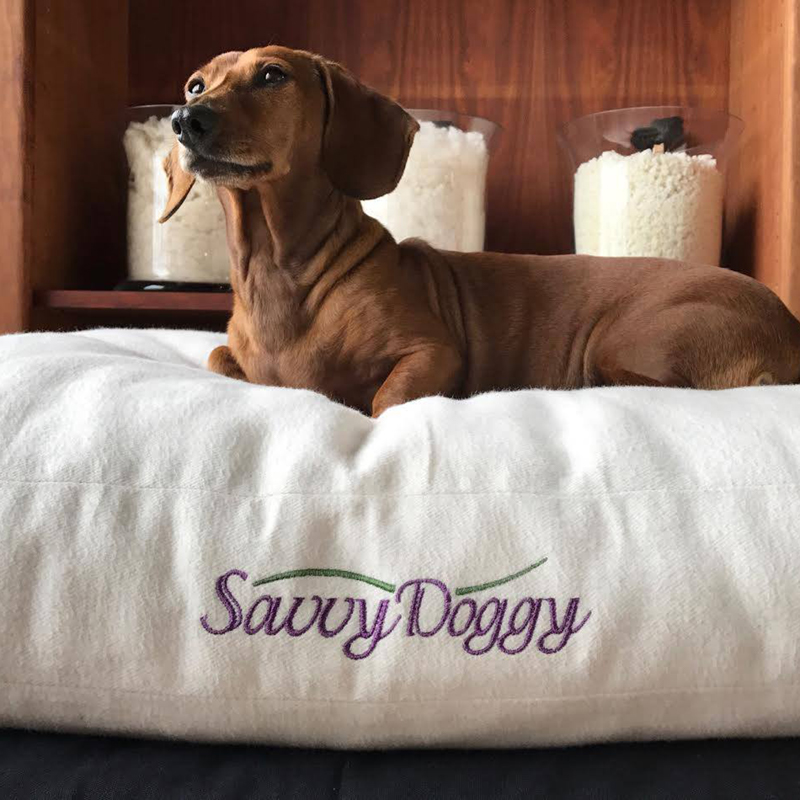 A very special Savvy Doggy review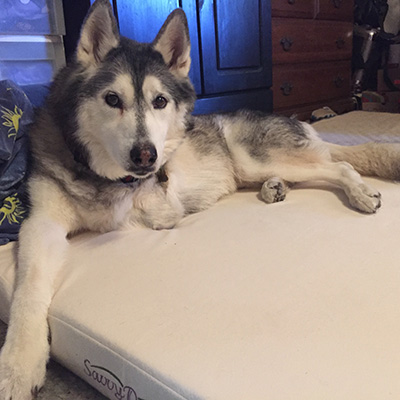 Bravo from Bravo!
"I just wanted to let you know that we received our order of a large dog bed for our nearly 14 year old Tripawd Siberian Husky—Bravo—who has been suffering with arthritis. He laid down on the bed this afternoon at 1:00 and hasn't moved since! It is now 5:15. Usually he has to get up, reposition, lie down, get up, try to find a comfortable position…and it goes on and on. I am so pleased with your bed! He loves it!"
Laural D, Oceanside, CA