At Savvy Rest, we view a successful business in more than just financial terms. We offer organic and natural products that are made with the health of our customers and the environment in mind. We believe that businesses should reach out and connect to their community instead of seeing customers as mere numbers. It is when you make these connections and see the difference your products make in the lives of others that you truly feel successful. Savvy Rest is proud to be a certified B Corp. What exactly does that mean? Keep reading to find out.
What is a B Corp?
B Corps are all about happy employees and sustainable practices. These companies go beyond the surface level of most businesses who strive to simply produce as many goods as possible for as cheaply as possible in an effort to cut corners and reap the financial benefits. Savvy Rest evaluates health and environmental factors when thinking of what products we should offer our customers. We think beyond profit and ask ourselves how our company can positively impact the lives of others through both our products and how we interact with customers. We also believe giving is an important responsibility, which is why we donate pillows to local women's shelters. B Corps think about how a company can benefit as many lives as possible.
Michael Penny, the founder of Savvy Rest, explains why Savvy Rest's B Corp status and overall values are important: "B Corps are oriented towards employees and sustainability for the Earth and community. Becoming a B Corp was a natural thing to do because it's the right thing to do. It's important for me to be honest with the public. I think my motivation has really been to bring good products to the market and to feel like I could be as transparent as possible."
Michael specifically points out the importance of being environmentally aware and viewing the planet as delicate and vital: "In the past three or four years, we've had more young people come in who bring such a fresh voice to sustainability. For younger people who see a longer life ahead of themselves, they have a more innate sense of the vulnerability of the Earth and that we can't continue to ruin it."
Savvy Rest considers all the little details, from our organic materials to the sturdiness of our platform beds, to what we do with your previous mattress. Local customers whose mattresses are delivered by Savvy Rest employees have the option of giving us their old mattress to recycle so that it won't simply end up in a landfill. It takes hundreds of years for your typical, chemical-filled, memory foam mattress to break down in a landfill, and then our planet is left with those chemicals in the soil and water supply. Taking these simple steps makes a big difference. When you respect your planet, you're also showing consideration towards all those who live on it.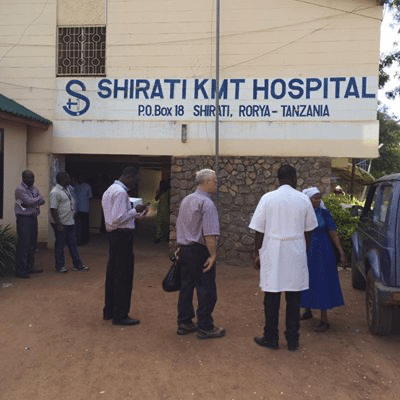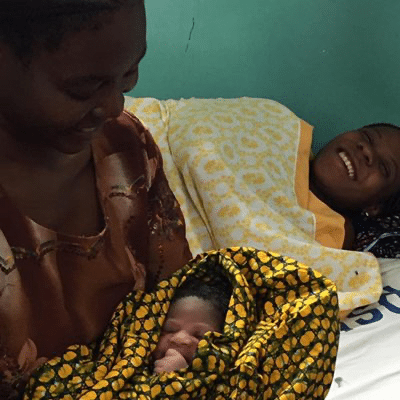 Compassion for Others
Not only does Savvy Rest emphasize the importance of health and the environment, but we also value empathy, respect and kindness. One of our employees in particular took those values with her to Africa in May; it was a trip she will never forget.
Twila Ressler, Savvy Rest's Operations Manager, traveled with her brother Dale to Shirati in Tanzania. Dale got to know the people of Shirati 40 years ago through missionary work. Twila spoke of her brother's deep connection to those he met and how he couldn't say goodbye: "When he left Africa, he left part of his heart there and he saw the people's needs and determined at that point that he would continue to help the people there. He wanted the people to have a medical facility that could meet their needs so he started an organization called Friends of Shirati."
After years of wanting to see the beauty of the land and to meet the people her brother cared so much about, Twila finally boarded a plane and headed for Africa. The total travel time of 23 hours was certainly worth it: "The scenery is breathtaking, far more beautiful then I knew. Over and over again, I was just amazed. I was able to go through the Serengeti and see all the East African animals. I saw giraffes eating grass and a lion laying down."
But even more precious than witnessing the wildlife was seeing her brother's interactions with hospital patients firsthand: "I could see his connection and saw him weep a number of times throughout the trip. He has such compassion for these people in need."
It's therefore no surprise that Twila equally values helping others and embodies kindness and warmth in her daily interactions, from the Savvy Rest office to the town of Shirati. There was one woman in particular who stood out to Twila. By the end of the trip, they had a strong connection and a deep admiration for one another: "There was a scam against this sweet, elderly woman. She had never been to court, had never been to the police office and had never been in trouble. She was scared to death. My heart broke for her; it was just so unfair. When we got to the court, I helped her get to the front door. All these people were standing, waiting for their case. There was only one seat left so I helped her to get to the bench and sit down. She was so scared and alone and this isn't a time to be alone so I went over and knelt on the ground next to her and I just put my hand on her hand. I just sat there and prayed for her. It was so simple to me. And when we were finished, she was overwhelmed. She wept and told her son we must go to her house for tea.
"We went to her house which was small and meager. She brought out a cup of tea, a loaf of bread and butter. I received it because I knew that it was a gift of love. And I ate one piece and she said "two, two!" and held up two fingers. She gave so much; it was such a powerful moment for me to see the impact that compassion and love plays in the lives of people. She contacted everyone in the village to honor me because I was so very kind to her and I felt like I just did something small. It was amazing. It made me see the power of love which is universal. We don't know what's going on in the life of the stranger next to us; we don't know what's happening with the customer who is walking into our store, but that moment of connection is the most important thing."
Our Employees Care
Twila expressed why she loves working for Savvy Rest and how the company's values and B Corp status speaks to her: "If I worked for a company that was all about money, I would need to do something on the outside to help people. At Savvy Rest, I can just be who I am with the people walking through the door and with the community. I think there's really a lot of love and acceptance at Savvy Rest, and it's an environment that people want to be a part of. I hear that from customers, staff members and dealers. That comes when there is that genuine concern for people through the whole B Corp philosophy."
Savvy Rest aims to promote a healthy environment for both our employees and our customers. We want to have fun and meaningful conversations with everyone who walks through our doors. Our employees embody this positive energy in their lives outside of work, just like Twila.
Twila explains the importance of community perfectly: "Sometimes we don't give because we think it doesn't matter or that it's not enough, and that isn't for us to judge. It's about us loving people for who they are at that moment. We don't know who is dangling on the edge of hopelessness. So, that smile or that touch on the shoulder or that greeting matters and makes a difference."