It's that time of year! The weather is warming up, and we're beginning to have a bit more energy to organize our home (and let's be honest, our lives). If you're feeling inspired to make some changes, check out this ultimate spring cleaning list. Out with the old, in with the new!
1. Declutter
This is the obvious one when we think of spring cleaning. Organization starts with figuring out what you actually have in your space and getting rid of what you don't need.
Tackle your closet and figure out which clothes you actually wear, and which ones no longer fit you correctly or align with your current style. You can sell the items, give them to a friend, or donate them to a local charity.
Have the same mentality when approaching the other spaces in your house. Do you randomly have three blenders in your kitchen? You really only need one. Do you have an insane amount of DVDs that are just collecting dust? Let them go (there's Netflix anyway!).
2. Recycle & Upcycle
Don't send items to a landfill that can be recycled or upcycled. For our customers who live near our Savvy Rest Natural Bedroom location, we offer to take their old mattress off their hands when setting up their new Savvy Rest organic mattress. Their old mattress is then broken down and recycled because we believe this is the most environmentally friendly and responsible thing to do.
Upcycling is also a wonderful thing. Use old glass jars to hold your makeup brushes, or your old toothbrush to clean those hard-to-reach corners in your shower (also: consider switching to a bamboo toothbrush instead of plastic).
Reusing a product is always more eco-friendly than simply throwing it away. Obviously, we can't keep everything, but with a bit of creativity, you'll find ways to upcycle and save money while saving the planet.
3. Clean Up Your Sleep
We spend a third of our lives sleeping, so it's important that our mattress and bedding products are safe and healthy. Replace your mattress with one of our organic ones.
Not only will you be investing in a product that is made in the United States using organic and natural materials, but you'll be more comfortable too!
Our mattresses are customizable, so they're designed with your specific needs in mind. Mix and match layers of latex to create the perfect mattress for you! We even offer split configurations, so your partner's side can differ from yours—everyone wins!
Not ready to get rid of your current mattress but think it's time to replace your pillows? We offer several organic pillows, most of which are customizable.
Learn more about our natural and organic products
4. Don't Forget The Living Room
We should not only be aware of what we're sleeping on but also what we're lounging on. There are too many sofas on the market made with synthetic materials containing harmful chemicals.
This is why we created our line of organic sofas, loveseats, and armchairs. Our furniture line is free of chemical flame retardants, formaldehyde glue, particle board and polyester.
You don't have to sacrifice style when choosing a natural option, and our sofas prove that.
5. Clean The Fridge
When I say "clean the fridge," I'm talking about two things: organization and health.
When you can see everything that's in your fridge, it's less likely that you will waste food because everything is in its proper place. We've all been guilty at some point of letting cheese or a yogurt get pushed all the way to the back of the fridge, only realizing it's there when it's too late. When you have your fridge (and your food pantry) organized, you're less likely to have this happen. Also, it will just look pretty!
Let's not stop at organization though, because it's important that you have quality food in your kitchen that will give your body nutrients and energy.
Start opting for organic produce and whole grains. Venture out to the farmers market whenever you can to support local businesses and add fresh food to your fridge. Your body and mind will thank you.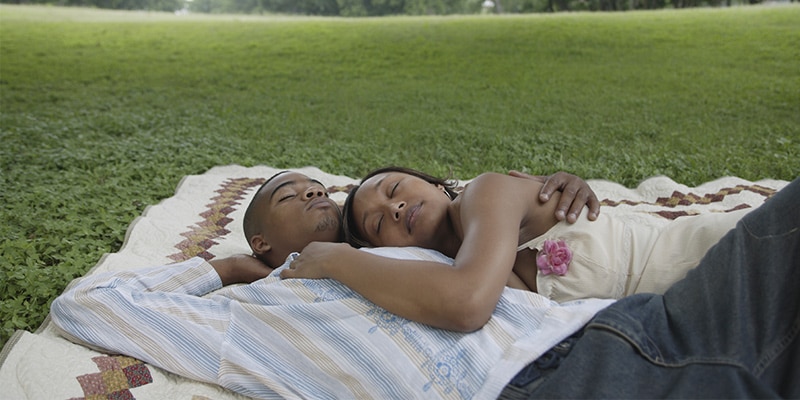 6. Clean Up Your Routine
This is less about your home and more about your day-to-day life. It's easy to get caught up in a routine that isn't exactly exciting. There is a certain comfort in the familiar, but it's also important to try new things when we can.
Sign up for a pottery class, join a book club or volunteer in your community. Make sure to spend some time outdoors too since spring weather is gorgeous. Have picnics, go for long walks, and enjoy the sunshine. Take in all that Vitamin D!
7. Natural Skincare & Makeup
Our skin is our largest organ, so we need to think about what it absorbs.
Most mainstream moisturizers, face masks, and makeup products contain parabens, fragrances, and phthalates, all of which can harm your body.
Next time you're shopping for a new mascara, make sure to look at the ingredients. There are companies that offer organic and natural options that are much safer for both you and the planet.
Here are a few of my favorites:
8. Non-Toxic Household Cleaners
When you clean your countertops and sinks, opt for household cleaners that are made with natural ingredients. You shouldn't inhale toxic fumes from products that are supposed to be good for your home. Make sure to avoid synthetic fragrances, ammonia, and formaldehyde. I've had the pleasure of interviewing three people in the natural cleaning industry:
Kelly Love of Branch Basics, Barry Firth of BioKleen and Lauren Singer of The Simply Co all offer a vast array of non-toxic cleaning products.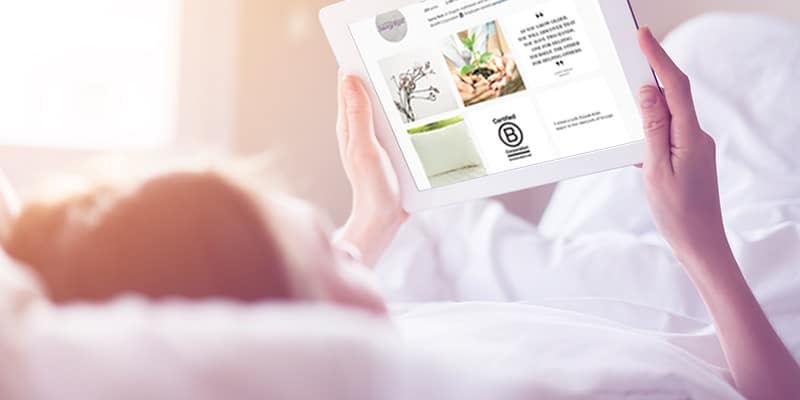 9. Switch Up Your Social Media
Following organic businesses and like-minded bloggers on Instagram is super helpful if you're just starting to transition over to more sustainable products.
Instagram is particularly useful because it fosters this incredible online community dedicated to spreading awareness about brands that are making a difference. People share tips and encourage each other to take care of ourselves through TLC and of course, natural products.
10. Be Kind To Yourself
The type of spring cleaning I've mapped out can actually take longer than one season, and that's okay. You can't completely switch up your bedroom and living room overnight. Take your time with it.
Realize that not every purchase you make is going to be perfect. You're going to buy some unhealthy snacks at times, and perhaps the eyeliner you use isn't completely natural. Don't be hard on yourself, because that will just cause you to stress out. It's all about implementing what you can, when you can. Think of it as an adventure, not a burden.
I wish you luck on your journey!