5 Tips for Good Sleep While Traveling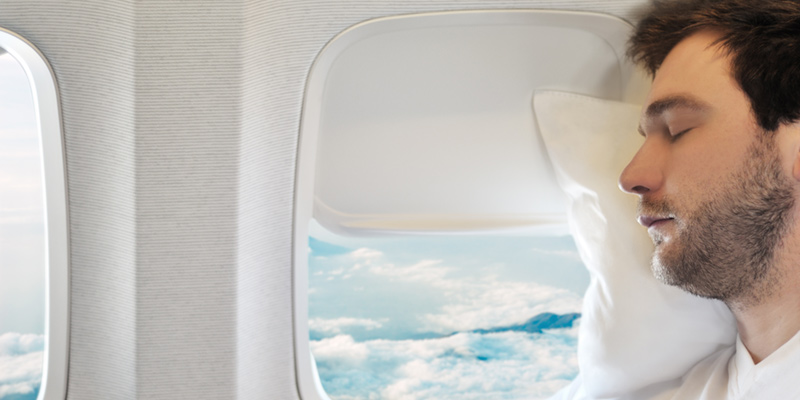 As much as we love our homes, we all desire to see different places, try new foods, and learn about other cultures. We travel to expand our minds, make unforgettable memories, and explore places we had only seen in photos or read about in books. Of course, we also travel to visit family—to go back to the towns we grew up in, back to the familiar.
Whether your destination is a tropical escape, a European city, your childhood home, or not yet determined, it's important that you stay well-rested. You can't truly enjoy the Colosseum (or even your mom's famous apple pie) if you're half asleep. So, how can you get a good night's sleep while traveling? Keep reading…
1. Take the Right Pillow With You
A pillow can make all the difference when you're sleeping in a new (or very, very old) bed. You don't want to wake up with a stiff neck or pounding headache, so one of our organic pillows may be worth packing. And okay, I totally get that it might be a bit of a challenge to bring a body pillow onto a plane (unless you're seriously dedicated), but bringing a travel pillow or even a head pillow is possible. If you're road tripping it though and you're a side sleeper, definitely make room for your body pillow since it will be your best friend while you're staying at a hotel or sleeping in your uncomfortable childhood bed.
A body pillow is meant to keep your spine aligned while you sleep on your side. It is wonderful at relieving your pressure points since this long pillow supports your hips throughout the night. Too many people toss and turn because they're sleeping in an uncomfortable position. As you hold onto your body pillow, you'll immediately feel relaxed; your body isn't twisting or falling forward, but keeping still as you doze off. This cozy sleeping aid will help you get those zzz's, even when you're far from home.
Not able to bring a body pillow with you, but still want to add a little organic comfort to your adventure? Our mini pillow acts as a traditional travel pillow. This pillow will help keep your neck supported while you take a much-deserved nap. The mini pillow is available in either natural shredded latex or natural wool. Shredded latex conforms to your neck and shoulders, while wool has a denser feel and is perfect for those who "sleep hot."
I recommend bringing a head pillow if you can, since you can't guarantee that the pillows at your destination will be comfortable. Savvy Rest offers all sorts of pillows, so there is bound to be one that will work for your needs. Our customers love the organic kapok pillow. Kapok is a fluffy fiber that grows in warm climates and is used as an alternative to down. If you love a super soft pillow, this may be the right one for you. It is also customizable, so you can unzip the inner casing and take out as much of this natural fill as you'd like! We've really thought of everything. Our other customizable pillow fill options are wool, wool-latex and shredded latex.
 
Find the perfect organic pillow for you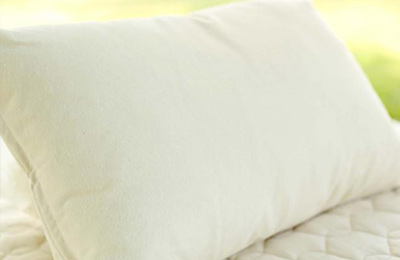 Choose from shredded natural latex, organic wool, a wool-latex blend, or organic kapok fiber.
2. Follow Your Bedtime Routine
I know that this can be a challenging step since you're not in the comfort of your own home, but it's important to stick to your usual bedtime routine as much as possible while traveling. Your mind starts to understand that it's time to slow down when your body starts to perform its usual nighttime tasks. You're essentially giving yourself permission to relax for the evening by doing something as simple as washing your face with your favorite cleanser, or bringing along one of your go-to face masks. If you can, allocate 30 minutes to simply relax and get your mind ready for bed.
3. Cut Off Your Caffeine Intake Early (and Alcohol—Sorry)
I understand that your diet may change a bit (or a lot) when you're traveling. Whether you're on vacation or visiting family, you want to have good conversation around a table of ridiculously delicious food—trust me, I totally get it. However, it's unwise to go overboard with the fatty foods and late night coffees or beers because they can disrupt your sleep and with that, your energy levels during the daytime.
Drinking caffeine or too much alcohol late at night can negatively affect the amount of sleep you're getting, as well as the quality of sleep. Waking up in the middle of night is likely when you're drinking too many beverages before bedtime (and we don't just mean having to get up to go to the bathroom). Caffeine is a stimulant that will make you feel wired and anxious when you're supposed to be relaxed and ready for a comfy, cozy sleep. Meanwhile, alcohol is a depressant that can affect REM sleep. Yes, we've all heard of the power of night caps. Having one drink certainly isn't the end of the world, and may even help you doze off. Drinking a few too many though can certainly lead to all sorts of negative side effects, with sleep being just one of them.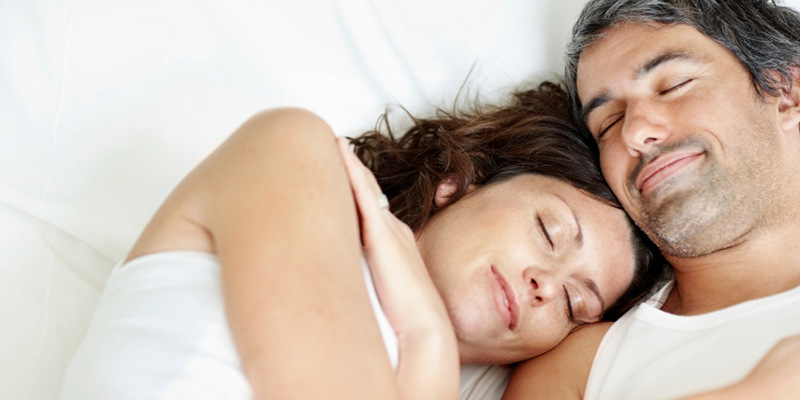 4. Wear Comfy PJs (Or Sleep Naked)
It's hard to fall asleep when you feel uncomfortable—that's why it's crucial that you pack PJs that are loose and made with materials that won't irritate your skin. I don't recommend packing a brand new pair of PJs that you haven't worn through the night yet—go with what you know.
Of course, there's always the option of sleeping naked. Your trip will be a lot more adventurous if you decide to ditch the excess fabric for a few days. Sleeping naked will keep you cool, so you're less likely to wake up from feeling overheated (no one likes night sweats). There's also the benefit of having to pack less, or perhaps not packing PJs will give you a good excuse to pack more dresses or jeans. I mean, you can never have too many outfit choices!
5. Relax with Soothing Aromatherapy
If you're able to pack some essential oils with you (or check out the fancy spa at your hotel), I highly recommend it. Aromatherapy is a wonderful way of getting your mind and body relaxed so that you can fall into a deep and satisfying sleep.
WebMD notes how Aromatherapy "has also been used to help treat a wide range of physical and mental conditions, including burns, infections, depression, insomnia, and high blood pressure."
You can use essential oils in your bath or in lotions. It may be hard to pack a diffuser, but this is also a popular way of enjoying essential oils.
The following oils are known for their relaxing properties:
Rose
Lavender
Bergamot
Chamomile
To learn more about essential oils and how to use them, read this helpful article from mindbodygreen.
I hope these five tips bring comfort and peace to whatever adventure you find yourself on. Have fun and enjoy the ride as you bounce from place to place, but also make sure to take care of yourself with good sleep and tranquil dreams. Safe travels!