If you're pregnant or thinking of starting a family, it's important that your mattress is comfortable and adaptable to your changing body. Your sleep is affected during pregnancy for several reasons (pressure on your bladder, nausea, heartburn) so having a mattress that helps rather than hurts is so crucial.
Not sure what the best mattress for pregnancy entails? Here are some things to consider.
Avoid Memory Foam
The first major piece of advice we'd like to offer is to avoid memory foam mattresses.
Memory foam is a man-made material that is known for "sleeping hot" because it traps your body heat. It is the chemical reaction between your body heat and the memory foam material that allows the mattress to move with you, relieving pressure points. However, besides the issue of over-heating, the memory foam will likely have difficulty bouncing back over time. This leads to dips and sags in your mattress.
There are also health risks to consider, more specifically the possibility of carcinogens, such as benzene, off-gassing from the mattress. Exposure to benzene has been linked to respiratory issues, dizziness, headaches, and even cancer.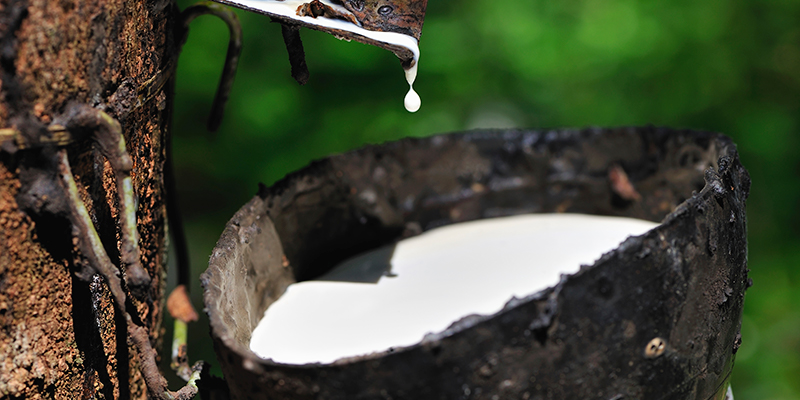 Opt for Natural Latex
Natural latex mattresses are a healthier option that relies on Earth's resources rather than synthetic materials and harmful chemicals.
Natural latex is made from rubber tree sap. It's both supportive and breathable, which is particularly great for soon-to-be moms who are hoping for a comfortable and cool sleep.
Learn more about the two types of latex available: Dunlop and Talalay.
Not too soft…
Everyone's pregnancy is different so while this may not pertain to all, most women have to get up at some point during the night–usually multiple times. There's a lot of pressure on the bladder which means more visits to the bathroom.
It's important that your mattress isn't so soft that you have trouble getting out of bed. A mattress that has too much of a sinking feeling will just work against you. Your mattress needs to offer support and stability.
Not too firm…
It's recommended that women sleep on their left side during pregnancy which means that the mattress should be soft enough to relieve pressure on the hips. It truly is a balancing act of finding what is not too soft but not too firm.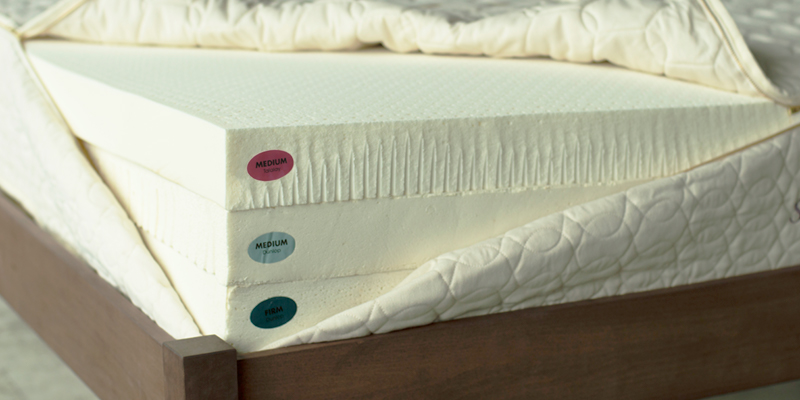 Our Recommendation
Opt for a customizable mattress that gives you the ability to change the feel post-pregnancy if necessary.
Savvy Rest organic mattresses include layers of natural latex. You have the ability to build your own desired feel, choosing Soft, Medium, and/or Firm layers of Dunlop and/or Talalay latex. Mix and match to build the perfect mattress for your needs.
For example, you can start with a layer of Medium Dunlop on top and a layer of Soft Dunlop in the middle of your mattress. If you wish to soften up your mattress post-pregnancy, all you need to do is unzip your mattress casing and switch those two layers so that the Soft Dunlop is on top. You have a totally new mattress in a matter of minutes.
If you're looking for a little extra pressure relief, opting for Medium Talalay as a top layer will give you the perfect balance of softness and support.
Savvy Rest also offers the option of a split configuration, which we typically always recommend for couples. This allows one side of the mattress to differ from the other so both partners get exactly what they want. No need to sacrifice your comfort!
We also recommend split configurations because it can reduce motion transfer. This is especially helpful if one person gets up during the night.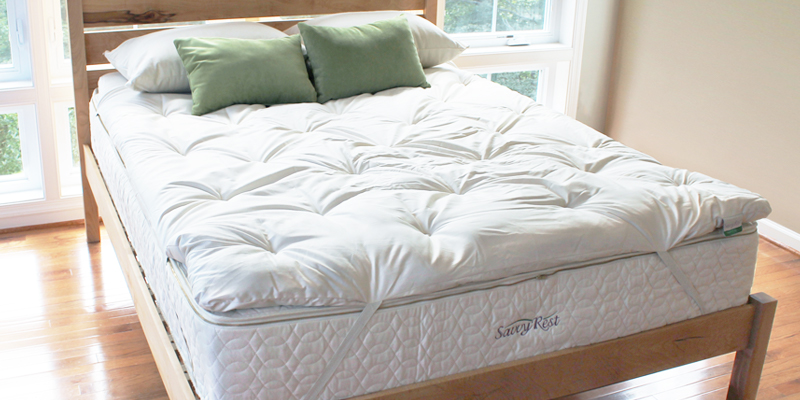 If you want a topper…
A great topper during pregnancy (or in general) is the Savvy Woolsy. As the name suggests, this topper is filled with plush wool that offers a hint of softness while still giving your body necessary support.
Wool also promotes air circulation so it will help prevent you from sleeping hot in the summer months (or anytime during pregnancy).
Don't Forget About Body Pillows
An organic body pillow is also a helpful addition to your sleep routine if you're pregnant. Body pillows assist with sleeping on your side and aid in pressure point relief. They can even be used when nursing post-pregnancy. You can learn more about body pillows and pregnancy here.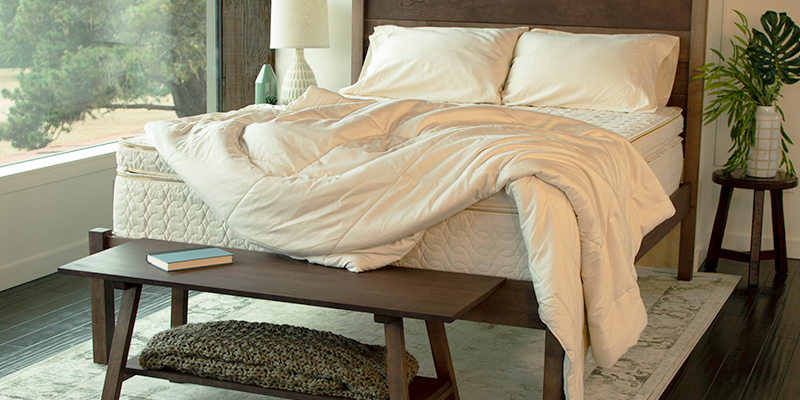 Build Your Organic Bedroom
It's time to get the organic bedroom you deserve.
Not sure which mattress configuration is best for you? Have other questions? No worries! We're here to help.