Written by Liz, SRNB Charlottesville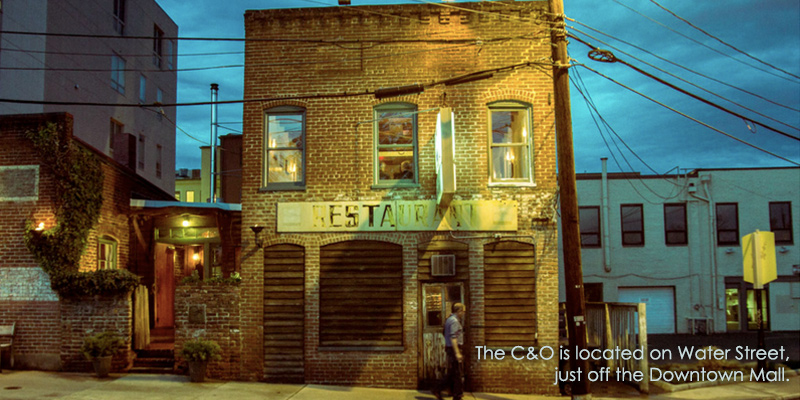 Charlottesville is known for its vast array of unique and decadent restaurants. In fact, Charlottesville was even recognized by the Huffington Post as one of the "Best Restaurant Cities," but I'm sure you already knew that. Yes, we take our food very seriously here, and we have no shame about it. We especially love when our meals include locally-sourced ingredients because we value the importance of small businesses and farms. Locally sourced vegetables, meats, and cheeses are also more healthy than your typical store-bought, processed options, which is why I've chosen FIVE farm-to-table restaurants to feature on our blog. Without further ado, enjoy this list of tasty choices here in Cville (in no particular order).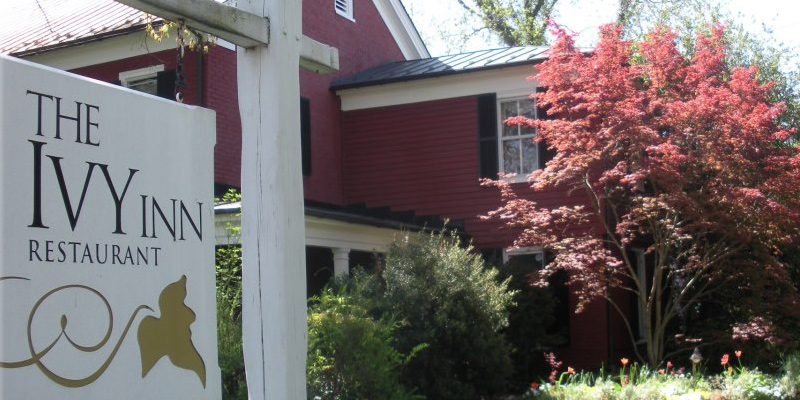 1. The Ivy Inn
My love for The Ivy Inn is pretty intense. Their food is just out of this world, and you can't beat the atmosphere. The restaurant is in a gorgeous historic home built in 1816 after a fire destroyed the original structure. The house has been owned by several residents over the years, from an English engineer to a University of Virginia professor of Biology. Finally, in 1973, the Ivy Inn was born.
Chef and Owner Angelo Vangelopoulos spoke about the farm to table aspect of the restaurant: "We're fortunate to have a fantastic assortment of farmers in the area that grow great produce [and raise livestock]. They're very passionate people who care about the welfare of their animals, and the welfare of their land."
I personally love the attention to detail at The Ivy Inn. My family and I usually venture over there for special occasions, and printed on the top of the menu is a personalized birthday or anniversary message. When dessert time rolls around, they write the message again, this time in chocolate (who doesn't love that?). I always feel at home when I visit. I know I said that this list isn't in any particular order, but I have to say, The Ivy Inn is my favorite restaurant in Charlottesville. But wait, I have more amazing places to talk about!
Headed to Crozet? Visit us in Ivy!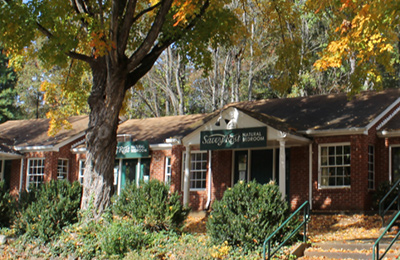 Our store is just outside Charlottesville on Route 250 West. We're open six days a week!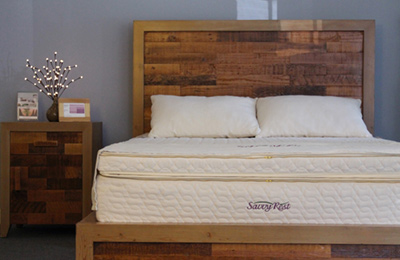 Check out our locally-manufactured organic mattresses and natural platform beds!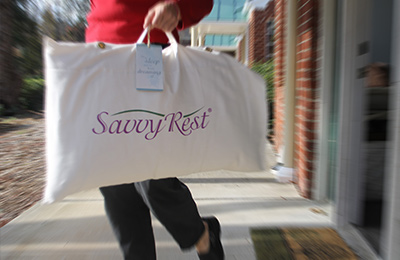 We also offer a full line of customizable organic pillows and bedding.
2. The Local
The Local was established in 2008. The Belmont brick building is over 100 years old and was originally a shoe repair shop. Their cuisine is described as "comfort food with flair," which I think is spot on.
The first time I visited The Local was for a rehearsal dinner. The private event was in their wine room, which accommodates up to 25 people. It was the perfect intimate setting, and I loved the fact that we were surrounded by an impressive selection of wine. From their local cheese board, to their pasta made in-house, you'll experience quite the treat at this vibrant spot.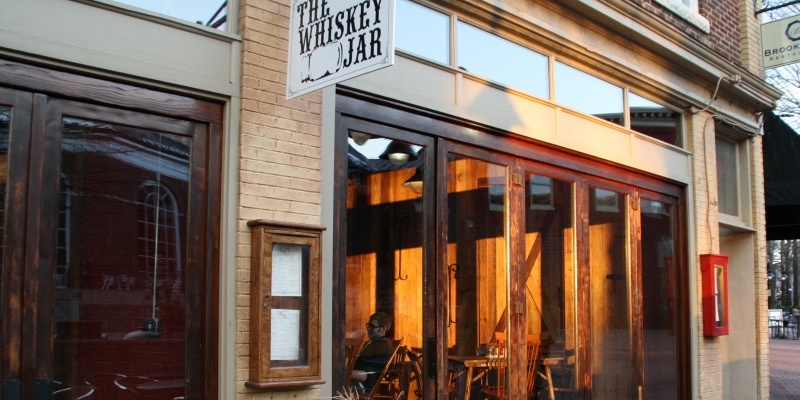 3. The Whiskey Jar
The Whiskey Jar is such a fun place to visit with friends when you're looking for a casual experience that still has excellent food and a top-notch bar. If you're looking for classic southern staples that seriously deliver, then you need to have a meal here.
I've checked out The Whiskey Jar for both brunch and dinner. Their brunch gets quite busy, so make sure to snag a table early! Whether you're ordering avocado toast or their house-made waffles, you'll have a satisfying meal. If you prefer to stop by for dinner, I highly recommend trying their hush puppies and cornbread. YUM.
The mastermind behind The Whiskey Jar is Will Richey, who is both a chef and a farmer. Will's farm, Red Row Farm, provides organic produce for the restaurant throughout the summer months. He thinks of all the details, stating that he has "commissioned a highly-skilled group of foragers to bring you the wild bounty of Virginia's Piedmont region like ramps, morels, fern heads, and other fine delicacies."
4. C&O
I've been to C&O, but I quickly stopped in after Friday's After Five and had a salad, so I don't think I've gotten the full experience yet. I know, I know—I'm embarrassed.
I found the atmosphere to be elegant and sexy with dimmed lights and fancy entrees (that I saw from afar since I'm horrible). Located right on the downtown mall in a historic brick building (watch out, The Local), C&O has some prime real estate. They source veggies and cheese from local farmers, along with wines from local vineyards, and meats from nearby ranchers.
Next time I visit, I'll treat myself to the Pecorino & Pear Ravioli, along with both the Creme Brulee and the Chocolate Bread Pudding because life is short.
5. Mas Tapas
Last but certainly not least, Mas Tapas is the restaurant that everyone loves and constantly talks about. A Savvy Rest (and Charlottesville) favorite, their flavorful and sophisticated Spanish tapas will keep you coming back for more.
Chef Tomas Rahal created Mas Tapas with the goal of offering food that was organic and significantly healthier than corporate fast-food establishments. They list all of the local farmers they work with at the top of their menu, such as Silky Cow Farm, Deep Rock Farm, and Hungry Hill Farm. They're also incredibly vegetarian-friendly, so if you're like me and don't eat meat, there are still plenty of options! From their house-made brick oven breads, to their roasted veggies with a kick, you'll find plenty of reasons to return.
If you haven't tried one of these favorites yet, I hope you venture over soon. Enjoy your meal, and make sure to keep exploring everything Charlottesville has to offer!