Written by Liz, SRNB Charlottesville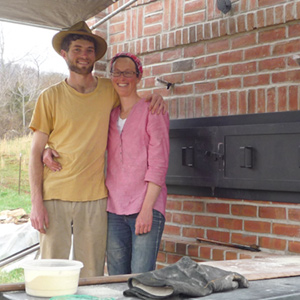 I had the opportunity to interview Ben Stowe of Little Hat Creek Farm. Ben told me all about the type of produce he grows on the Roseland farm, what he enjoys about farmers markets, and why he stays away from pesticides. To learn more about Little Hat Creek Farm, you can visit their website.
How did you become interested in farming and when did you and Heather start Little Hat Creek Farm?
We started the business in 2013 so this is our third season. I'd had some farming experience in different places around the country, traveling around through the Willing Workers on Organic Farms program. That was how I got introduced to it, just working hard outside, eating well and sleeping well. In 2011, I got a full-time job farming in Rappahannock County and I worked this particular farm, Waterpenny Farm, for two seasons. That was what really inspired me to start my own business. Heather had some farming experience but also ran a small business in Toronto, baking for customers. She had subscribers and she would deliver loaves of bread to them. We wanted to start this farm and combine vegetables and bread. Now Heather's doing a lot of pastries as well. Everything is wood-fired and handmade.
What specifically do you grow on your farm?
It's all about diversity for small farming. We do farmers markets and we also deliver a box a week to people during the summer. We do markets from April through November. In the Spring we do a lot of flowers and herbs for people's gardens and then we transition more into food. We have squash, cucumbers, lettuce and different greens. As the summer goes on, there's eggplants, peppers, cherry tomatoes—you name it. We always try one or two new things a year. We were doing broccoli rabe, which is basically a mix between kale and broccoli.
Your crops are free of pesticides and other harmful chemicals. Why is that important to you?
There's a lot of reasons, such as the ecology of the farm. We don't want to disrupt the natural pollinators and all the good insects. There are good insects and bad insects but if you have healthy ecology there are predatory insects that help out on your farm and pollinators that are essential to producing food. Then there is the aspect of health, both our health and the health of our customers. You don't want to work around those chemicals so we don't use chemical pesticides or fertilizers on the farm.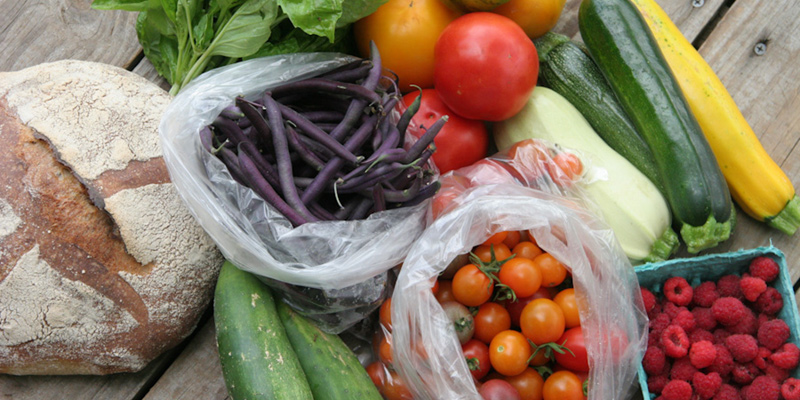 Your farm has a relationship with Savvy Rest since we give you some of our scrap wood to use in your wood-fired bread oven. Why is it important to use untreated wood?
We definitely don't want to use any kind of treated wood or pallet wood that could have pieces of metal in it. The firebrick is like a heat battery. It just stores that heat. It's a massive oven and it's also pretty well-insulated. The fire burns into ash and you rake out the ashes and put the bread right on the hearth where the coals were. There's actually no fire in the oven when you're baking bread, unlike a pizza oven.
You sell your produce and breads at the Charlottesville City Market. What types of conversations do you have there and do you feel that the farmers market helps you develop a greater connection to your community?
It's a great energy and we love meeting our customers. We spend a lot of time on the farm, working by ourselves or with a couple of our employees so it's great to get off the farm. We get to meet the people who we're serving and who are eating this delicious food. We have plenty of regular customers but then there's always people where the bread catches their eye or they like the look of our pastries. It's a great way to get your business out there and meet all kinds of people.
And a lot of the people who go to the farmers market are already health-oriented and very much into farming and locally-made products so to be able to already have that connection with people and to have those discussions and further your insight is great.
It's nice having so many people understand what we're trying to do. In a sense, we work harder without pesticides and chemical fertilizers but it makes for a healthier product in the end. We also sell at the Nelson County market in Nellysford and the Lexington farmers market.
If you had to describe farming in a few words, which words would you choose and why?
No one's ever asked me that before! It's a career that I'm proud of. You work hard and you eat well. It's just a good lifestyle. We're learning all the time.