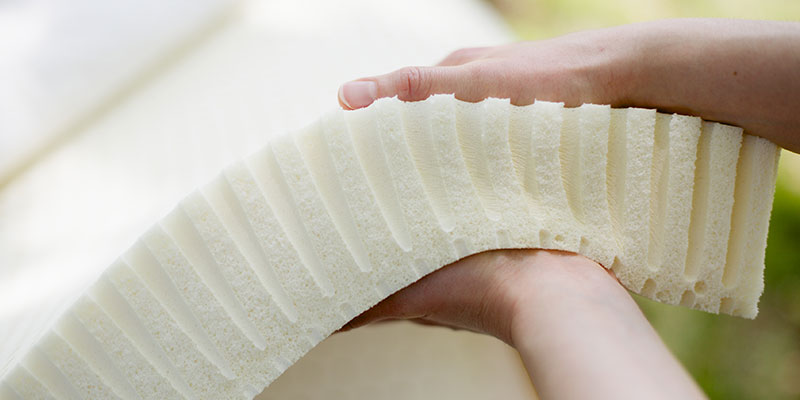 Often compared to angel food cake, natural Talalay latex is the most luxurious natural latex.
What is Talalay Latex?
Talalay latex is a type of natural latex that is known for its luxurious feel and incredible pressure point relief.
The manufacturing process includes steps that create an open cell structure throughout the foam layer. This results in Talalay's uniquely consistent texture and supple feel.
In our customizable GOTS-certified organic mattresses, Savvy Rest uses only the finest natural Talalay latex available worldwide.
Material Purity
At Savvy Rest, we only use Talalay latex supplied by Radium Foam, a latex manufacturer based in the Netherlands. Radium's Vita Talalay has met the Cradle to Cradle Gold standard. This certification evaluates products according to health impact, materials re-use, renewable energy, water stewardship, and social fairness.
The latex sap is also sourced from rubber tree plantations that adhere to sustainable forestry practices, which reflects Radium Foam's commitment to product safety for human and environmental health.
Responsive Feel
Talalay is available in a full range of firmnesses, from very soft to very firm. Because of its unique cell structure, it also has a naturally "springy" character that makes it super responsive, pressure relieving and supremely comfortable. Soft natural Talalay has a cradling feel that some compare to that of memory foam.
Our most popular all-Talalay layer configurations, shown here, suit a wide range of weights, sleeping positions and comfort preferences. Need help finding your perfect combo? Give us a call.

Explore our all-natural Talalay products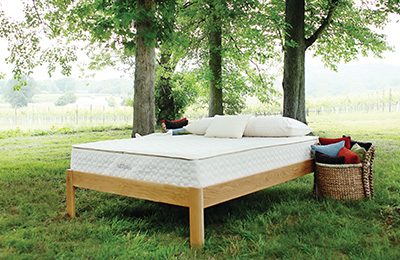 Create your own luxurious all-Talalay mattress with customizable layers of natural latex to suit your body.
Soft natural Talalay latex in an organic cotton casing—the perfect addition to any bed.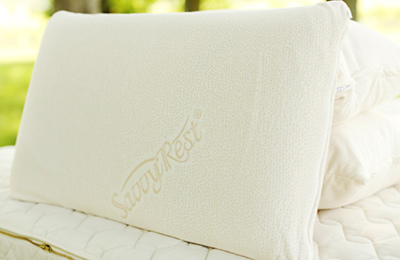 Ideal for side-sleepers and those who love a supportive, yet buoyant feel.
Perfect Support
Although Talalay conforms wonderfully to body contours, its unique cell structure also means it has a built-in natural buoyancy. This allows the foam to provide durable support along with comforting pressure relief. With Talalay, luxurious comfort also means no sacrifice in reliable, stable support for the spine.
Breathability
Unlike conventional synthetics, natural Talalay is one of the most breathable latex foams. Sleepers can enjoy the comfort of Talalay's extra-responsive performance without the uncomfortable heat buildup that makes most foams unpleasant to sleep on. Watch how it works.
Allergen Reduction
Although the only way to completely avoid mattress dust mites is to add an allergy encasement, Vita Talalay provides optimal ventilation and moisture regulation compared to synthetic foams. The unique cell structure helps keep dirt and dust out of the mattress interior, which significantly reduces dust mites' chances of getting in.