Our lowest profile organic latex pillow.
Perfect for side sleepers who love a supportive pillow with just a touch of "give."
Our soap-shape pillow is
A formed latex pillow
Made of soft Dunlop latex
Overall firmer in feel than our Talalay pillow
Dimensions
Standard: Length 24″, Width 16″
Queen: Length 28″, Width 18″
King: Length 34″, Width 16″
(Measurements are approximate.)
Note: Ships directly, normally within 7 days. For details see Shipping & Delivery.
Return Policy: Unfortunately, we are unable to accept returns of this item. Allowing returns would require us to spray our products with chemicals in order to "clean" and resell them, harming the purity of our natural materials. We thank you for your support and understanding.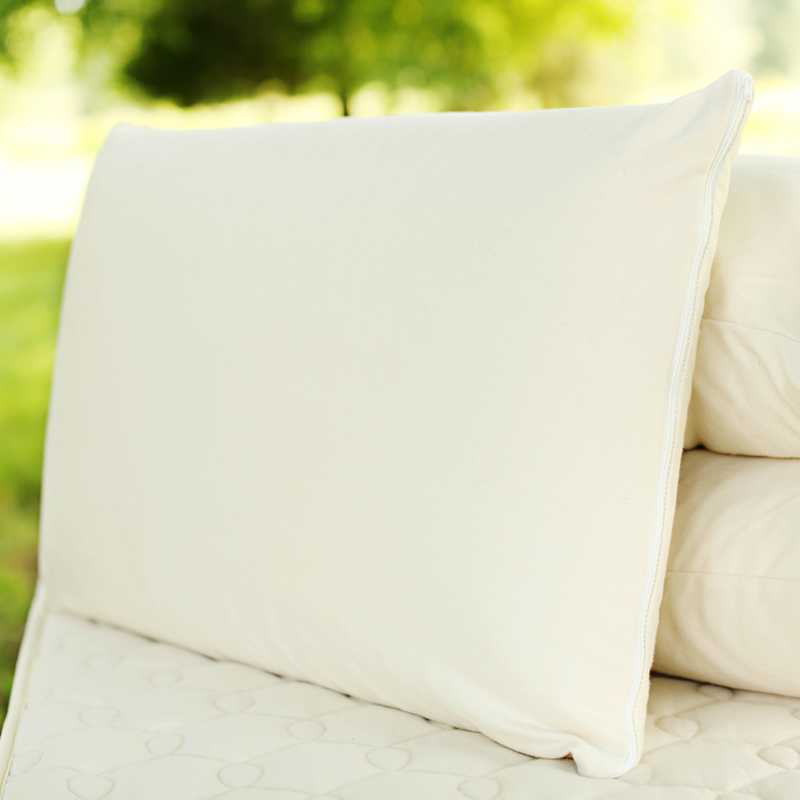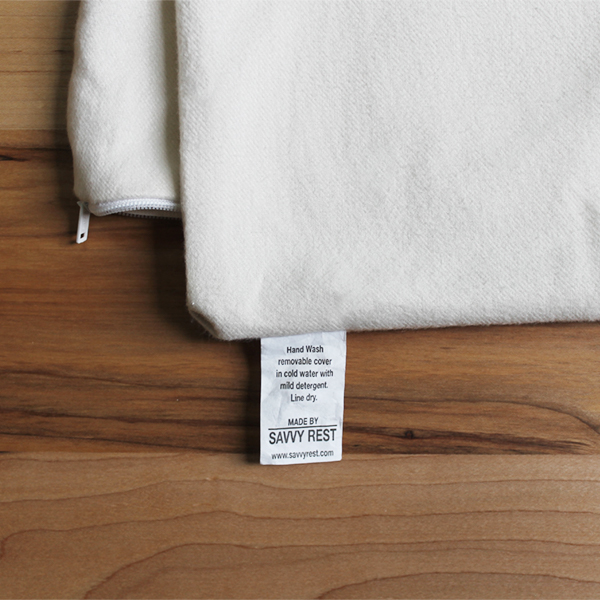 Removable Outer Casing
You may handwash the outer organic cotton flannel pillowcase in cold water and line dry.