Our skin is our largest organ so why are there so many skincare products on the market that are made with synthetic and unhealthy ingredients?
Parabens, fragrance, and sodium lauryl sulfate can be found in both skincare and makeup products on the shelves of stores across America.
The potential health risks? Skin irritations, reproductive issues, and even cancer.
Luckily, there are organic skincare companies out there who put the health of their customers before cutting corners with cheap ingredients.
The brands mentioned in this piece offer products that nourish and aid the skin with only the purest natural and organic ingredients. They look to the planet's natural resources rather than chemical alternatives.
Here are five organic skincare brands we love.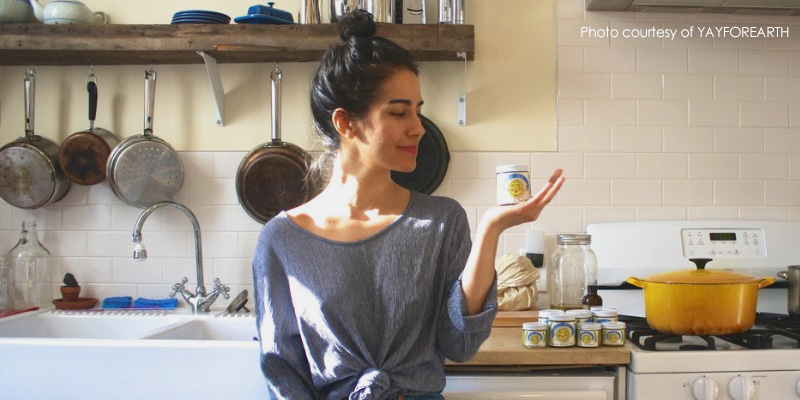 1. Yay for Earth
We've mentioned Yay for Earth in our "30 Organic Products You Should Know" blog post but we're giving it a shoutout again. It's that amazing.
Stevie Van Horn is the creator behind Yay for Earth Sensitive Skin Face Lotion, which some say is truly magic in a jar due to its organic, natural, and fair trade ingredients that hydrate and soothe the skin.
This facial lotion (which can also be used all over the body) is made of organic olive oil, local beeswax, organic shea butter, and organic pomegranate seed oil. That's it!
Stevie lives a zero-waste lifestyle and uses eco-friendly glass packaging for her lotion.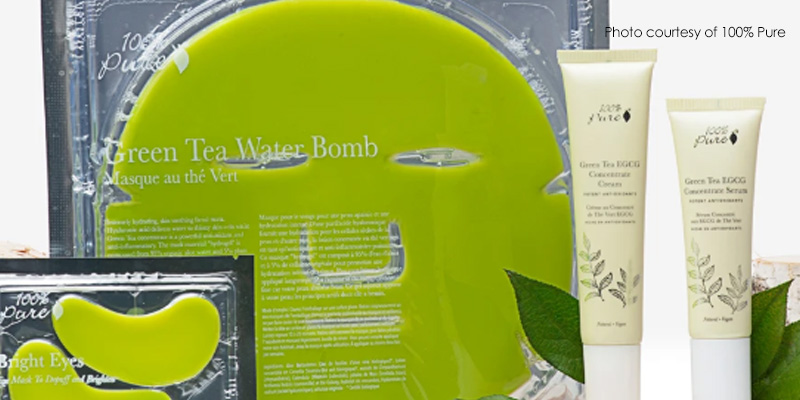 2. 100% Pure
100% Pure is a brand we mentioned in our "5 Best Organic Makeup Brands" blog post but they also carry plenty of skincare products, such as organic facial cleanser, balms, and sheet masks.
The California-based brand has a vast array of organic products that are reasonably priced without sacrificing the purity of the ingredients used.
To learn about the brand's founders and their commitment to sustainability and healthy skincare, click here.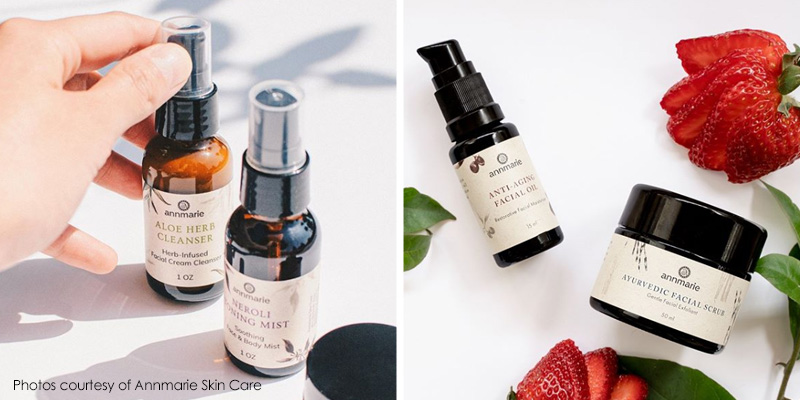 3. Annmarie Skin Care
Annmarie Skin Care utilizes both organic and wildcrafted ingredients in their cleansers, toners, and serums.
The natural brand includes a description of "wildcrafted" so customers can understand exactly how wildcrafted plants are sourced and why they're so beneficial:
"A selection of the herbs used in our line are hand-picked in the mountains where they grow wild—this is the definition of wildcrafted. When we use wildcrafted herbs, we know that no commercial farming methods have been used, and that the plants are hearty, vibrant and full of skin-nourishing nutrients."
The brand is founded on the belief that you can have healthy, beautiful skin through nature's incredible resources.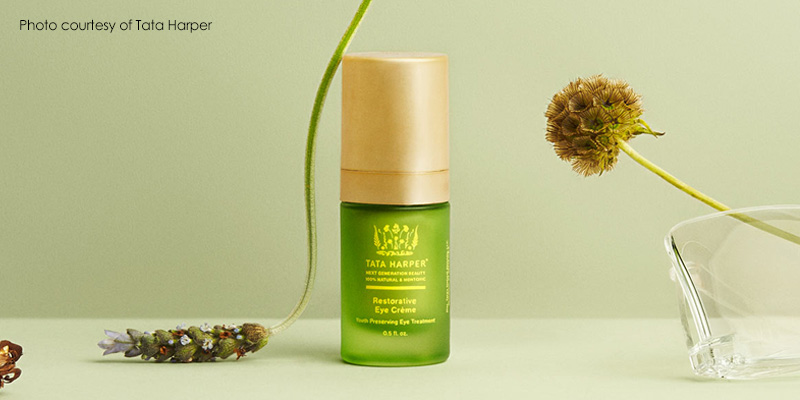 4. Tata Harper
Tata Harper is a luxurious natural skincare company based in Vermont. The brand has been featured in Vogue, Glamour, InStyle, and Forbes, and is known for its anti-aging serums and nourishing cleansers.
While Tata Harper is at a higher price point, their products have incredible results.
They mostly use glass packaging, making them an eco-friendly choice. To learn more about Tata Harper's values and brand mission, click here.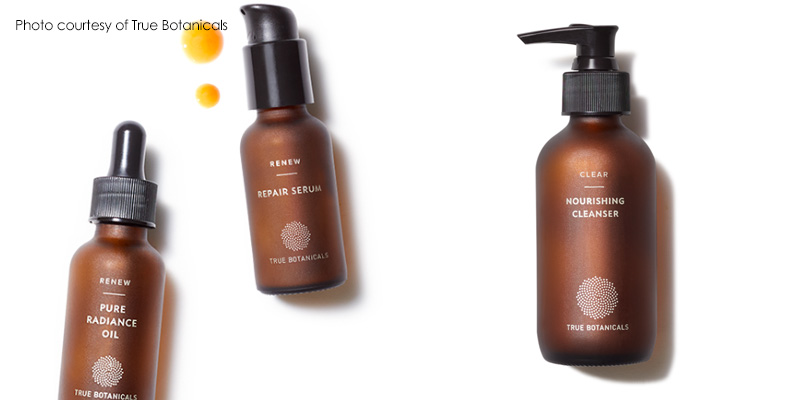 5. True Botanicals
Last but not least is True Botanicals, a brand that is highly praised by the natural living community on Instagram and has also been featured in publications such as Allure and InStyle.
True Botanicals sources organic and wild-harvested ingredients. They believe in the power of plants to enrich and soothe the skin.
No synthetic fragrances. No fillers. Instead, True Botanicals opts for ingredients such as aloe vera, beeswax, neroli flower water, and olive oil.