A child's bedroom should be a safe and comforting space. It's a room for play, creativity, and of course, sleep.
The centerpiece of the bedroom is the mattress—so why are there so many toxic ones on the market?
Additionally, there is furniture with chemically-treated stains, bedding with cotton sourced from farms that use pesticides, duvets filled with questionable synthetic materials, and the list goes on.
Luckily, there are organic bedding and natural furniture options for the whole family.
Here are some Savvy Rest children's bedroom essentials so you can turn your child's space into a healthy and cozy oasis.
1. The Mattress
Savvy Rest offers several mattress models. Some of the mattresses contain only natural latex, while others are a hybrid with both natural latex and springs.
One option that is cost-effective and excellent for children is the Earthspring. Made with organic Dunlop latex, Bonnell springs, and natural coir (coconut fiber blended with natural latex), the Earthspring is supportive and comfortable for growing children.
The casing is made of organic cotton and organic wool batting. The wool acts as a natural flame barrier. Savvy Rest never uses chemical flame retardants.
Prefer a mattress that is customizable and doesn't contain springs? The Tranquility mattress is another popular choice for children and is completely GOTS-certified organic.
Made of two layers of natural latex, customers are able to choose between Soft, Medium, and Firm layers of Dunlop and Talalay latex.
A neutral and supportive configuration for children is Soft Dunlop over Medium Dunlop.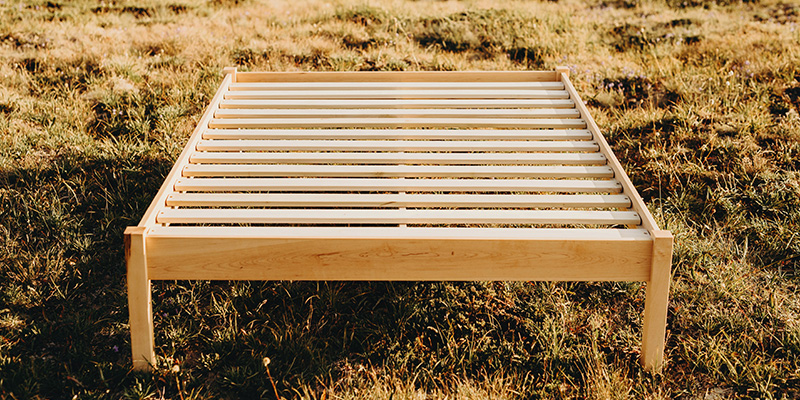 2. Natural Platform Bed
A latex mattress must be supported by a sturdy platform bed or foundation (not a box spring) with slats about 2-3 inches apart.
The Afton platform bed is made of sustainably-sourced maple and poplar wood, along with zero-VOC stains. No harsh chemicals, varnishes, plywood, or cardboard are used in our platform beds.
3. Waterproof Mattress Protector
When purchasing a mattress, a mattress protector is essential and a waterproof one is ideal, particularly for children.
To stop spills and accidents from affecting the mattress, opt for an organic waterproof protector. It gets the job done without introducing harmful chemicals such as formaldehyde into the home.
4. Organic Cotton Sheets
We come into direct contact with our sheets every night so it's important that they're made of a natural material without any pesticides or toxic dyes.
Savvy Rest organic sateen sheets are a neutral cream color that easily goes with any decor.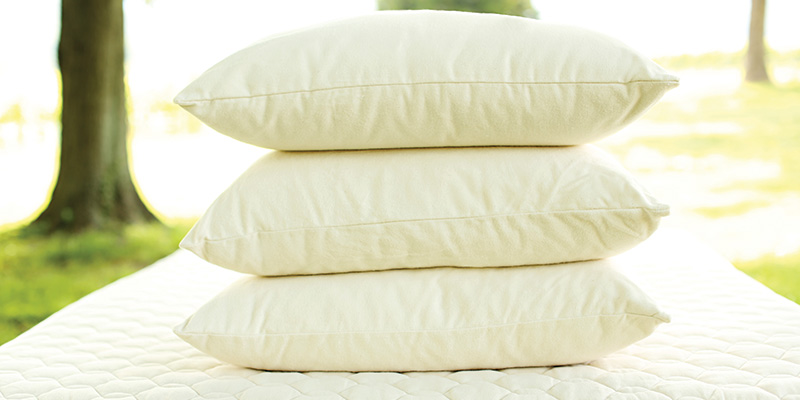 5. Organic Pillows
Searching for a pillow, especially for a child, can sometimes be a daunting task. You want something that isn't too full since that will strain the neck.
Customizable pillows allow you to unzip the inner casing and remove as much of the fill as you'd like to achieve the desired height and feel you or your child needs.
Savvy Rest offers four different pillow fills: organic kapok, organic wool, natural shredded latex, and a wool-latex blend.
The variety of organic pillow options allows every member of the family to get exactly what they need for a good night's sleep.
6. Natural Duvet
A natural duvet insert is made without polyester or materials treated with harsh chemicals.
A fantastic duvet fill is wool since it's temperature-regulating. Wool keeps you cool in the summer but warm in the winter.
Make sure the duvet is covered in organic cotton as well! The outside fabric is just as important as the fill.
7. Organic Cotton Blanket
Organic cotton blankets are essentials throughout the household—whether in bed or lounging on the couch.
Savvy Rest carries two colors: natural and buffalo brown.