New to Savvy Rest and don't know where to start?
We've compiled a list of some of our best-selling products that are essentials when updating your bedroom.
Everyone deserves a healthy and comfortable space to retreat for a good night's sleep. Here are a few popular Savvy Rest products that will help you accomplish just that.
Mattress: The Serenity
The Serenity mattress is our best-selling all-latex mattress. It includes three layers of latex and an organic casing made of organic cotton and organic wool. Wool batting acts as a natural flame barrier.
This mattress is completely customizable, meaning you can choose which layers of latex you'd like to include in your mattress. Choose between Soft, Medium, and Firm layers of Dunlop and/or Talalay latex to create the perfect feel.
The Serenity can also be customized on both sides, which is an excellent feature for couples. One side of the mattress may differ from the other so neither person needs to compromise their comfort.
The Serenity is completely GOTS-certified organic as a finished product, meaning each component of the mattress has been evaluated, along with the manufacturing facility.
Mattress Protector: The Organic Waterproof Protector
We needed to add a waterproof mattress protector to our bedding lineup so we launched this product in early 2019. It's been popular since the beginning because it's free of harmful chemicals while still giving your mattress the protection it needs.
Most waterproof protectors on the market do not use any organic materials and may include vinyl, pesticides, and formaldehyde.
The Savvy Rest organic waterproof mattress protector is made with organic cotton and includes an inner waterproof lining.
Shop the organic waterproof protector here.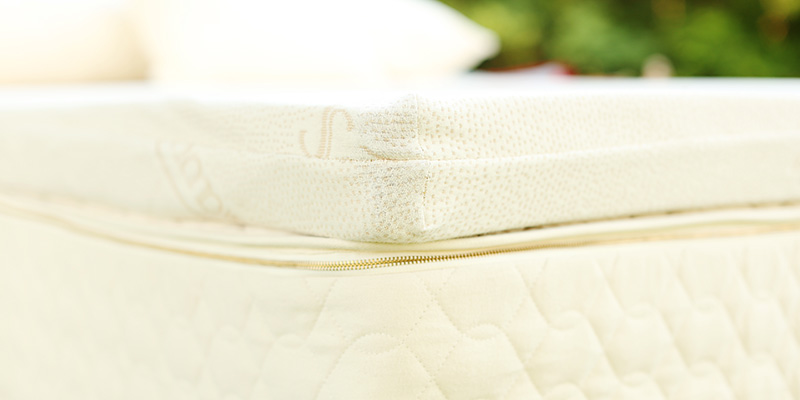 Topper: The Vitality
The Vitality topper includes a three-inch layer of Soft Talalay latex wrapped in an organic cotton knit fabric.
This is our softest topper available. The stretchy fabric allows for close contact with the latex and comforting pressure-point relief that is particularly beneficial for side sleepers.
The Vitality is GOTS-certified organic.
Shop the Vitality topper here.
Bedding Item: Organic Cotton Sheets
Savvy Rest organic cotton sheets are GOTS-certified organic and made without pesticides or bleach. Instead, they are a natural cream color that goes well with any decor.
These sateen sheets have a smooth, soft finish that transitions into cozy brushed cotton over time.
Shop our organic cotton sheets here.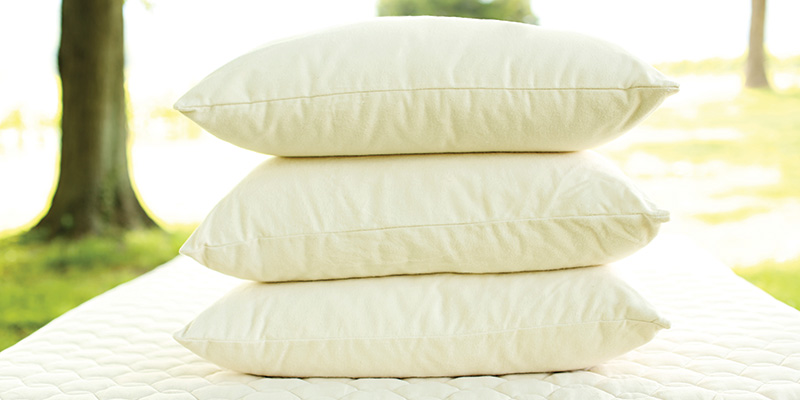 Pillow: Organic Kapok
Our organic kapok pillows are incredibly popular and with good reason.
Kapok is a fluffy fiber that resembles cotton and grows in tropical climates. It's the perfect vegan alternative to a down pillow.
This pillow is customizable and intentionally comes overstuffed so you have plenty of organic kapok to work with. Unzip the inner casing and take out as much kapok as you'd like to adjust the height and overall feel of the pillow.
Tip: save it for later since natural fibers compress over time.
Shop our organic kapok pillow here.
Woodshop Item: The Afton
The Afton is the perfect natural platform bed for any space. Built to last for generations, the Afton includes simple, sleek lines and a classic design.
What makes this platform bed so beautiful is the sustainably-sourced maple wood. Since it's a natural resource rather than man-made, each piece has its own unique character.
You can also choose from a variety of zero-VOC stains.
The best part? No tools are required for assembly.