We want our children to have the very best, especially newborns who are vulnerable and completely new to the world. What they're breathing in affects their new lungs and what they're touching affects their new skin. At Savvy Rest, we believe babies should sleep on only the purest organic materials.
Keep reading to learn what types of crib mattresses are out there and why you should always opt for the Savvy Baby organic crib mattress.
What to Avoid
Memory Foam & Polyurethane Foam
What's the best memory foam crib mattress? There's no true answer to that question because memory foam, a type of polyurethane foam, should not even be used as a crib mattress core in the first place.
This synthetic foam lacks durability and is notorious for off-gassing volatile organic compounds (VOCs). It's usually marketed at an inexpensive price but unfortunately, it's not as great of a deal as one may think.
Pesticides
Not only should you pay attention to what makes up the core of the mattress, but you should also keep in mind what type of material the mattress is encased in. If it is cotton, make sure that it is certified organic. Anything less may have been treated with pesticides or bleach. Avoid bamboo, which goes through the viscose process, or synthetic materials such as polyester or rayon.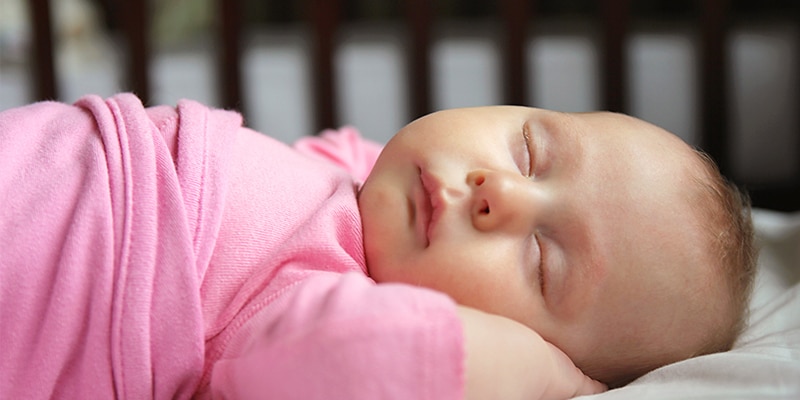 Why You Should Care
Studies show that infants are more vulnerable to chemical exposure than adults. In a 2010 interview, Dr. Trasande explains why: "There are a number of reasons why developing organs and especially children are at risk to chemical exposures. One is pound-for-pound, they drink more water, they breathe in more air, they eat more food…Another reason is that their organs are just developing, and subtle changes can have permanent consequences that can't be fixed after the fact. You can't press rewind and re-record on a child's development, whether it's the brain, the lungs, the blood cells or any other system in the body."
Young children also lack certain enzymes that adults have. These enzymes are responsible for breaking down and removing toxic chemicals.
This is not to say that we should put our kids in a large bubble but we should be cognizant of which products we're introducing into our homes. This is something we have the power to control and it can make all the difference.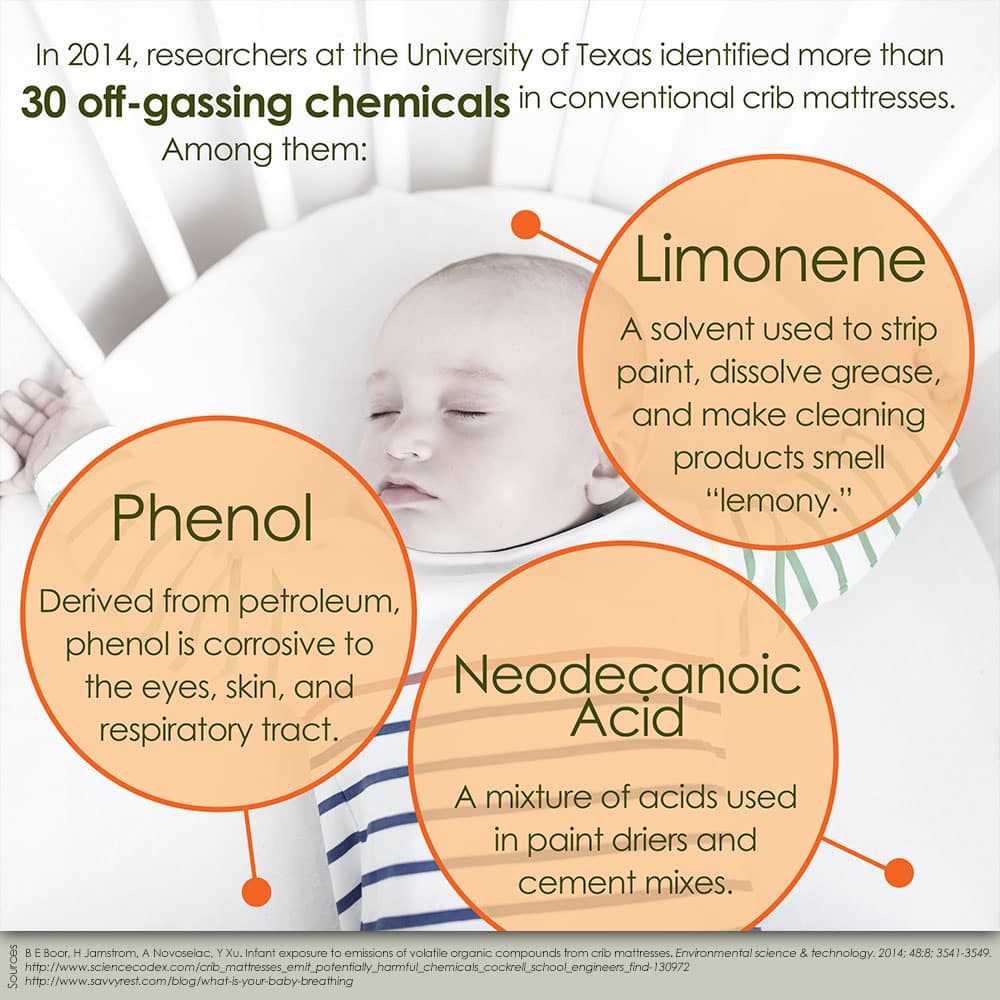 Go Organic
The Savvy Baby organic crib mattress is safe, reliable, and ready to give your baby the natural support he/she needs.
Our crib mattress is completely GOTS-certified organic which sets us apart from the vast majority of crib mattresses on the market.
Having a Certi-Pur or even a Greenguard certification isn't enough–it's vital that the mattress materials have met the highest organic standard.
Crib Mattress Materials
The Savvy Baby crib mattress includes…
Organic Dunlop Latex
Our crib mattress core is certified organic Dunlop latex. This firm 5" layer of latex will give your baby enough stability while still being comfy. It's crucial that the core of the mattress is firm so the infant will not sink in. A mattress that is too soft can affect the infant's ability to breathe so firmer is always better!
Organic Cotton
Our casings are comprised of two materials, one of which is certified organic cotton. You'll notice that our organic casings aren't stark white, but a natural cream color. This is because we never use bleach in our products.
Organic Wool
The other material in our casings is certified organic wool. We use wool as a natural flame barrier (so no chemical flame retardants!). 
Learn more about The Savvy Baby and accessories