We get it—sometimes bedding terminology can be a bit confusing. There are duvet inserts, duvet covers, just duvets, and the popular question: are duvets and comforters the same thing?
Let's break down these bedding definitions together, shall we?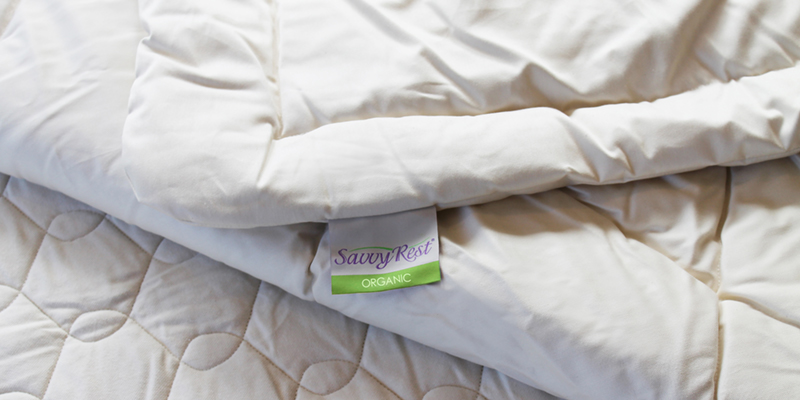 What is a Duvet Insert?
A duvet insert is meant to be draped over your bed, covering you just like a comforter. While some duvet inserts are filled with synthetic materials such as polyester, Savvy Rest duvet inserts are filled with wool and covered in organic cotton.
Wool is an incredible natural fiber because of its ability to wick away moisture and keep you cool during the warmer months and warm during the colder months. It's very breathable and helps regulate temperature, unlike synthetics.
Most duvet inserts are a neutral color, such as white or cream, because they are typically used with a more colorful duvet cover.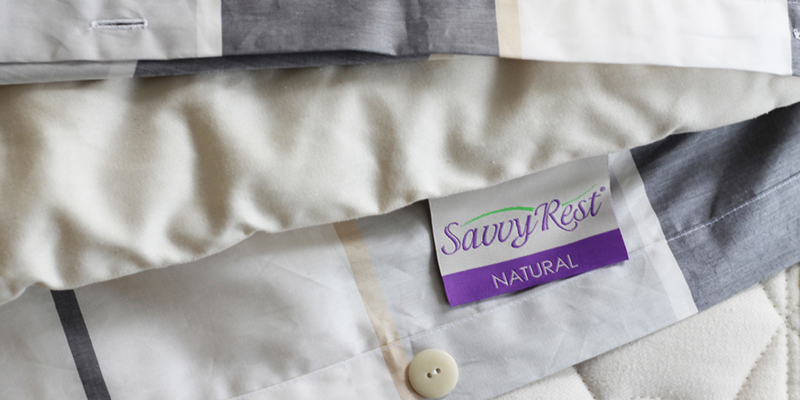 What is a Duvet Cover?
A duvet cover is typically made of cotton and is meant to protect your duvet insert. You can simply throw the cover in the wash instead of worrying about washing an entire duvet.
It is also the duvet cover that adds colors and patterns to your bedding, though you can opt for neutrals if you prefer a minimalistic look.
How do I use a Duvet Cover?
A duvet cover can sometimes be a little tricky to put over your duvet insert. There's no judgment here. If you need some tips on how to use a duvet cover, check out this useful tutorial.
Can I use a Duvet Cover on a Comforter?
Yes. If you would like to protect your comforter, you may use a duvet cover in the same way that you would with an insert.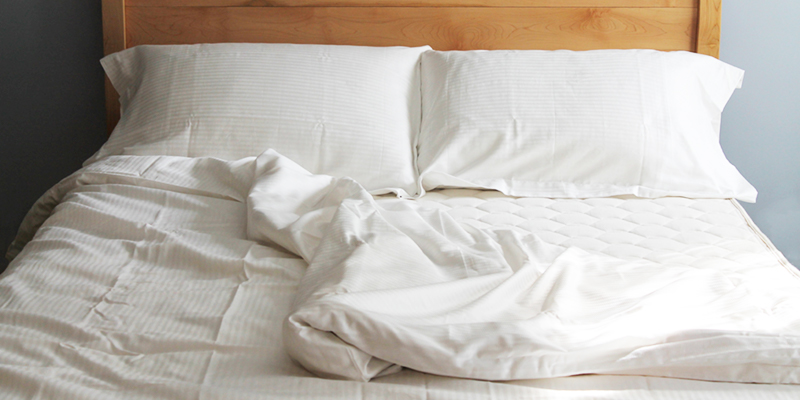 What is a Duvet?
A duvet is really just the duvet insert and the cover together. It is the finished product.
The same concept can be applied to our Serenity mattress. Natural latex is covered in an organic casing. The two together create the end result—a comfortable, organic mattress.
Why should I buy a Duvet Insert?
To keep you cozy at night! A duvet insert is plush, soft, and luxurious.
Is a Duvet and a Comforter the same thing?
Yes and no. A comforter is typically one unit, not separate like a duvet, which includes a duvet insert and a duvet cover. However, they both have the same overall function which is to cover you and keep you warm while you sleep.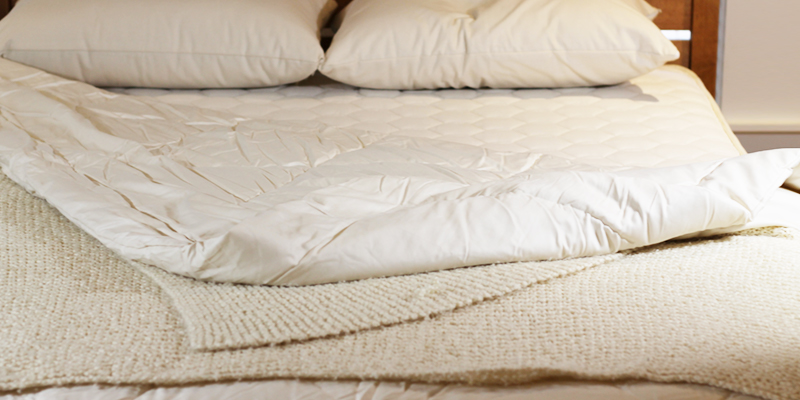 Duvet vs Blanket
A duvet and a blanket are not the same. A duvet is typically thicker and filled with either down, wool, or polyester. A blanket also does not have any sort of cover–it is used on its own.
Your Style & Comfort
The type of bedding you choose is completely based on your style preference and what you find to be the most comfortable. Some prefer a simple blanket while others love the look and feel of a duvet. We hope this blog post has been useful as you start shopping!