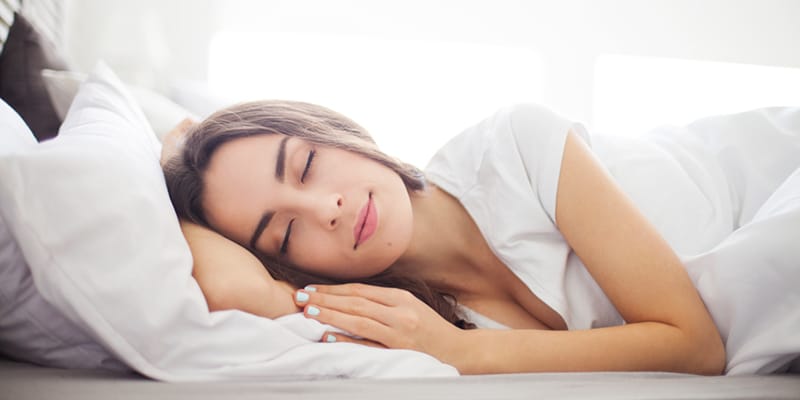 Before purchasing a mattress, it's important to know the type of feel that your body needs. Do you need a plush mattress or a firm one? Which will give you necessary comfort for healthy sleep?
Let's break down the differences and benefits associated with plush and firm mattresses.
What is a Plush Mattress?
A plush mattress is a mattress with a soft feel. It's the type of mattress that you gently sink into, cradling and hugging you as you fall asleep.
What is a Firm Mattress?
A firm mattress is, well, firm. It shouldn't necessarily feel like a plank of wood but it's the type of mattress that doesn't have a ton of give. A firm mattress doesn't have that sinking feeling but instead has sturdy support.
Comfort
Everyone defines comfort in their own way. This is because we are all different shapes and sizes. What is comfy and cozy for one person may be horribly unpleasant for another.
When shopping for a mattress, you have to think about your height, weight, sleeping position, and if you have any medical conditions, such as back issues or hip pain.
You also have to listen to your body and figure out if you need firm, sturdy support or plush pressure point relief.

Support for Back Pain
If you have nerve-related back pain or back pain from an injury, a medium-firm to firm mattress is the best option. Stability is key. If you're sinking into your mattress, that lack of back support will simply result in more pain.
However, keep in mind that back pain doesn't always mean they you need a firm mattress. If you're waking up in the morning with back pain that subsides as the day goes on and you don't feel like you are sinking into your mattress at all, that may mean your mattress is too firm. Opting for a plush mattress or adding a topper to your current mattress can help ease that back pain.

Pressure Relief
A plush mattress is the best option if you're a side sleeper looking for pressure point relief.
Shoulder Pain
If you're a side sleeper with shoulder pain, sleeping on a firm mattress will only exacerbate that pain. It could even be the cause of the discomfort in the first place.
We typically recommend side sleepers have at least one layer of Talalay latex in their mattress, specifically the top layer of their mattress. Talalay is soft and pillowy. It's excellent for pressure-point relief because it gently cradles the body as you drift to sleep.
Hip Pain
Talalay is also recommended for those suffering from hip pain. Again, a firmer mattress will only put more pressure on your hips (your hips take on most of your body's weight) so a plush mattress is key.
A top layer of Talalay latex (typically Soft Talalay) will add necessary responsiveness, giving your hips relief.
What if I'm a Stomach Sleeper?
We've shared useful information for those who sleep on their back and side, but what about stomach sleepers?
Overall, stomach sleepers need a firm mattress. If a mattress is too soft, this will cause your stomach and hips to sink in and with that, your back to bend. You'll wake up uncomfortable and sore.
Splitting Your Mattress
Do you need a firm mattress but your partner needs a plush one? Don't worry—you don't have to sleep in separate beds to get what you want.
Savvy Rest organic mattresses can be split so one side of the mattress differs from the other.
We believe comfort shouldn't involve compromise. Everyone should have exactly what they need to get the sleep they deserve. Sweet dreams!