Yes, you can order the perfect mattress over the phone! First, check Find a Dealer (top right) to see if there's a store nearby. No dealer close? Don't worry. Thousands of happy Savvy Rest customers have ordered by phone. Here's how.
Just call us at 866-856-4044 and ask for advice on choosing the right mattress.
Hours
We have a knowledgeable staff ready to help you from 9:30am EST to 6:00pm EST.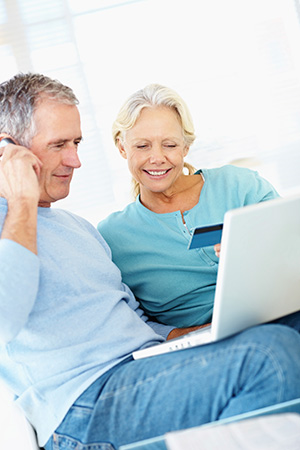 How We Can Help
We'll ask you a series of targeted questions to help you choose the mattress model or layers combination that's best for your body. If there are two of you, we'll walk you through how you can configure each side of a Savvy Rest individually for ultimate comfort (solid layers are an option, too). For example, we'll ask about your approximate height and weight, favorite sleeping positions, surface preferences (pillowy-soft? more resistance?), pain issues including different kinds of back pain, and other factors including heat, allergies and more.
The conversation usually takes 15-20 minutes, but can be longer if you'd like. Working together, we'll come to a specific recommendation and alternative options for the sleep you've been dreaming of…. In just two weeks, you can be sleeping on a Savvy Rest! (And you still have choices. If you change your mind about a layer combo, you have three months from the day it's delivered to order a Latex Exchange if you need one.)