An organic mattress made just for you.
Our flagship natural mattress is customized with personalized combinations of Soft, Medium and/or Firm natural latex. The sturdy organic cotton casing has organic wool batting quilted inside. The organic wool fill promotes a cooler, drier environment and more comfortable sleep. The Savvy Rest organic casing closes with a strong brass zipper.
Create your Serenity mattress.
Our layered organic mattresses are:
GOTS-certified organic
Manufactured in a GOTS-certified facility
Made in the United States
Customized firmness on each side for couples (optional; Queen, King, California King only)
Available in any dimension or shape. Call for custom quotes.
Total height: 10″
Place on rigid, slatted foundation, platform bed, or platform bed insert.
Note: View the 20-Year Warranty.
Return Policy: Unfortunately, we are unable to accept returns of this item. Allowing returns would require us to spray our products with chemicals in order to "clean" and resell them, harming the purity of our natural materials. However, the Serenity is eligible for our 90-day Latex Exchange. We thank you for your support and understanding.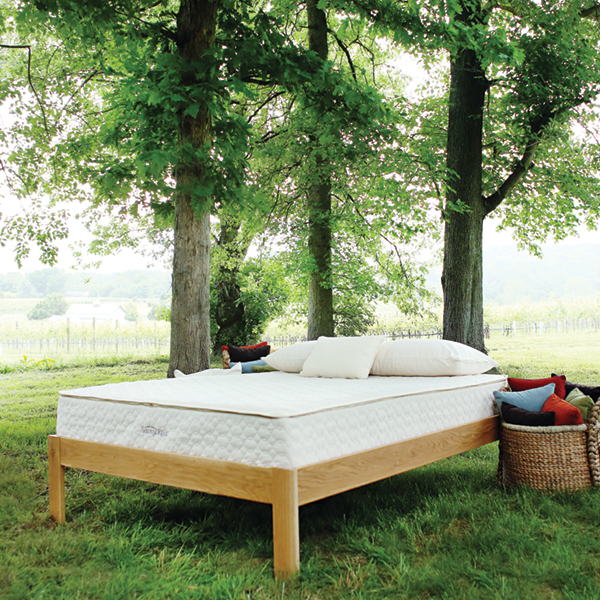 Create your mattress.
Savvy Rest organic mattresses can be customized for your body with combinations of Soft, Medium, or Firm Dunlop and/or Talalay natural latex. For example: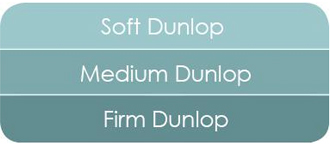 This combo offers pressure-relieving softness with stable support for the spine. Comfortable for many body types, it's also a popular choice for guest beds and an adaptable configuration for a growing child. The top two layers can be reversed for a firmer feel.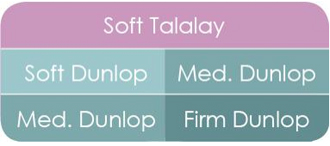 Many couples love luxurious Soft Talalay. Left: For someone who loves climbing "into" bed, this top transitions gently to Soft Dunlop. Right: With denser core layers, a larger person or someone with frequent muscle-related backache can benefit from both types.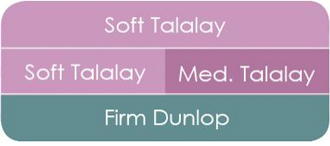 Talalay layers can ease shoulder or hip stiffness and help relieve other chronic pain. Left: Great for petite-to-average people who love "a bed that hugs back"—but folks over 160 pounds need more density. Right: Stable core support topped with just-enough pressure relief
What's inside a Savvy Rest organic mattress?
Savvy Rest offers GOTS-certified organic mattresses that are safe for your home and our planet. Here's a closer look at the materials inside our layered natural mattresses.
Natural latex
True natural latex, without synthetic latex or fillers blended in, is simply natural foam rubber. We offer two different types of natural latex: Dunlop and Talalay. Dunlop is denser and more supportive. Talalay offers softness and gentle pressure-relief. (Learn more about Dunlop and Talalay here.)
Our natural Dunlop latex is certified organic in two ways. The rubber tree plantations are certified organic according to USDA standards, and its processing is certified organic to the Global Organic Latex Standard (GOLS).
Our natural Talalay latex has been certified as Cradle to Cradle GOLD, a measure of its health impact, level of material re-use, water stewardship, and social fairness. The latex is sourced from rubber tree plantations that adhere to sustainable forestry practices.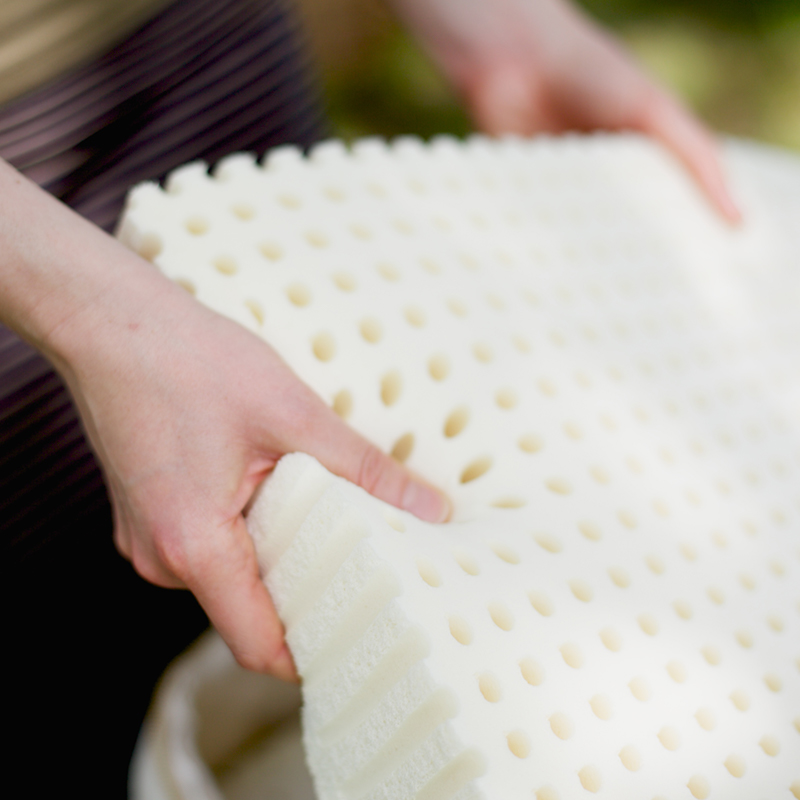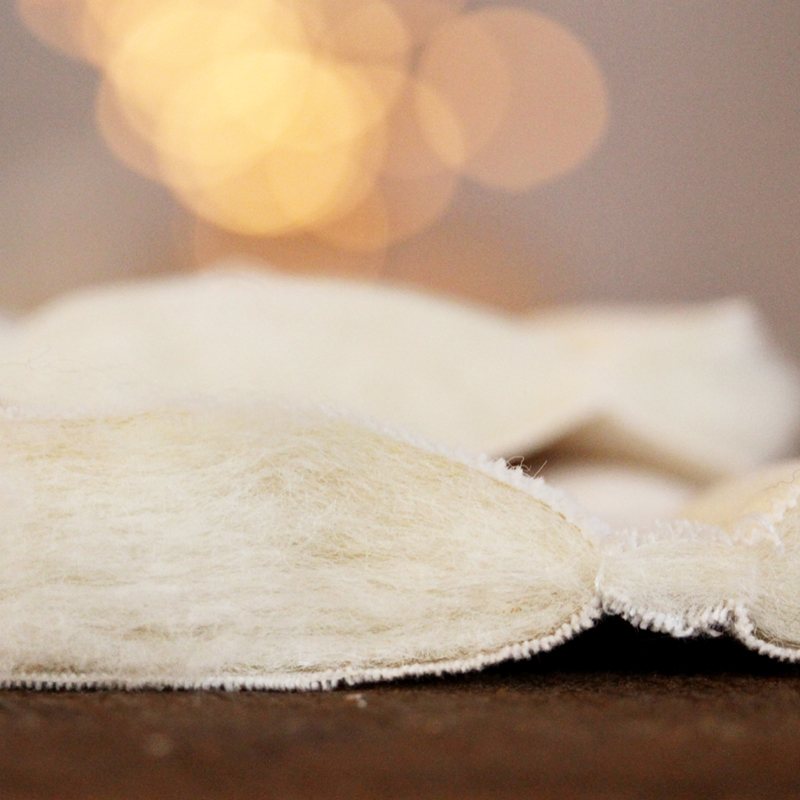 Certified organic wool
You'll never find chemical flame retardants in our organic mattresses. Instead, we use GOTS-certified organic wool batting as a natural flame barrier. Wool also regulates temperature by promoting airflow, so it will not cause you to feel overheated at night.
Certified organic cotton
We stay away from cotton treated with pesticides since this is harmful to our bodies and the planet. Our mattress casings are made of unbleached, GOTS-certified organic cotton. When you see that GOTS logo, it means that material or overall product has met the most rigorous organic standard worldwide.