An organic mattress for your baby.
Pure, safe, and supportive for growing infants, The Savvy Baby™ Talalay is a GOTS-certified crib mattress made of a single, solid 5″ layer of Firm natural Talalay latex in the Savvy Rest organic casing.
The Savvy Baby is:
GOTS-certified organic
Manufactured in a GOTS-certified facility
Quilted top and bottom
Sized for standard cribs: 27.5″ x 52″
Total height: 6″
Note: The Savvy Baby performs best on cribs with slats or a solid bottom; rigid support is required. For spring-type cribs, a ventilated support board should be added.
Ship Note: Ships in 7 business days. For details see Shipping & Delivery.
Return Policy: Unfortunately, we are unable to accept returns of this item. Allowing returns would require us to spray our products with chemicals in order to "clean" and resell them, harming the purity of our natural materials. We thank you for your support and understanding.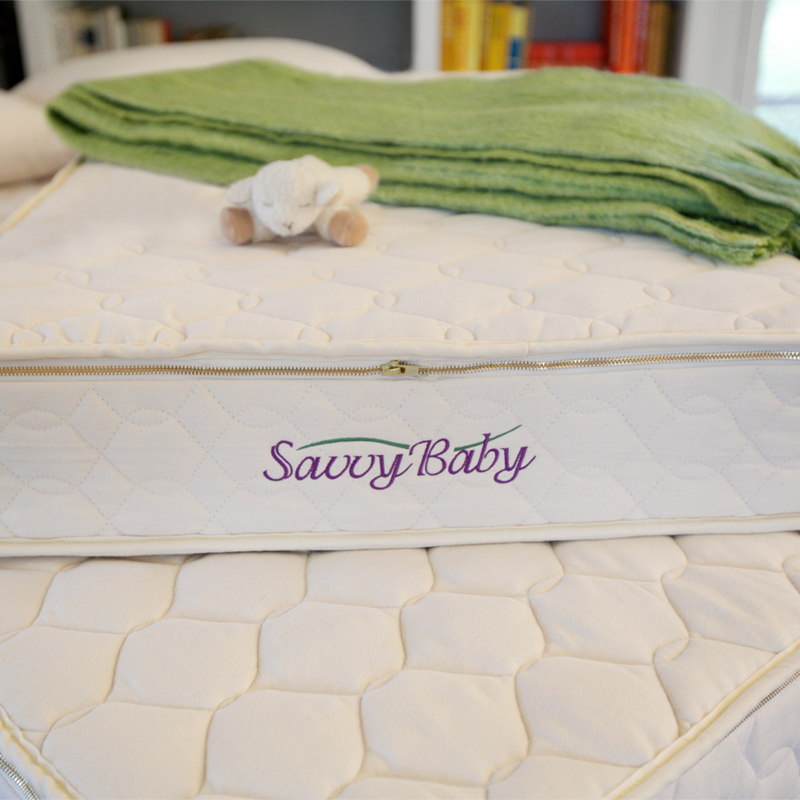 What's inside a Savvy Baby organic crib mattress?
The Savvy Baby crib mattress is completely GOTS-certified organic. Learn about the natural materials we use.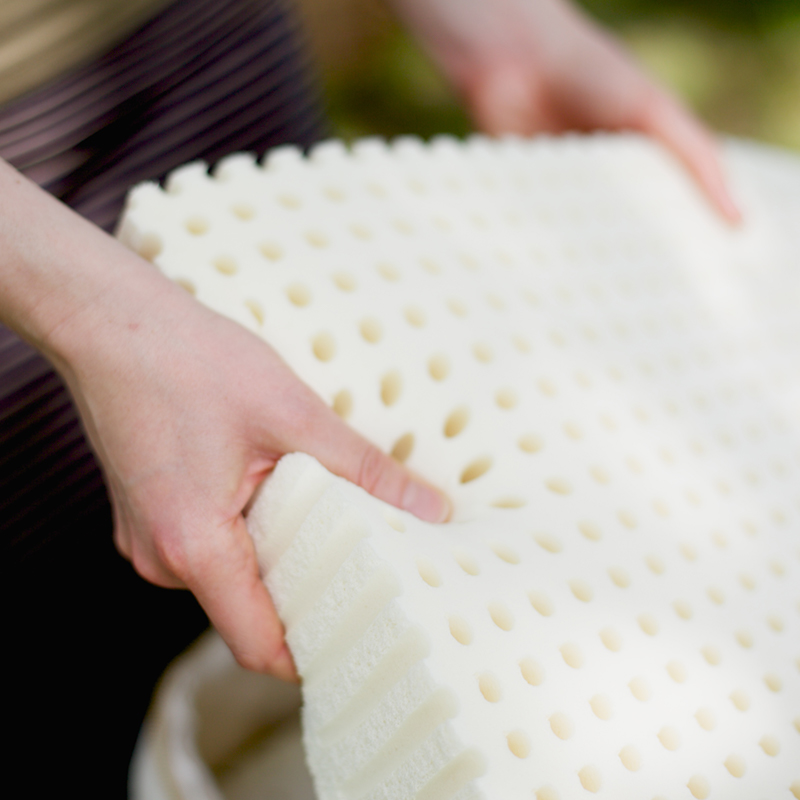 Natural latex
Talalay latex is both supportive and breathable with its unique open-cell structure. The latex we use has met the Cradle to Cradle GOLD standard, a certification that evaluates products according to health impact, materials re-use, renewable energy, water stewardship, and social fairness.
Savvy Rest is currently the only mattress manufacturer to offer completely GOTS-certified organic mattresses with Talalay latex.
New parents can have peace of mind that their child is sleeping on a safe product rather than toxic memory or polyurethane foam.
Certified organic wool
You'll never find chemical flame retardants in our organic mattresses. Instead, we use GOTS-certified organic wool batting as a natural flame barrier. Wool also regulates temperature by promoting airflow, so it will not cause you to feel overheated at night.
Certified organic cotton
We stay away from cotton treated with pesticides since this is harmful to our bodies and the planet. Our mattress casings are made of unbleached, GOTS-certified organic cotton. When you see that GOTS logo, it means that material or overall product has met the most rigorous organic standard worldwide.