There's nothing cozier than a home warmly decorated for winter as you sit by the fire in your favorite sweater, watching the snow fall.
Not entirely sure how to decorate your home for the colder months? That's okay! We have some tips to offer.
1. Hang a Wreath
Deep shades of forest green are beautiful this time of year. Hang a winter wreath outside your front door so that when guests come to visit, they're immediately greeted with a beautiful festive piece.
A wreath can include ribbons and pinecones; it can be lush with green or painted white to mimic snow.
And don't forget about garlands! Use them to decorate your mantle or run along the banister. They're a super easy way to dramatically change the feel of a space.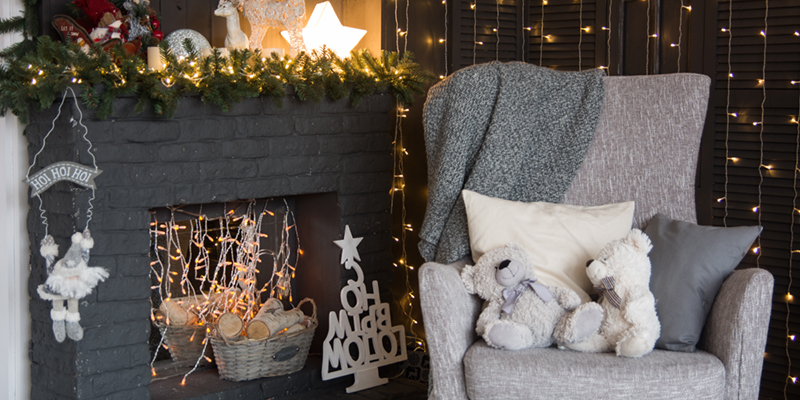 2. Play with Neutrals
Don't feel that your home has to be filled with color. While splashes of forest green are wonderful, you can certainly have an overall neutral palette!
Play with white, gray, and beige. Silver and gold are also perfect for wintertime–they have that cheerful elegance that works wonderfully during this season. The possibilities are endless.
3. Get Cozy with Chunky Knits
Your organic sofa should always be accompanied by a thick, cozy blanket that you can wrap yourself in while watching Netflix.
Chunky knit blankets are not only beautiful to look at but they'll help you stay warm on those colder days.
Whether you choose a bold color or stick to a neutral, a blanket (or two, or three) will definitely add to your cozy winter theme.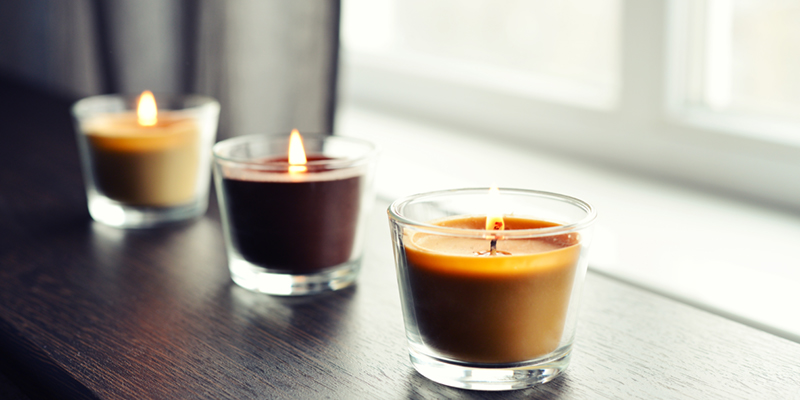 4. Light Candles
If you're channeling those hygge vibes this winter, candles are your best friend. These glowing decorative pieces create an alluring, romantic atmosphere and, of course, keep you a little bit warmer!
Aren't a fan of the flames? That's okay. You can always use battery-powered candles to create the same overall ambiance.
5. Set up a Bar Cart
Bar carts are a thing in the wintertime (and really, all year long).
While you can set the cart up to serve winter-inspired cocktails with rich bourbon and refreshing peppermint, you can also make the cart more kid-friendly with hot chocolate and marshmallows!
Whichever route you decide, the mini bar is sure to be a hit!