There is something especially cozy about a bedroom refresh as the leaves start to turn and the temperatures begin to drop. There is a comforting chill in the air as we pull on our favorite sweater, climb into our leather boots, and enjoy the inviting colder months with a cup of hot chocolate.
If you are ready to make your bedroom a comfy oasis for Fall & Winter, here are a few of our must-have bedding items, from cotton blankets to wool duvets.
1. Organic Cotton Blanket
Let's start with the most economical change that will make a big difference. Every bedroom needs a blanket that is both functional and aesthetically pleasing.
We love this organic cotton blanket because it's a neutral cream color that goes with any decor. The herringbone weave design adds some texture and it's made without any bleach, harmful dyes, or other toxic chemicals.
2. Natural Wool Duvet Insert
Wool is a valuable material because it can be used all year round. Wool is breathable enough for the summer months but will keep you warm in Fall and Winter.
We love this duvet insert because it's filled with domestically-sourced natural wool and covered in organic cotton.
Add a burnt orange, rust, or dark brown duvet cover to really play up the Fall vibes.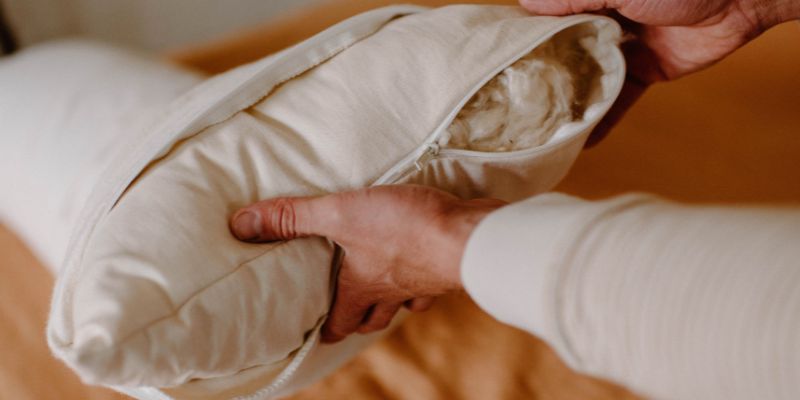 3. Organic Kapok Pillow
We love a fluffy pillow for the ultimate cozy vibe. Enter the kapok pillow! It's luxuriously soft and mimics the feel of a down pillow without the feathers.
Kapok has that cotton-like feel that is perfect for someone who loves a soft pillow they can sink into.
4. Organic Cotton Sheets
It's so rejuvenating to add a freshly washed, brand new set of sheets to a bedroom. Savvy Rest organic cotton sheets are GOTS-certified organic, soft, breathable, and neutral so they can go with any bedroom style, including a Fall-themed wonderland.
There is nothing comfy about cotton treated with pesticides so we always recommend sheets made of certified organic cotton.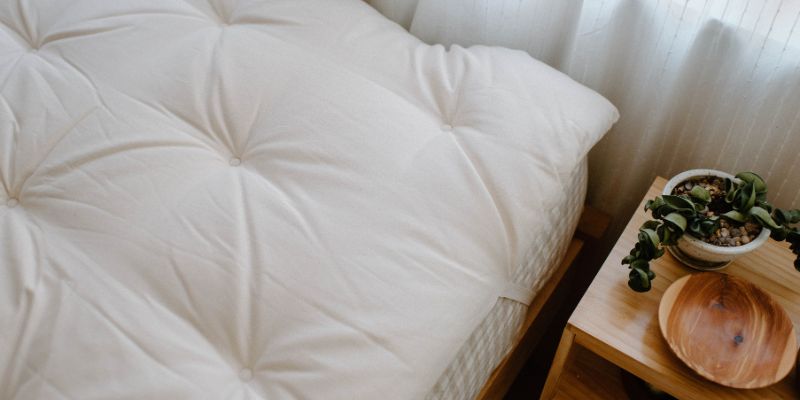 5. Natural Savvy Woolsy Topper
If you're willing to invest in a truly plush feel that fully embraces the cozy Fall theme, we highly recommend the Natural Savvy Woolsy topper. This wool topper is excellent for pressure point relief and adds a touch of softness to your mattress without going overboard.
Don't worry–it's not just for the colder months. This mattress topper can be used all year since wool is excellent at temperature regulation.
Your Fall Bedroom
It's time to brew a cup of tea, light some non-toxic candles, snuggle into your new organic blanket, and watch Gilmore Girls in your updated Fall bedroom. We hope it's filled with cozy Savvy Rest treats and decorated with pumpkins, acorns, and all things "autumnal."
As always, thank you for supporting small businesses in every season.