When searching for an organic mattress, it's important to ask questions. A mattress is an investment so you want to make sure that it has everything you're looking for and more.
While we think you should absolutely choose our products, we understand that you might need a little bit more information than that.
Here are some of the most frequently asked questions we hear (and our answers):
What is the difference between Dunlop and Talalay latex?
What certifications do you have?
Is the Talalay in your organic mattresses GOLS certified?
Does a Savvy Rest mattress last?
How is Savvy Rest different from other mattress companies?
Do you have a return policy?
Why does one size not fit all?
How does the mattress arrive?
What is the difference between the Harmony and Vitality topper?
Does natural latex smell?
Does linseed oil smell?
What kind of wood do you use in your furniture?
Do we sell custom sofa cushions?
Is there a dealer near me?
Why are your mattresses more expensive than other mattresses?
It's not secret that our mattresses are more expensive than companies such as My Green Mattress, Sleep EZ, and Avocado. But there are several reasons for this.
For one, our organic mattresses are completely GOTS-certified organic, from the cotton to the wool to the finished product as a whole. Our Serenity, Tranquility, Unity Pillowtop, SerenitySpring, and Pastoral mattresses are certified, as well as our manufacturing facility.
As you can imagine, all of our certifications come with a price tag, so our impressive resume also means that the cost of our product must be higher than those who have not met these standards. Sourcing organic materials is expensive but we believe the quality and peace of mind are worth every penny.
Our mattresses are also customizable for couples so you and your partner can have your own configurations without having to sacrifice comfort.
While a few other mattress companies have this option, it is not very popular in the online-only mattress industry.
To add to the customer experience, we've also made our products available to try out in stores. This makes the mattress buying process so much easier. You can figure out what you want in person instead of crossing your fingers and hoping what you ordered online works for you.
We have dealers all across the country (as well as in Canada and Mexico) who are ready to help you find your dream Savvy Rest mattress.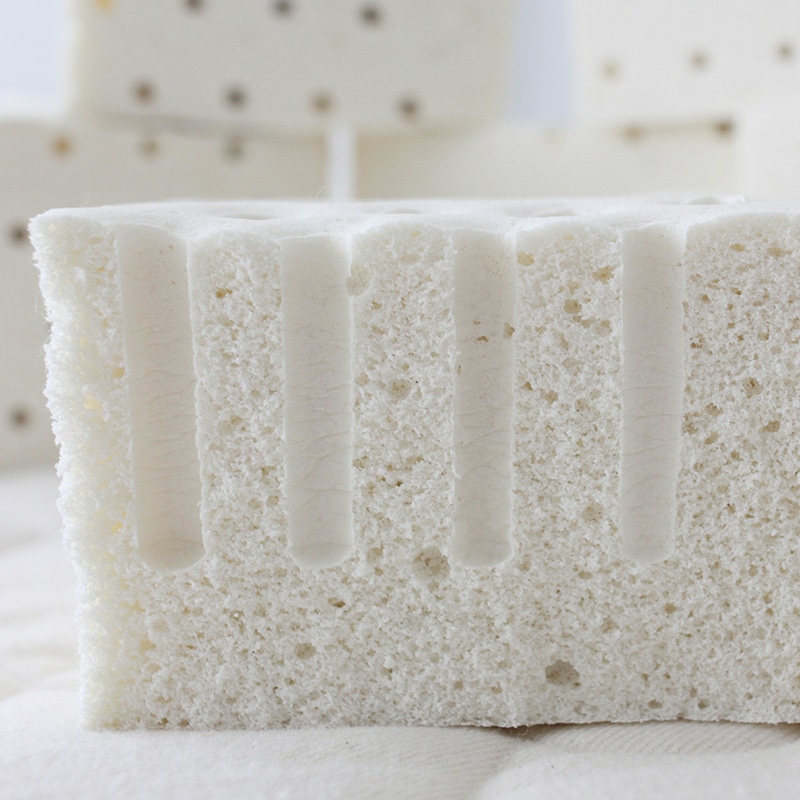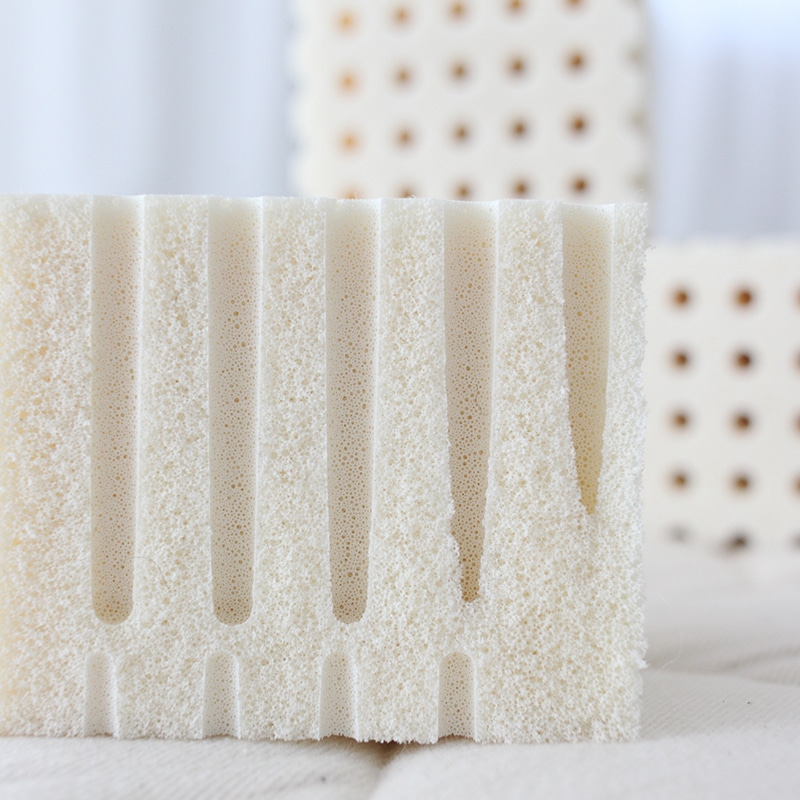 Enter zip code to find your nearest Savvy Rest dealer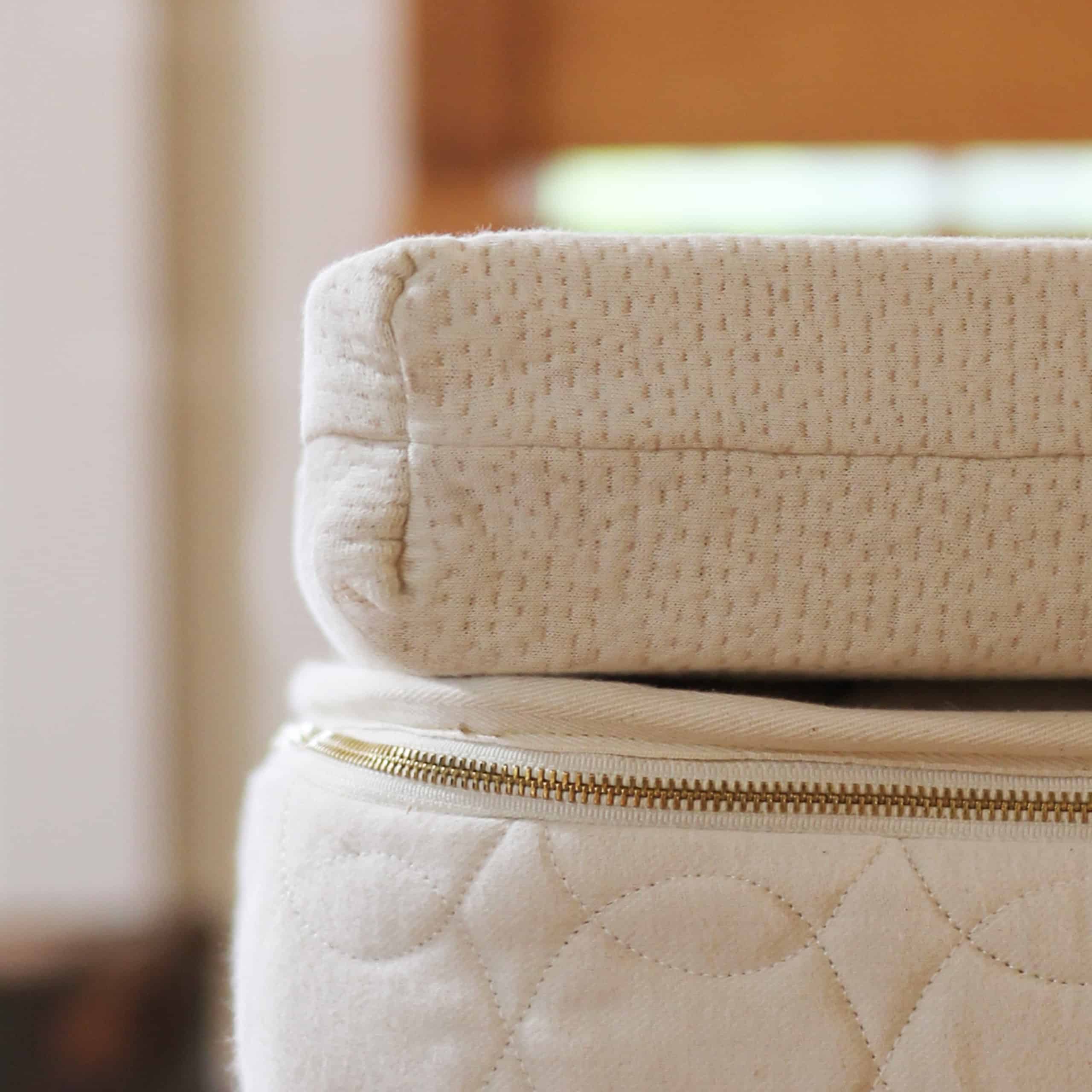 What is the difference between the Harmony and Vitality topper?
Both are natural latex toppers but there are three major differences: casings, customization, and warranties.
The Harmony has the same casing as our organic mattresses. It is fully customizable topper so you can select any type of latex you'd like. The Harmony comes with a 20-year limited warranty when used with a Savvy Rest mattress (3 years when not).
The Vitality has a 3-year limited warranty. The casing is an organic cotton jersey knit. It's super stretchy so you can really feel the softness of the latex.
The Vitality comes with Soft Talalay latex. You may request a different density of Talalay or even opt for Dunlop but a fee of $100 will be added to your purchase. Please email us at info@savvyrest.com, or call 866-856-4044 to request a custom Vitality.
Does natural latex smell?
This is a tricky question because everyone has a different sense of smell. Some people are incredibly sensitive to certain smells while others can barely smell anything.
Typically, you may smell the latex for a few nights. This does not mean that your mattress is off-gassing harmful chemicals. It's simply the scent of the natural latex.
Some of our customers find that once the latex is encased for a period of time, the scent goes away. It's that initial period right after you've moved the layers and assembled the mattress that you may smell the latex. For most, this is temporary and does not affect their sleeping experience.
If you are still concerned about smell, you may order a latex sample kit so you can see and touch the latex before purchasing. We recommend keeping the latex sample by your bed as you sleep.
Does linseed oil smell?
We offer several zero-VOC finishes for our furniture, one of which is linseed oil. We let our finishes dry on our platform beds for two days before they are boxed and shipped. This lets the stain breathe so smell should not be an issue.
What kind of wood do you use in your furniture?
We use maple in our Verona organic sofa line and a combination of maple and poplar in our natural platform beds.
To learn more about where we source our wood and why we have chosen maple and poplar, read this blog.
Do we sell custom sofa cushions?
We do upon special request. Please email us at info@savvyrest.com, or call us at 866-856-4044.
Is there a dealer near me?
We hope so! The answer is here.