Savvy Rest began with a focus on organic mattresses and bedding, determined to give people an option that didn't involve synthetic materials and chemical flame retardants. Eventually, we wanted to go beyond the bedroom and help introduce other safe and beautiful products throughout the home.
Our organic sofa line was next, filled with vibrant colors, comfortable cushions, and sleek lines that proved you don't have to sacrifice style when going green.
We felt something was missing in this lineup of natural must-haves though so Judd Jarvis, our woodshop product designer, created two new solid hardwood furniture pieces to add to the collection. And he didn't disappoint.
Our coffee tables and benches are chic while still embracing minimalism and simplicity. They're elegant but functional, creative but traditional, and we couldn't be more thrilled to say that they're now ready to find a place in your home.
Keep reading to learn more about the design process, the materials, and what sets our furniture apart.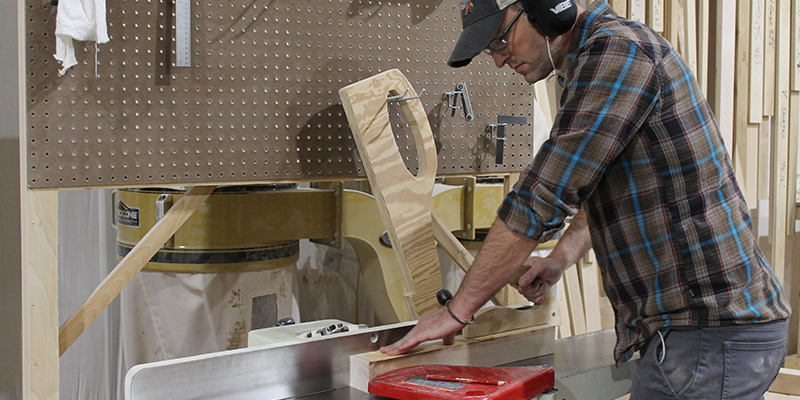 Behind the Design
Judd is passionate about pottery and his love of ceramics definitely influences his design process. When making ceramics, he thinks about the balance between aesthetics and functionality. A piece should be visually appealing while still having some sort of purpose. He applied that same belief when creating our tables and benches.
The "A" design for the legs adds both stability and character to the piece. The option of a shelf gives the table or bench extra storage and organizational space.
One other element Judd had to take into account was woodshop production and how long a particular design would take to build. Efficiency is key.
The design needed to be appealing and the quality exceptional while still having a rather quick turnaround time when compared to other similar products.
We're happy to say we have a one week turnaround time for our benches and tables, something that is almost unheard of with made to order furniture pieces in the U.S.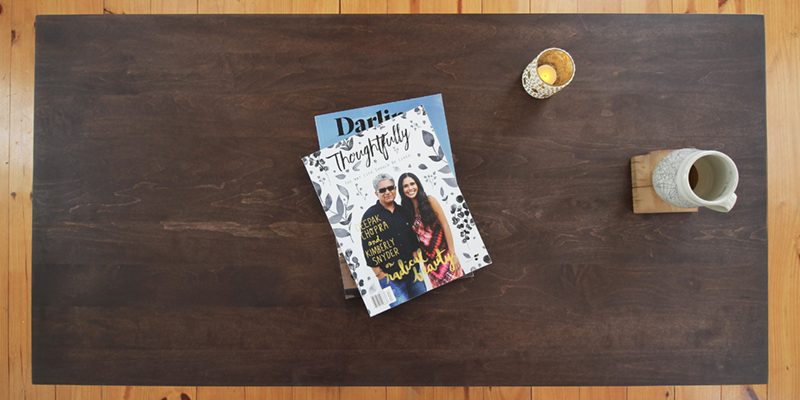 What Sets Our Natural Maple Wood Furniture Apart?
Well, for one, it's natural. We never use particle board, plywood, cardboard or toxic glues. Instead, we offer maple tables and maple benches—that's it.
Plywood is common in the furniture industry because of its lower price point but it's not as high quality and usually contains formaldehyde.
We also only use zero-VOC finishes because we don't think toxic chemical emissions should have anything to do with furniture. What you're breathing in matters.
Why Maple Hardwood?
We use maple that is verified sustainable by Appalachian Hardwood Manufacturers, Inc. We always source wood for our tables, sofas, and platform beds responsibly.
Judd chose maple for several reasons. While it's just as strong and durable as oak, it isn't as heavy. This allows us to decrease our shipping rates which keeps the cost down for our customers. A lightweight wood is easier for our production team to handle and it's much simpler for you to assemble when it arrives at your door! No one wants to throw out their back when assembling a coffee table.
Maple is also kinder to our production tools and causes less overall ware. This means our tools can last longer and once again, makes our woodshop that much more efficient.
There's also the aesthetic aspect of maple. The natural color itself looks perfect with a simple coat of linseed oil to add some shine and protection. However, maple is also a wonderful wood for more dramatic and darker stains. Our most popular zero-VOC stain is walnut. 
Eco-Friendly Furniture
We hope you love our eco-friendly furniture pieces as much as we do. They're designed with purpose, built to last, and are just waiting to be part of your home. Sustainability never looked so good.