Plenty of people use an adjustable base to experience the health benefits of elevated sleeping. While using a wedge pillow is certainly a step in the right direction and can absolutely help alleviate certain sleep-related issues, some need the extra elevation that only an adjustable bed can offer.
But not all adjustable bases are the most aesthetically pleasing. If you want to learn about the potential health benefits of using an adjustable bed and want a sustainable bed frame that is beautiful to look at, we have just what you need. Keep reading!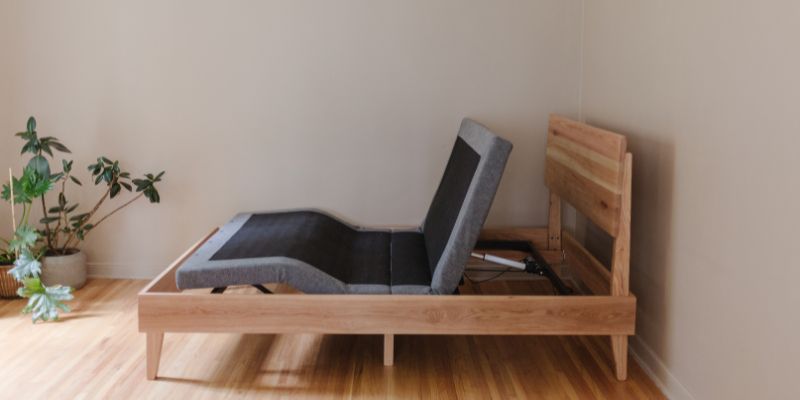 What does an Adjustable Bed do?
An adjustable bed elevates your head and/or legs & feet while you sleep. It allows you to control the incline you are on and, if you have two separate units, allows your partner to control their own side of the bed.
Benefits of Sleeping in an Elevated Position
There are several potential health benefits from sleeping in an inclined bed, such as…
Minimize snoring
Help alleviate acid reflux & GERD symptoms
Lessen back pain
Offer pressure point relief
Lessen sleep apnea symptoms
Decrease swelling
Help prevent post-nasal drip & congestion
Improve blood circulation
Decrease mouth breathing
Improve digestion
Can any bed go on an Adjustable Bed Frame?
No, innerspring mattresses should not go on an adjustable bed frame. We recommend a latex mattress.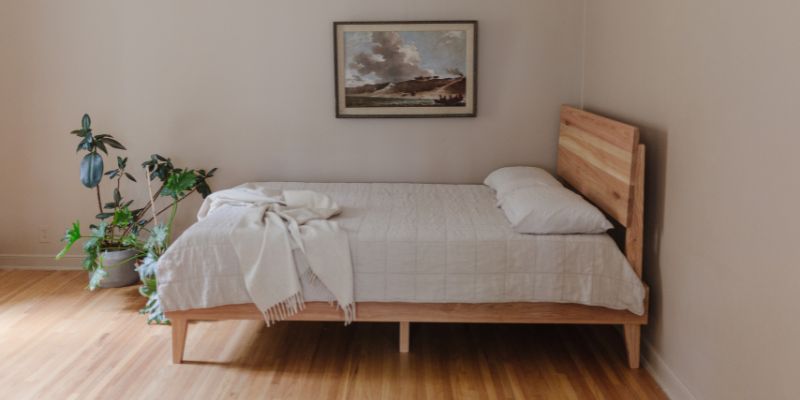 Can I have a headboard with an Adjustable Bed Frame?
Yes! The Savvy Rest Adjustable Bed Frame is available with a mid-century modern headboard made of sustainably-sourced wood. The adjustable bed with headboard is available in a range of sizes, including split King.
This wooden adjustable bed is so unique since it isn't your standard frame. It is made of gorgeous red oak wood and available in several zero-VOC finishes that are safe for you and the planet.
The adjustable base includes a flat, foldable design with head and foot articulation, zero gravity position, a 9 button wireless remote, Bluetooth connectivity, and 4 USB charging ports.
We hope this ends your search for adjustable beds & bed frames! Happy shopping!