There are several factors to consider when looking at down pillows vs down alternative pillows.
Is down good for side sleepers?
How does durability compare between down vs down alternative pillows?
What are other options similar to down and are they eco-friendly and/or plant-based?
We explore these questions below.
What is a Down Pillow?
A down pillow is filled with feathers, typically from ducks or geese. It is super soft and fluffy, and shouldn't contain any quills.
While down is plush and luxurious, it may not have enough support for side sleepers or back sleepers.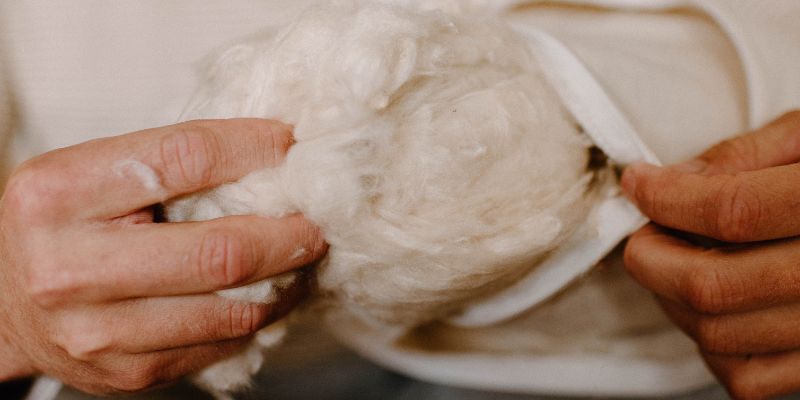 What are Alternatives to Down Pillows?
There are several alternatives available if you are vegan or simply don't think down is the right choice for you. Here are a few…
Kapok
Polyester
Shredded Latex
Cotton
Tencel
Wool (not vegan friendly)
Choosing Your Pillow
It's important to first ask yourself the qualities you are looking for in a pillow. For example, if you want a plant-based option, then you won't want to choose a down pillow. If you think a down pillow is too soft, you will gravitate towards a pillow that has a firmer feel.
What material best mimics the feel of down and is also a vegan-friendly pillow?
If you want that fluffy feel without the feathers, we recommend organic kapok.
Kapok comes from the ceiba tree and looks similar to cotton. It is a plant-based fiber that has that luxurious softness but is cruelty-free.
Kapok is also slightly more structured than down so it is durable and supportive. A down pillow typically has to be replaced more frequently.
Kapok is also excellent for side sleepers, although if you want something slightly firmer, you may want to consider a natural latex pillow instead.
While synthetic fills are available that closely resemble the feel of down, we always lean towards opting for natural and/or certified organic materials rather than man-made materials that are potentially treated with harmful chemicals.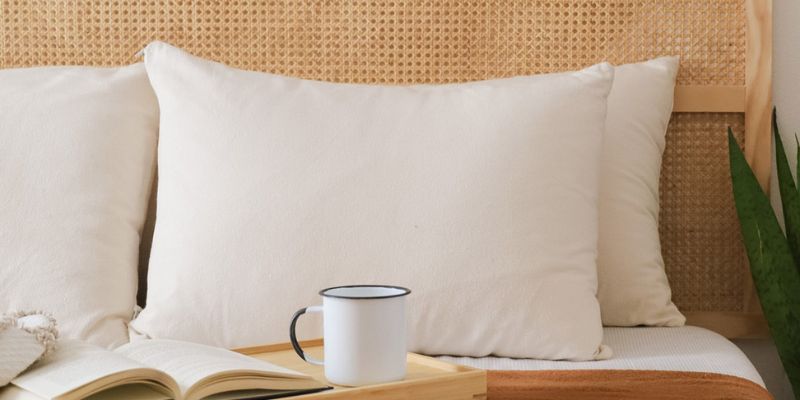 Consider Adjustable Pillows
Adjustable pillows are fantastic because you can control the overall height and feel of the pillow by removing as much of the fill as you'd like.
The following Savvy Rest organic pillows are adjustable…
These fills are also available in body pillows.
Finding Your Perfect Pillow
Still not sure which pillow is right for you? We have a comprehensive pillow guidebased on sleep positions.