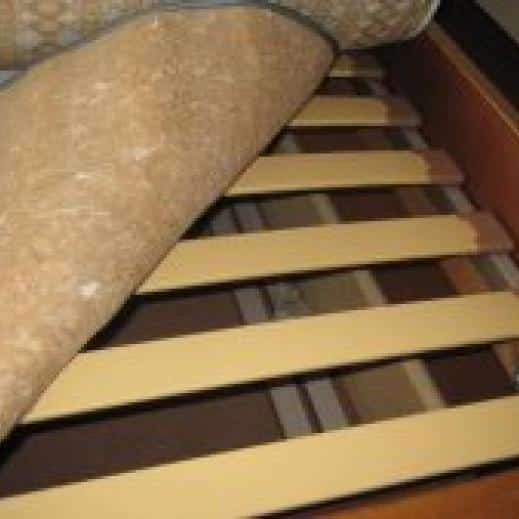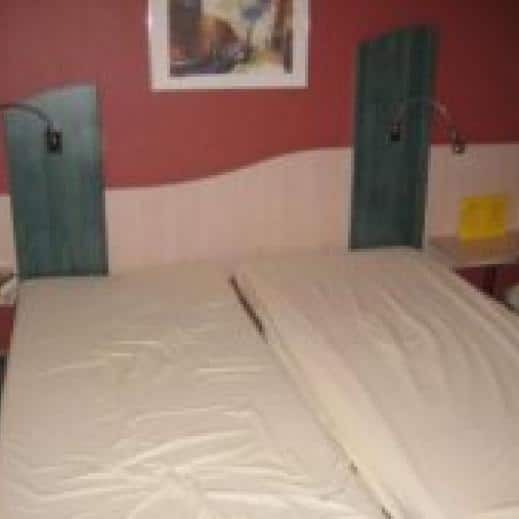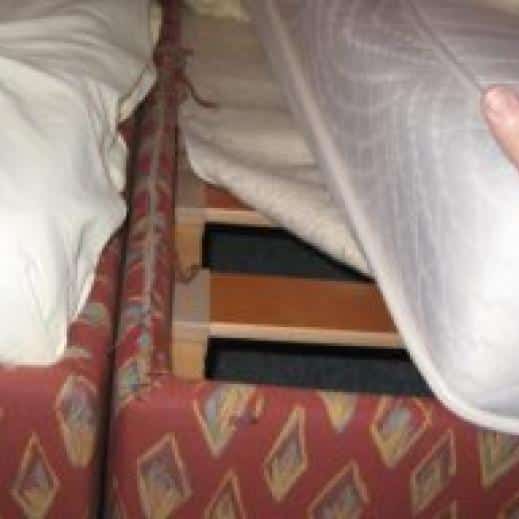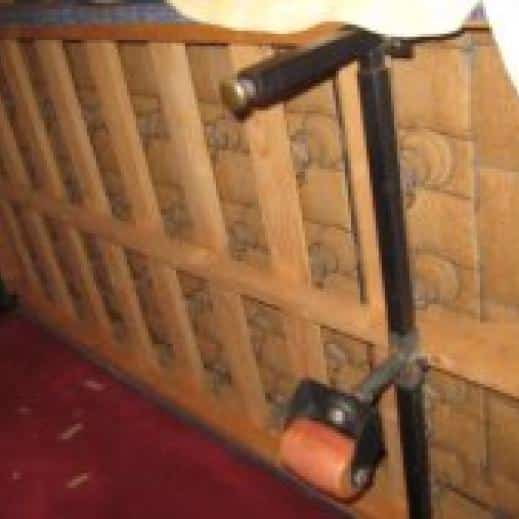 Sometimes folks talk about European beds, so we wanted to see what is going on with beds in Europe. Obviously there are many kinds of beds in Europe; but on a trip there, I got a good overview.
All of the beds that I slept in had what people in the U.S. call "European slat beds." Three out of four had bent or cambered slats. The advantages of these slat beds are these:
The slats are a little stronger when they are loaded (when there is downward force on them—i.e., when someone is sleeping on them).
Usually you can replace one broken slat instead of a box spring or foundation where you have to replace the whole thing.
They are certainly less expensive to produce than our foundations.
The slats act a little like a box spring because in bending they will make the mattress that's on it feel a little softer.
That said, these slats are not the best for many foam mattresses made in the United States; and they are not great for natural latex mattresses, either. The problem is that softer foam and latex will bend into the spaces between the slats, and over time a foam or latex mattress may feel as though it has taken a body impression. That's why we say that our organic mattress needs the support of a flat, rigid surface.
As for mattresses and pillows, all of the mattresses we found in Germany and France were made of cheap polyurethane foam. They ranged in height from 4" to 7", but as mattresses, they were slightly better than what you find in dorm rooms in the U.S. A queen like this in the U.S. might sell for $500, but most Americans wouldn't like it very much. However, they felt better because of the bent slats.
We also went into a retail store and we saw nothing much better. Certainly there are higher-end stores with nicer memory foam and natural latex mattresses. Their memory foam mattresses must meet higher emissions standards than those sold in the U.S. We did not see or hear of any organic mattresses during our travels.