We're thrilled to feature Noelle Johnson on our blog. Noelle is a professional photographer & musician who has moved to Los Angeles to pursue her love of music and collaborate with other artists. In this interview, we explore when her passion for photography and music began, some artists and businesswomen she admires, and what she's been up to so far in sunny LA.
A Savvy Rest Women's Council Interview.
Tell me about when you first became interested in photography.
I took a class in high school. I just remember it was one of those moments when a teacher's words are really impactful. She said, "Noelle, you're really good. You have a great eye." Her encouragement made me want to keep going.
I started taking photos of my friend and realized I really like portraits. I did two senior portraits and the parents paid me well. It was a moment where I realized I could get paid doing something I really enjoyed.
Did photography come naturally to you or did you feel like there was a learning curve?
I feel like with any art, you start out and you maybe notice a natural talent, but it has to be developed. Looking back, I was terrible. I had the basic natural talent of composition, and I think I'm pretty good with people so I was able to capture people's essence and emotions. I do think that's part of what makes a really good photographer. But as far as style, that took me years to develop.
When I look back at my editing style in the beginning, I used to over-saturate everything; I felt like the more contrasted and colorful, the better because I wanted it to pop. And now I'm much more drawn to things that are more natural and subtle.
How would you describe your photography?
When I photograph people, it's really based on connection and emotion. My overall style is pretty natural. I tend to look for beautiful light. Even when I'm on walks, I'm constantly looking around and seeing the light filtering through the trees.
I really love, whether it's people or products, placing them in front of a naturally stunning backdrop and working with nature.
I love the way you play with neutral colors and the warmth that it brings. There is so much texture and beauty to your photography. You take something subtle and make it exciting. I think it takes an eye for lighting and not feeling like you need something flashy in order to make it appealing.
Thank you. I like to bring out the best in someone or something. I think it's really fun to dig in a little bit and get that emotion.
I see the natural beauty in everything and I don't need to change it. I really like to keep my colors pretty true to life.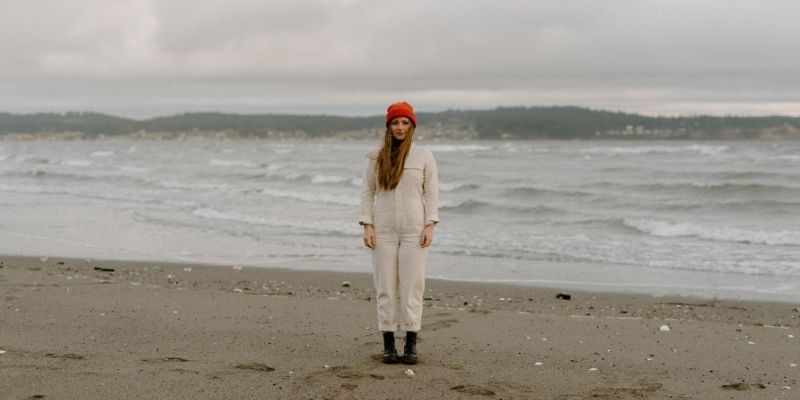 Who are some women in photography you admire?
First and foremost, in a business sense, India Earl. She is a Utah photographer who is a genius. She turned her photography into a multi-million dollar business. She sells presets, online classes, and photography gear. She believes in herself, and that is something I really struggle with, so it's amazing to watch other women emulate what you wish you could be, and make you want that for yourself.
I also admire Kaley from Kansas. She makes things her own and has this beautiful, whimsical film-like style without using film, which I think is awesome.
Another one is Dawn Charles. She makes presets and has an online course that you sign up for. I just love that photographers have done this.
It's always amazing when you can take something that you love and turn it into a career.
They've turned it into a business where they can teach other photographers. I really love seeing women succeed like that. It shows other women that this is possible for them as well, and that's really powerful.
What piece of advice do you have for other photographers that are looking to turn this into a career?
I think sometimes it's really easy to think you're not good enough. It's really important to create art and let people see it, even if you don't think it's good enough. Keep doing that and you're going to get better and better over time. Keep pursuing it and make friends with other photographers because there's nothing like collaborating. Connecting with other people who do what you do and are further along than you is probably the most important thing you can do when you're trying to get into an industry.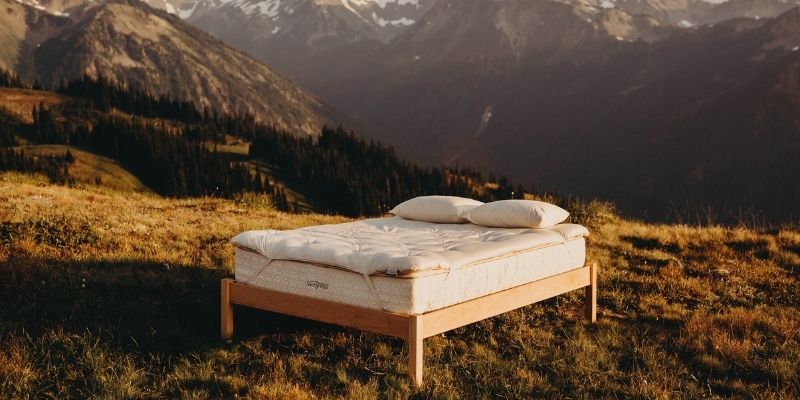 You've shot a lot of products for us. Out of the Savvy Rest photo shoots you've done, which one was your favorite?
The photos of the bed out on the mountain. The lighting is beautiful and it's satisfying to see this mattress in front of a grand landscape of mountains and golden light. I don't get to photograph products all that often so it was fun for me.
Let's transition into talking about your music. I LOVE your music. When did that passion start?
I grew up around music since my dad was a singer songwriter. He was always playing guitar and singing in the house. I think because he sang, I got used to being around that and I started singing when I was young. I was very shy though.
I really realized I could sing when I copied musicians and emulated what they were doing. I think that's sort of how I taught myself how to sing.
When I was 13, I started singing at church. I did that for years and became more comfortable singing in front of people. And then at some point, I realized I wanted to write but that sat dormant for years and years. I experimented a little bit with writing about 8 years ago.
I knew in the back of my head for many years that it was something I wanted to do…more like HAD to do. It was inside me and needed to come out.
Growing up, were there any female music artists that you looked up to?
I listened to a lot of Christian music growing up since that was the community I was in, but I also loved listening to Avril Lavigne. I remember singing a lot of "Complicated" and "Sk8ter Boy." I also thought Kelly Clarkson was amazing.
What about artists now?
There is an artist whose writing I really love and through a mutual connection, I was able to talk to her on the phone. I told her where I'm at as a musician and asked her for advice and what she would do in my position. And she said, "Move to LA." I had never considered moving to Los Angeles but I knew that I was ready to leave my hometown. And when she told me that, something just clicked. It was this moment of, If I'm going to move for music, why give only 50%? Why not give 100% and really do it? So, that's what brought me to LA—connecting with an artist whom I admired. Her name is Annika Wells.
I'm still really trying to find my sound. I used to be more drawn to indie folk music and I think I'm gravitating more towards Pop recently. It was something I was always against because Pop sort of had a negative connotation and I thought it was too generic. But I've realized that Pop is popular for a reason. I really like writing stuff that is memorable, catchy, and relatable. I think Pop music is very relatable to the human experience.
I think some of the best songwriting is when there's details of a personal story but also big overarching themes that are relatable. What I like about your song "Love You Better" is that you have created that perfect balance. There's the little details, but we also understand and connect with the big themes of navigating a new relationship, dealing with anxiety, etc.
I really appreciate that. Thank you so much. That's what I think is so powerful about music or writing in general—being able to take an experience you've had and summarize it into a piece of art that people can relate to and feel seen and understood. I think that's what makes me really excited to write more music.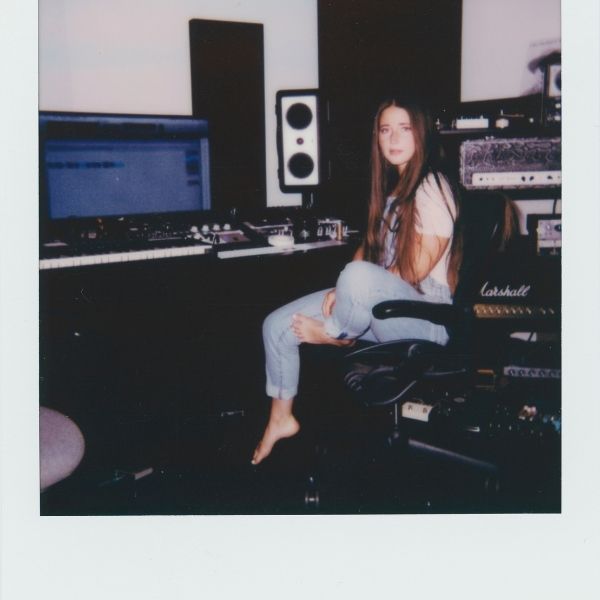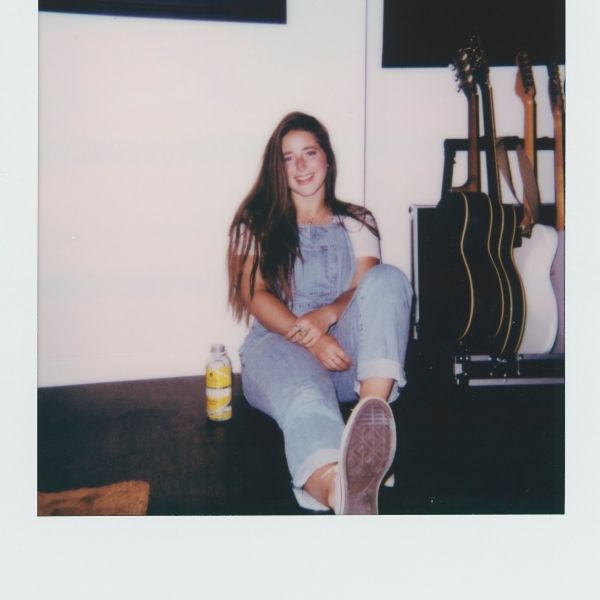 How has your music evolved over the years?
When I did my EP 8 years ago, I was in a much different space emotionally. I hadn't experienced so many things that I have experienced now. I would say my writing was just a lot more immature, not in a bad way, but a lot more simple and safe.
I also vocally was stuck in a space of just wanting to sound pretty. I was afraid to sound more raw or imperfect. Now, I actually want to sound imperfect. My writing has gotten a lot more honest and deep. I didn't know how to access pain and now, unfortunately, I have plenty of painful experiences to write about. I think moving forward I hope to turn my horrible past 5 years into beautiful art.
What is your writing process like?
I'm 100% still trying to figure out how to write since I'm still very new at it. Right now, it's a lot of voice memos in my phone, little notes, writing down ideas or one word that inspired me, or a sentence that popped into my head. But to answer your question, I've worked on all my originals with a producer. It's a 3-day process. I bring in an idea and then the first day is nailing down more of the idea and making it more solid, and putting down a basic framework of what we want it to sound like. Then the next 2 days are finishing writing, putting vocals down, and nailing down the production style. And then it just needs mixing and mastering after that. That's just how I've done things so far but I hope to get to the point where I do feel comfortable writing a song completely by myself and then just going into a studio and recording it.
But I work so much better with other people and I think that's okay. Collaborating with other artists is so valuable because you are going to get the perspective of someone else that you don't have, and you're going to make things that are so much more amazing than you could have made on your own. I moved so that I could work with other artists. The collaborative process is very rewarding. I love it.
Do you have a favorite song that you've recorded?
All of my songs represent a different time or experience for me, and it's been really nice being able to take a little piece of that and have a finished product. But, in one aspect I was really proud of writing "Seattle." It was the first time that I had been super vulnerable about something that was really difficult. And it was my first experience of taking a tragedy and creating a piece of art from it. I think that's going to be a really important thing for me moving forward.
Writing "Love You Better" was nice for me because I was really excited to show my boyfriend that song since it was for him. It was rewarding for me to put my anxiety into words.
Relationship anxiety is very common and a lot of people don't talk about it. It can be very shameful and scary. There's a lot of negativity around it. If you tell someone that you're having doubts and fears, they take it as "Maybe you're in the wrong relationship," when that's really not the case. Doubts and fears come from many different places. I felt very thankful that I could write a song that's pretty contrary to the culture of dating and usually what we are fed in music. I felt like it was a healthy view on relationships in a Pop song so that was really cool for me to write. I really want my music to be honest.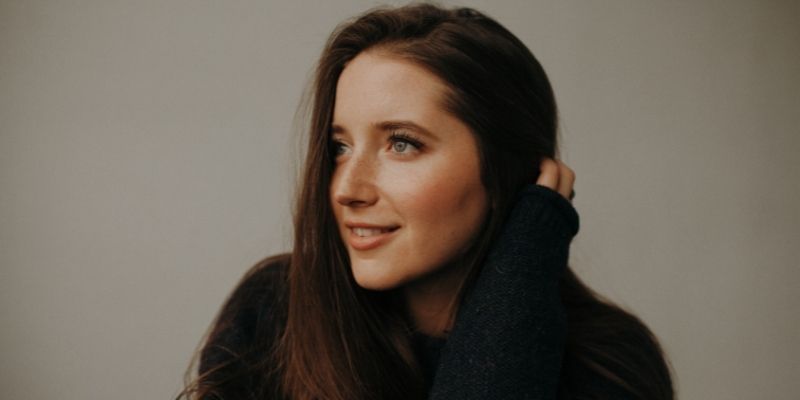 You've been living in LA for a bit now. How has that transition been?
I came here January 8th, 2022 so it's still new. It's been surprisingly easy for me to transition. I grew up in a very small town. I still love it and love the people there, but there was this part of me that always knew I wanted something bigger—a larger world view, more art, better food, more live events to go to, more beautiful clothing. I always knew that about myself. Being here, I'm able to explore and learn more about parts of myself that I couldn't before. I think I've realized that I'm really adaptable because I've had to be just with life experiences. Also, thankfully I did have a few friends here already so seeing them feels like a little piece of home in a big city.
I had so many fears leading up to this move. I was freaking out and wondering if I was capable. Honestly, half the reason I moved was to pursue music, and the other half was just for my own personal growth. I've never been independent. I've always been around my family and close friends. I've always lived in the same community. I really value personal growth so that has been really empowering for me. I'm not limiting myself anymore. I wanted the chance to expand and explore more.
What advice do you have for women who are taking the plunge and going after their career goals?
It's a hard question for me to answer. I think that a lot of people throw around "follow your passion" and "do what makes you happy." But unfortunately, it doesn't always pay the bills. I'm following what I'm passionate about and I think that's the only thing really worth doing if you are afforded that luxury. I think most people don't have the opportunity to pursue their passions and I wish every human being could. I feel so grateful that I can do this.
An EDM artist contacted me. EDM artists will often have someone do a top line. I got to write a track that ended up going on his album. He just messaged me a few weeks ago saying I should come to his show in LA. And then he asked if I could perform the song live. Everything inside of me was saying, "Don't do it! You'll mess up!" and then the other part of me was saying "Noelle, you have to do this. This is what you've been dreaming of and working towards." So, I said yes.
I'm overcoming a huge fear. I'm realizing that it's okay to feel scared and do it anyway. I can't just make my fear go away. Maybe that's a piece of advice to offer people. Be afraid and do it anyway. It's okay to have that fear but don't let it stop you. You're capable of so much more than you think you are.
Follow Noelle on Instagram and make sure to check out her music.