An adjustable pillow is an option that will give you lots of flexibility and control in the overall feel of your pillow.
But what is an adjustable pillow? And do they come in different pillow fills?
Learn why we love adjustable pillows (and why you will too).
What is an Adjustable Pillow?
An adjustable pillow is one you can unzip and remove as much fill as you'd like. You can keep the pillow full, take out half the fill, or take out the majority if you love a flat pillow.
An adjustable pillow gives you control of the height and overall feel of your pillow unlike other pillows that are simply sewn shut.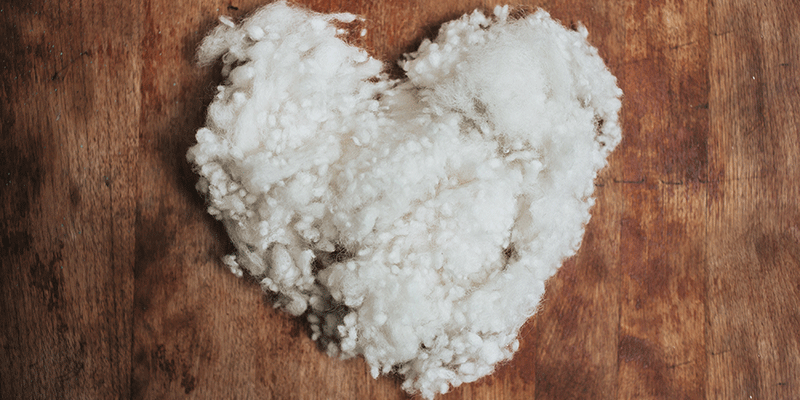 Types of Fill
There are several types of pillow fills to choose from but we recommend organic and natural fills only. Avoid polyurethane or memory foam pillows that off-gas harmful chemicals.
Our Pillow Recommendations
Organic Kapok: Plant-based alternative to down. Best for those who like a soft, fluffy pillow.
Shredded Natural Latex: Flexible pillow that conforms to the neck and shoulders. Best for those who like moveable support and a medium firmness.
Organic Wool: Great for those who sleep hot and like a medium-firm feel.
Organic Wool & Latex Blend: Best of both worlds. The wool helps you keep cool and the latex adds a hint of softness. This blend has a medium-firm feel overall.
Sleeping Positions
Adjustable pillows are appropriate for all sleep positions, whether you sleep on your back, side, or stomach.
If you sleep on your back, you will most likely prefer to keep most of the pillow fill in. If you sleep on your side, you may wish to take half out. And if you sleep on your stomach, you will need a flat pillow so we recommend removing most of the pillow fill.
Extra Pillow Fill
Don't throw away your extra pillow fill! Store it in an airtight bag. Natural fibers compress over time so you may eventually wish to add more fill back into your pillow.
If you would prefer, you may use the extra fill for a throw pillow. Depending on how much fill you have left, you may even have enough for a second head pillow.
Adjustable Body Pillows
Don't forget about body pillows! Adjustable body pillows are great for side sleepers since they will keep your spine aligned and help with pressure point relief.
Get Comfortable
Add some adjustable pillows to your bedroom. Shop now!