Stay cool & comfortable with wool bedding.
We're big fans of wool because of its incredible ability to keep you cool in the summer but warm in the winter. We also love the plush softness it adds when used in a mattress topper. This is why we created our Wool Bedding Bundle so you can try some of our favorite wool products at a discounted price!
The Wool Bedding Bundle includes 2 wool pillows that provide a medium-firm feel, and a Natural Savvy Woolsy mattress topper that adds a hint of softness to your existing mattress.
Note: Twin, TXL, and Full bundles will receive standard pillows; Queen will receive Queen pillows; King & CA King will receive King pillows.
Customize Your Fill
Our customizable organic pillows come intentionally overstuffed. Remove as much fill as desired to adjust the height and overall feel of the pillow.
Pro Tip: Save the fill in case you'd like to add some back in later on!
Note: Ships directly, normally within 7 days. For details see Shipping & Delivery.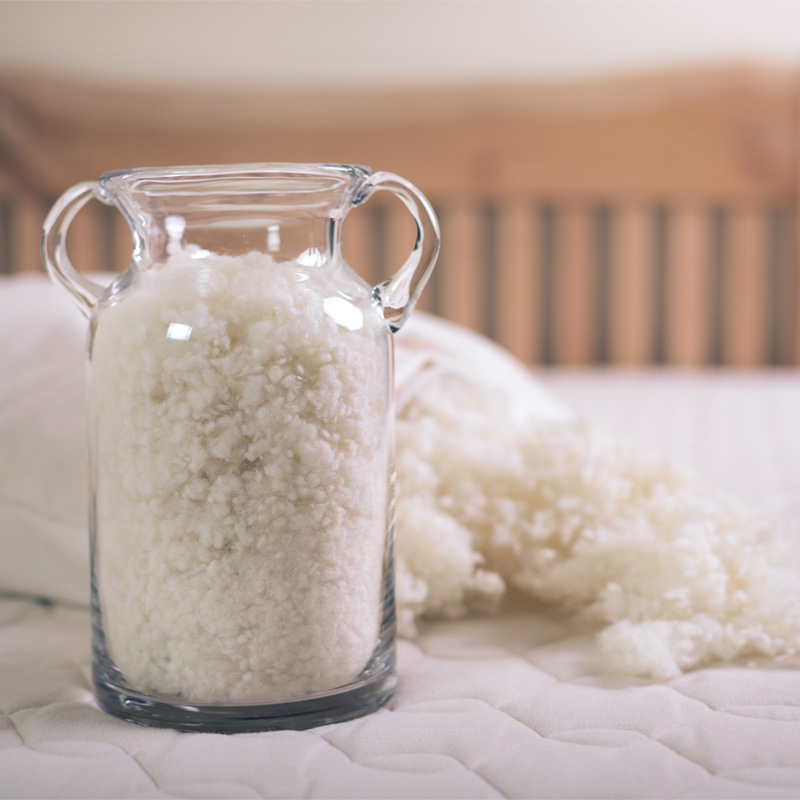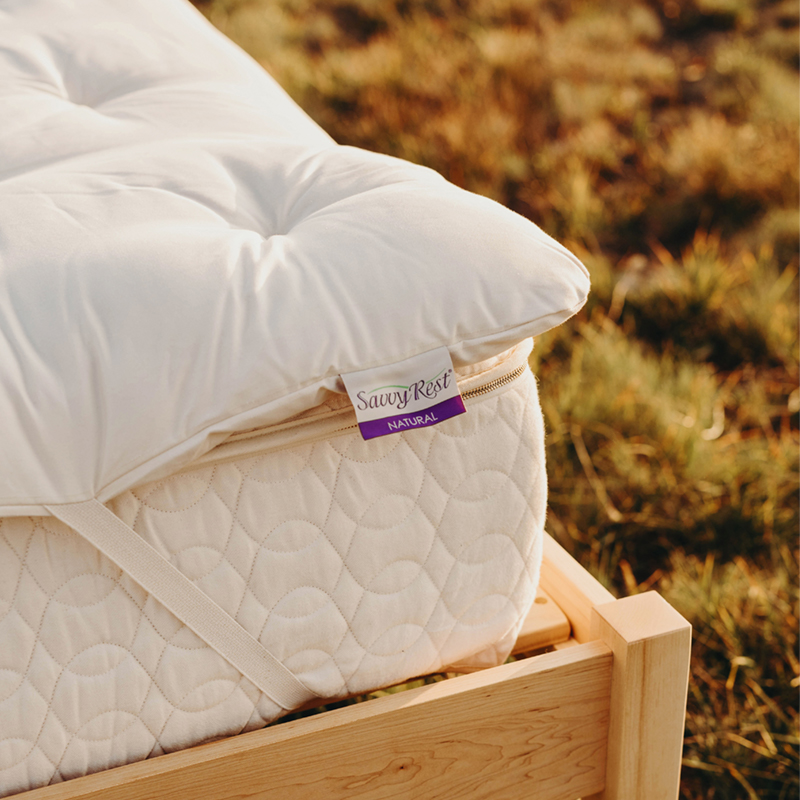 The Savvy Woolsy features:
Tack and jump quilt pattern
Corner straps for a secure fit
Thickness: Approximately 3″
Note: Ships directly, normally within 7 days. For details, see Shipping & Delivery.
Return Policy: Unfortunately, we are unable to accept returns of this item. Allowing returns would require us to spray our products with chemicals in order to "clean" and resell them, harming the purity of our natural materials. We thank you for your support and understanding.