Shopping for eco-friendly furniture but don't know what to actually look for? We can help.
Sustainable furniture is becoming more and more prominent, and with good reason. Our planet is precious and we can choose to support businesses that are making a difference by utilizing natural materials and responsible manufacturing practices.
Whether you are looking for eco-friendly platform beds or sustainable living room furniture, we have some tips and recommendations.
What is Eco-Friendly Furniture?
Eco-friendly furniture is made of organic and natural materials that are safe for the planet. Furniture manufacturers should also not be exposed to dangerous chemicals off gassing into their work environment. The furniture should have a low-VOC or zero-VOC footprint and the resources used should be sustainably-sourced.
Eco-Friendly Furniture Materials
Here are some materials to look for…
Organic cotton
Organic wool
Natural latex
Organic hemp
Sustainably-sourced wood
Zero-VOC finishes
Natural jute webbing
Coir
Furniture Materials & Chemicals to Avoid
Polyester
Formaldehyde
Polyurethane foam
Conventional cotton treated with pesticides and/or bleach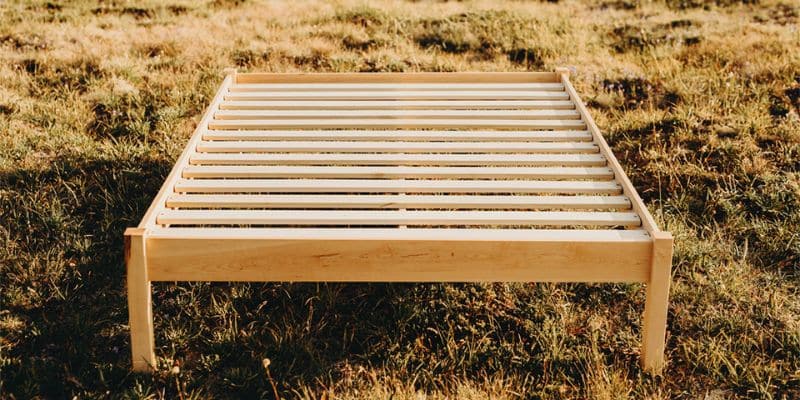 Sustainable Bedroom Furniture
When shopping for sustainable bedroom furniture, the main focus is of course the bed. There are various options for an eco-friendly bed but we recommend focusing on a platform bed with sustainably-sourced wood and zero-VOC finishes. Choose something simple and timeless that is built to last. You will truly get your money's worth!
If you want a platform bed with a headboard, we recommend The Esmont.
This platform bed is available in two different headboard heights, as well as two different styles (slatted or solid).
If you want something more simple without a headboard, we recommend The Afton.
This platform bed is very easy to assemble and requires no tools.
Both eco-friendly platform beds are made in the United States using sustainably-sourced maple and poplar wood. They are available in the following finishes: linseed oil, cedar, mahogany, and walnut. An unfinished option is also available.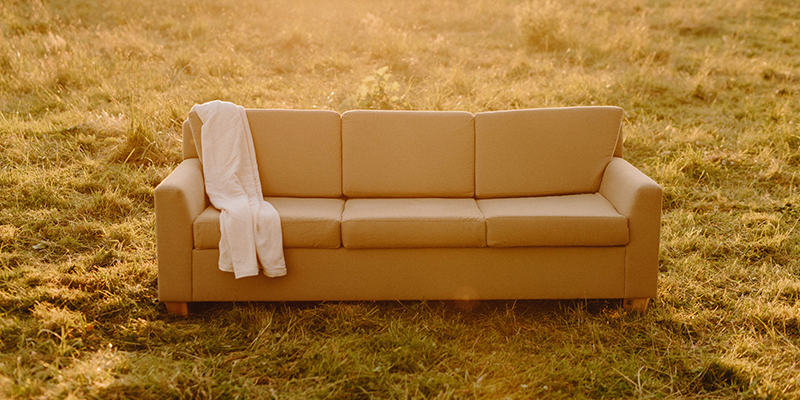 Sustainable Living Room Furniture
The main furniture piece in the living room is the sofa (or loveseat if you have a smaller space).
Eco-friendly living room furniture will be made with organic upholstery and a core that is natural rather than synthetic (so no memory foam!).
We love the Verona organic sofa because it is made of the highest quality natural materials, is manufactured in the United States, and uses Cradle to Cradle GOLD-certified natural Talalay latex as the core of the sofa that is both incredibly comfortable and environmentally-conscious.
You can shop the full Verona furniture line, along with sustainable wood furniture (coffee tables and benches) here.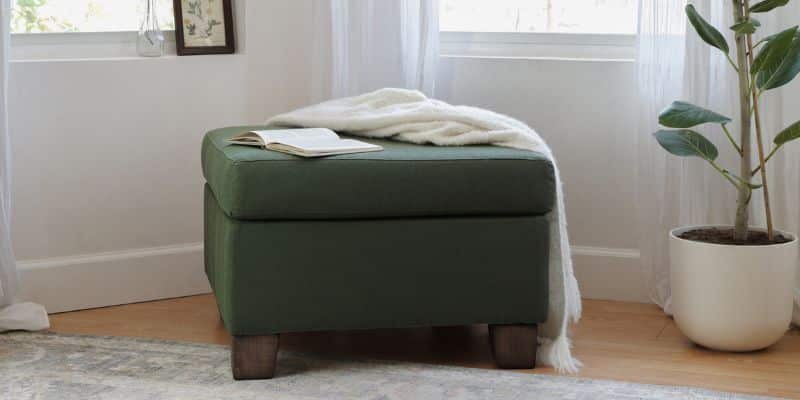 Sustainable Furniture is the Future
Eco-friendly furniture companies are becoming more popular as consumers continue to show their appreciation for sustainable products.
Companies both big and small are putting in the work to earn organic material certifications and recognition for eco-friendly manufacturing practices while still maintaining high quality, durable products that will last. Certifications such as GOTS (Global Organic Textile Standard) and the familiar B Corp symbol give customers peace of mind that they are voting with their dollars for businesses making a positive impact.
Happy shopping and thank you for supporting businesses who don't simply focus on profit, but on the bigger picture.