Comfort and style aren't the only things to focus on when choosing a sofa. Sustainability should also be considered when shopping for furniture.
Living room furniture can be both elegant and eco-friendly, cozy and natural.
Bedroom furniture can be made using sustainable wood and zero-VOC stains.
You don't have to compromise the aesthetic of your home when purchasing sustainable furniture. You can have it all.
Learn what makes furniture sustainable, which certifications and materials to look for, and how Savvy Rest natural furniture fits the criteria.
Why Sustainable Furniture?
First, why should we care about sustainable, eco-friendly furniture? Well, do you love the planet? You should!
Our day-to-day choices affect the health of our planet and so do the big purchases, like furniture for our homes.
Sustainable shopping practices lead to less waste ending up in landfills, less harmful chemicals seeping into our soil, and less trash making its way into our oceans.
When you choose an eco-friendly alternative, such as eco furniture, you're making a difference.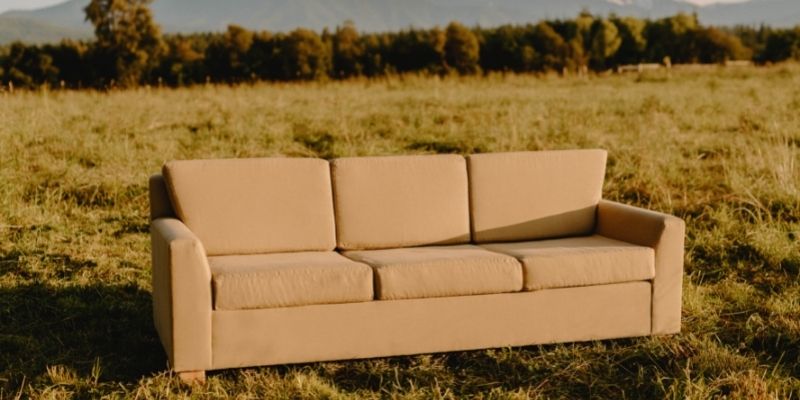 What Makes Furniture Sustainable?
Here are some guidelines to sustainable furniture.
Built to Last
Sustainable furniture is built to last. Furniture that is built to only withstand a few years is not sustainable because it will simply be tossed into a landfill instead of being utilized long-term.
Natural Materials
Sustainable furniture is also typically made of eco-friendly furniture materials such as…
Organic Cotton
Organic Hemp
Natural Latex
Organic Wool Batting
Recycled Coils
Sustainably-Sourced Wood
You should avoid…
Polyurethane foam
Memory foam
Toxic Glues
Sustainable Manufacturing & Certifications
Look for materials that are responsibly-sourced and furniture that is sustainably manufactured. An easy way to do this is through certifications, such as…
Global Organic Textile Standard (GOTS)
Global Organic Latex Standard (GOLS)
Cradle to Cradle GOLD
FSC-Certified
Appalachian Hardwood Verified Sustainable
B Corp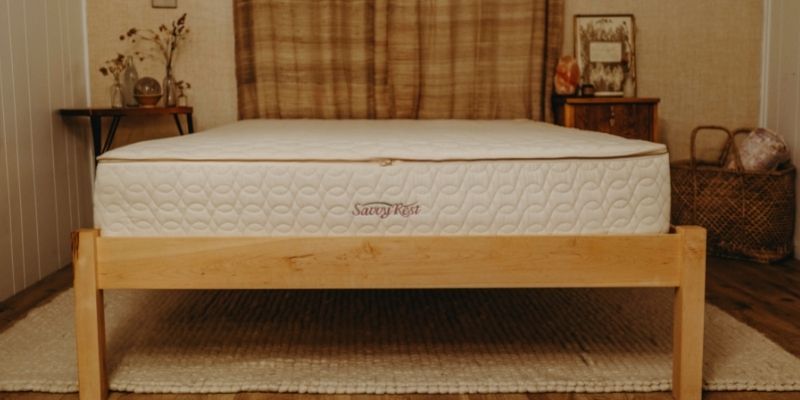 Savvy Rest Furniture
Savvy Rest is one of the sustainable furniture companies worth checking out.
Savvy Rest furniture is made in the United States using only the highest quality natural materials.
Verona Furniture Line
The Verona furniture line includes organic sofas, loveseats, and armchairs that are custom made with your choice of fabric, wood finish, arm height, and cushion feel.
Materials include…
Cradle to Cradle GOLD-certified natural Talalay latex
Certified sustainable solid hardwood (maple)
GOTS-certified organic upholstery (your choice of hemp, hemp/cotton blend, or cotton duck)
Certified organic wool batting
Natural jute webbing
Natural coir
Zero-VOC finishes
Coffee Tables & Benches
Savvy Rest also offers sustainable coffee tables and benches made of sustainably-sourced maple with your choice of zero-VOC stain.
Both items are available with or without an added shelf option, and are incredibly easy to assemble.
Natural Platform Beds
Savvy Rest's most popular furniture items are sustainable platform beds, which are also simple to assemble.
The Afton platform bed requires no tools and does not include a headboard, while the Esmont requires minimal tools and includes a customizable headboard. Choose the height of the headboard (low vs original) and the style (slatted vs solid).
Materials include…
Sustainably-sourced maple and poplar wood
Zero-VOC stains
Solid steel, mortised-in corner brackets
Matching floating side tables are also available for purchase.
Start Shopping for Furniture
Support sustainable furniture brands and add some new pieces to your natural home.
Learn more about our organic furniture